Syed Shukur Ali, BSS
CALGARY, Canada, Sept 19, 2023 (BSS) - Energy demand will continue to grow in the coming years even as the world gradually transitions from fossil fuels to renewable sources, according to three top executives from oil companies attending the 24th World Petroleum Congress (WPC) here.
They made the remarks while taking part in the panel discussion yesterday (18 September).
Chief Executive of US ExxonMobil Darren Woods said that as the world's economy continues to grow, that will drive energy demand higher. But he warned that it is difficult to replace today's energy system where oil consumption stands at approximately 100 million barrels per day.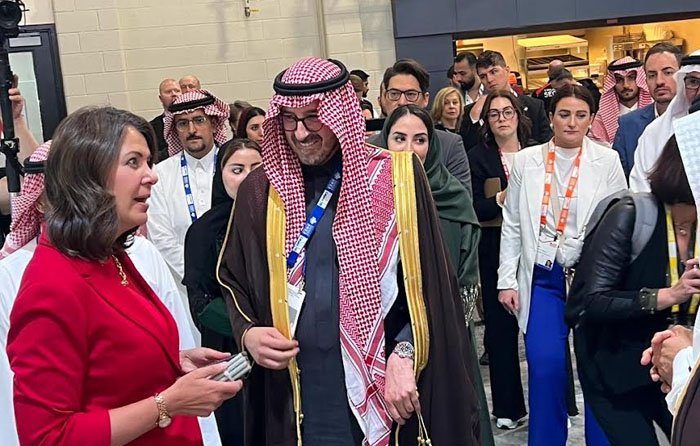 "We have got to come up with solutions to see the transition happen. There seems to be somewhat of a wishful thinking that we are going to flip the switch and we will go from where we are today to where we will be tomorrow. I think people underestimate the size of the global energy system and the challenge of moving from what we have today," said Woods.
He emphasised that oil and natural gas fields face a natural production decline every year, so the industry needs to maintain some level of investment; otherwise, the world will run short of supply and prices will rise.
"My sense is it will be a transition. It will take time, and hopefully energy will continue to grow with much less emissions associated with it," he added.
Woods also said governments around the world need policies focusing on reducing emissions and not getting rid of the existing energy system -more specifically, oil and gas.
Saudi Aramco president and chief executive Amin Nasser said even during an economic slowdown in recent years and lasting until today in many countries, energy demand was rising.
"Demand will continue to grow because we are also making a lot of progress in terms of reducing emissions of conventional energy," Nasser told the panel.
He said oil and gas production will be much cleaner in the future, as the industry continues to work on new technologies. Saudi Aramco CEO mentioned that global energy security is at risk from 'premature' phase out of fossil fuels.
"We need to continue investing in conventional energy while decarbonizing at the same time and build renewables at the speed we can," Nasser said.
Hou Qijun, president of China National Petroleum Corporation, believed that it is very important to speed up the energy transition as demand continues to grow.
"The most important part of building the new (energy) is maintaining a stable and secure supply of hydrocarbon production. While transitioning towards low-carbon new energies, we must also bear in mind the necessity of socio-economic development of millions of people," said Qijun.
"Without a stable and secure supply of current energy, their lives will be significantly impacted."
Minister for Energy Affairs of Saudi Arabia Prince Abdulaziz bin Salman Al Saud said that the kingdom can support other nations' energy transitions.
"Saudi Arabia is committed to the idea of the energy transition, not just domestically but also in supporting other nations on their journey, as the kingdom will continue to champion the importance of energy security," he said.
Saudi Arabia's ambition is to generate 50 percent of its electricity from renewables, and to possibly act as a bridge for bringing parties together for the trade of hydrogen and renewable electricity, Al Saud said.
Canada's Minister of Energy and Natural Resources Jonathan Wilkinson said Canada is facing a series of challenges on its road to net zero with provincial governments on different pathways.
He told the audience that the world needs to achieve net zero emissions by 2050 and that meaningful progress by 2030 is necessary.
Alberta Premier Danielle Smith struck a similar note when she said her government and the industry will work to continue providing hydrocarbons to consumers while reducing upstream emissions.
Earlier, Indigo Circus performers entertained the audience by lighting up the room with fire twirling and feats using hoops at the opening ceremony.
---