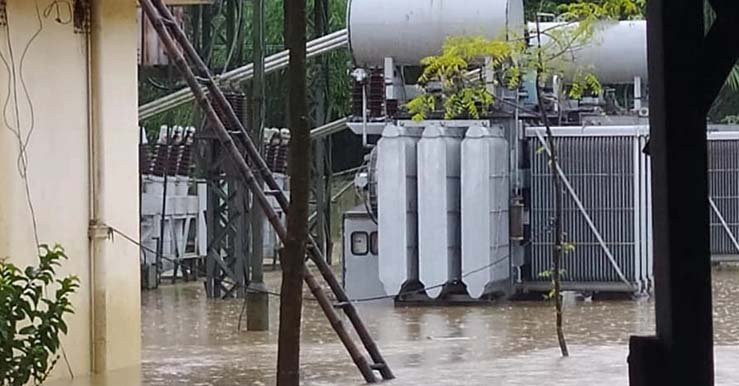 Electricty supply to Sylhet has been suspended to avoid accidents as the district's Kumargaon grid substation has gone underwater.
The whole district has been without power since around 12:15pm on Saturday. Earlier Sunamganj electricity supply also suspended.
After flood water entered 132/33 KV grid substation at Kumargaon BPDB force to cut power supply.
The Bangladesh Power Development Board would restore power once the water in the substation had receded, said Chief Engineer Abdul Kadir.
State Minister for Power Nasrul Hamid wrote from his verified Facebook account that the electricity supply would be restored as soon as the flood situation improves.
---