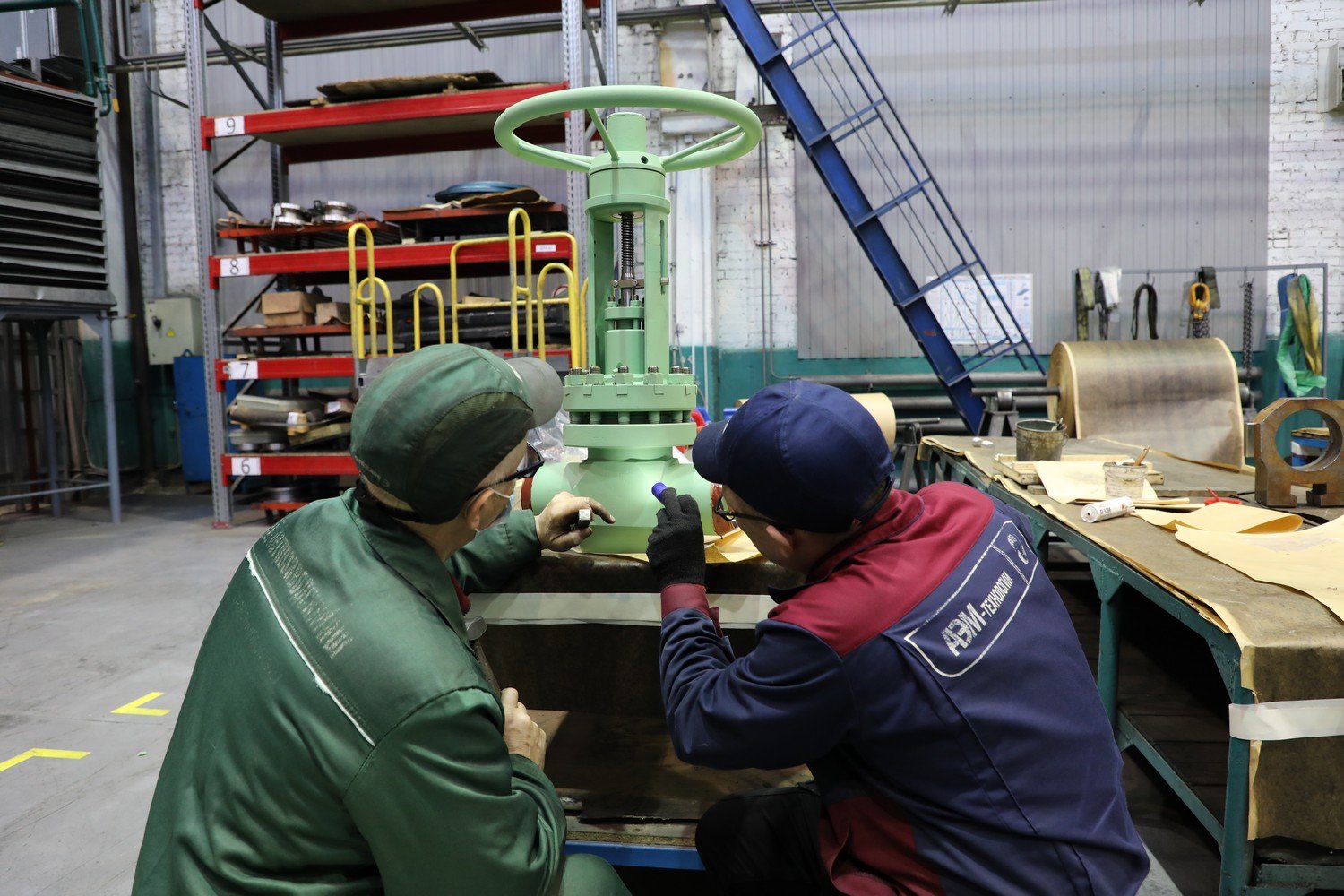 Dhaka, March 12, 2021 (PR) - Petrozavodsk Branch of JSC AEM-technology manufactured a set of twelve high-pressure gate valves for turbine island of units 1&2 of Rooppur Nuclear Power Plant (RNPP).
The valves with flow area from 80 to 125 mm are made of stainless steel with enhanced corrosion resistance and are intended for operation under heavy load – pressure up to 11 MPa and temperature up to 300°?. The main function of these pipeline valves is to shutoff the operating medium flow tightly in order to ensure reliable operation of drainage and oil supply systems of nuclear station turbine plant.
The gate valves passed the entire set of factory tests including pneumatic, hydraulic and leak tests. During the tests the equipment had been held under pressure of 18.4 MPa for 10 minutes. Customer's representatives conducted an acceptance inspection of the equipment.
These items are a serial product for the Petrozavodskmash manufactured following in-house design documentation. The valve closure member has a shape of a wedge and moves perpendicular to the axis of operating medium flow under the action of a drive.
RNPP is being designed and built from a Russian design. Design and construction of the object is carried out by the Engineering Division of the Rosatom State Corporation. The power plant will consist of two units with VVER reactors with service life of 60 years with possible prolongation for 20 more years. Each unit will have capacity of 1200 MW. AEM-technology produces main reactor room equipment for two units of the power plant.
---