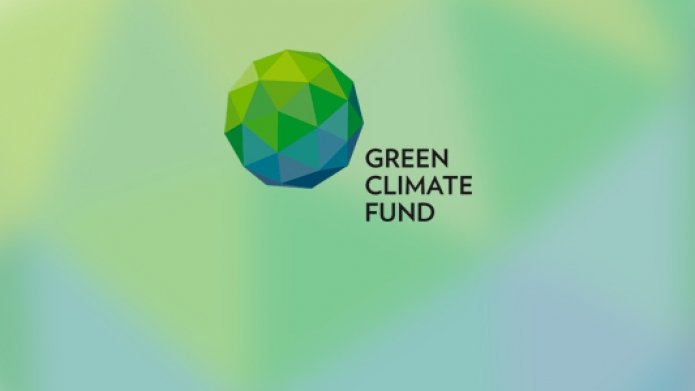 Dhaka, Nov 17, 2020 (PR) - IDCOL, as the Direct Access Entity (DAE) of Green Climate Fund (GCF), received approval of its first funding proposal for the program titled "Promoting private sector investment through large scale adoption of energy saving technologies and equipment for Textile and Readymade Garment (RMG) sectors of Bangladesh". The program was approved in GCF Board Meeting-B.27 held on 10th November, 2020. This is the first concessional GCF credit line for Bangladesh, as well as the first private sector financing of GCF in the country. So far, it is also the largest approved funding proposal for any Direct Access Entity (DAE) of GCF, accredited globally.
Presently, the industrial sector in Bangladesh accounts for 47.8%of the commercial energy consumption. Among this textile and RMG accounts for approximately 38% of the total energy consumption in the industrial sector (source- Energy Efficiency and Conservation Master Plan up to 2030 by SREDA, Power Division).
The Energy Efficiency and Conservation Master Plan 2015 states that manufacturing industries in Bangladesh are not efficient in energy use because of continuous usage of old/mal-maintained machines and poor energy management. Major challenges in adoption of energy efficient technology are inadequate financial incentives and lack of technical expertise.
The objective of the approved program is to provide concessional loans from GCF to finance energy saving technology and equipment for the textile & RMG sectors of Bangladesh in order to make it more affordable and accessible. Under the program, IDCOL will receive from GCF USD 250 million concessional loan for a tenor of 20 years with a grace period of 5 years for financing energy efficient equipment. In addition to this, IDCOL will also receive USD 6.50 million as Technical Assistance (Grant) to develop enabling environment by covering areas such as capacity building, awareness, support in loan disbursal and monitoring and evaluation of the program parameters.
Sustainable & Renewable Energy Development Authority (SREDA) is also implementing a component of the program to strengthen regulatory & institutional framework at the national level to overcome the operational constraints related to implementing EE&C in the country.
Out of USD 250 million loan, USD 100 million will be utilized by IDCOL to finance textile sector energy efficiency projects, while USD 150 million loan will be channeled to four local financial institutions for financing energy efficiency projects in the RMG sector. The total program size will be USD 423.50 million including co-financing from IDCOL, local financiers and the project sponsors.
This program is a remarkable success for IDCOL in terms of accessing climate change fund to pave the path for our country to achieve its Sustainable Development Goals (SDGs) especially SDG 7- affordable, reliable, sustainable and modern energy for all; SDG 9- sustainable industrialization and SDG 13- combatting climate change. It will also support Government, in achieving the NDC conditional target to reduce GHG emissions by 15% below BAU levels by 2030 and also to achieve the target of 20% reduction of primary energy consumption per GDP by 2030 as per the Energy Efficiency and Conservation Master Plan 2015.
---