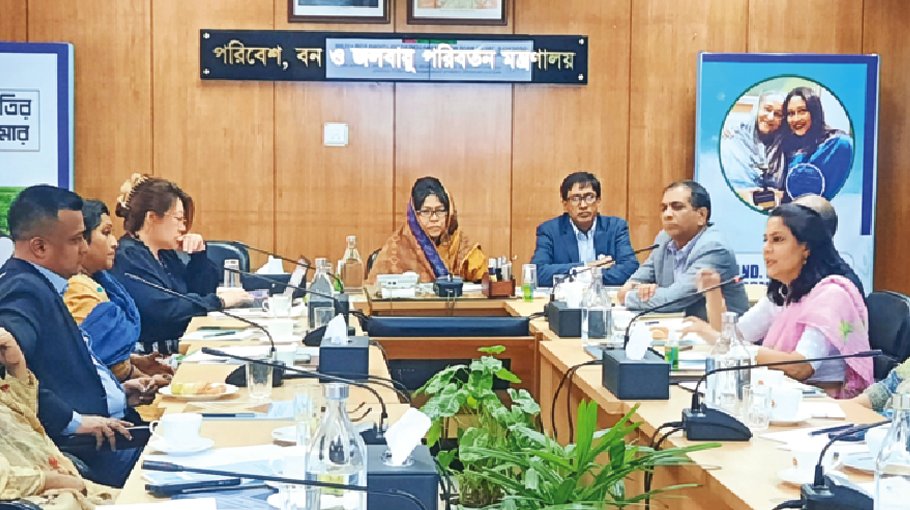 18th March 2023
EP Report
The Ministry of Environment, Forest and Climate Change recently held a meeting with the World Bank (WB) to find the ways to implement the Sustainable Plastic Management Action Plan, aiming to prevent plastic pollution in the country.
Chaired by Environment Secretary Dr Farhina Ahmed, the meeting was attended, among others, by Additional Secretary (Climate Change) Md Moniruzzaman, Additional Secretary (Environment) Sanjay Kumar Bhowmik, Additional Secretary (Environmental Pollution Control) Md Mizanur Rahman, World Bank's senior environmental expert Yoon Ju Alison Yee and Bangladesh Environmental Lawyers Association (BELA) Executive Director Syeda Rizwana Hasan.
In the meeting, on behalf of the World Bank, proposals were presented on policies and financing mechanism for the implementation of the Sustainable Plastic Management Action Plan.
The meeting was also informed that the World Bank is preparing Extended Producer Responsibility (EPR) as part of the implementation of the action plan. Syeda Rizwana Hasan spoke on the draft guidelines of EPR on plastics.
---