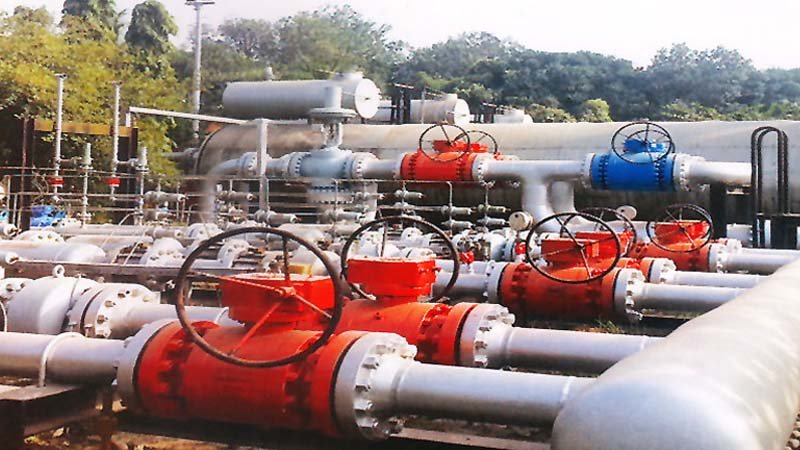 20th July 2022
Khondkar Abdus Saleque
Another financial year of the Awami League government's third consecutive term has come to an end. From 2009 to 2022, Bangladesh and the world kept changing. The situation and circumstances that prevailed before 2009 cannot be compared apple to apple with the present situation. But Bangladesh has made major strides to be recognized as a developing nation from a least developed country status. Consistent economic growth at an impressive rate for over a decade has helped Bangladesh to successfully make such a transition that it could manage the global impacts of COVID-19 much better than many other countries. Making the economy almost immune to the global recession was possible due to a much better state of power supply than many others (regional and global). There are, however, issues and challenges. There are also areas of poor governance, lack of transparency and incidents of corruption. But the overall power supply situation is much better now than before and continuously improving. Bangladesh is the first country in the region to achieve power supply to all its citizens. Even India and Pakistan could not achieve such successes. The Bangladesh Power Development Board (BPDB) and the Power Division are optimistic that by 2025, a quality power supply on an uninterruptible basis can be ensured for all. But a lot needs to be done to make supply affordable to all. There are issues with primary fuel supply, harnessing own primary fuel, setting up infrastructure for fuel import, absorbing price shock of imported fuel, growing green in energy use and ensuring energy efficiency. The infrequent power disruptions are not for capacity constraints, but operational glitches and weather interruptions. Emergency response and customer services of power distribution utilities have significantly improved and are improving. But the same cannot be said about the gas sector and energy sector.
Present State of Power and Energy Supply
The installed capacity of power (grid-connected generation, import from India, captive generation and off-grid renewable) is 25,556 MW. The maximum demand served from the power grid so far was 14,792 MW on 16/04/2022. If about 3,000 MW of captive generation is added, the demand in the summer peak is not less than 17,500 MW. Even the system sustains a high reserve margin for primary fuel deficit, constraints of power transmission and distribution networks. BPDB, the sole buyer of electricity, accounts for a significant capacity charge for carrying many liquid fuel-based expensive rental and quick rental plants for peak shaving. The system has about 7000 MW of liquid fuel-based (HSFO and diesel) generation. It is hardly possible to generate more than 8,500-9,000 MW of 11,342 MW gas-based generation for gas supply shortage. For coal supply shortage, it is only possible to run one of the three units of the mine-mouth power plants at Barapukuria. But things are changing as the 1320 MW Payra imported coal-based power plants now generate at times 1000 MW. By December 2022, it can utilize its full capacity after completion of the remaining work of a 400 KV transmission line across the Padma river. The situation would further improve after the commissioning of the 1320 MW Rampal power plant by June 2023. The situation will further improve by 2026 as Matarbari 1200 MW coal power plant and 2X1200 MW Rooppur Nuclear Power plants come into commercial operation. These will not only provide significant base loads but also will facilitate BPDB from planning and moving out of liquid fuel dependency. PGCB and distribution utilities are implementing various projects for upgrading and modernizing the power transmission system. Distribution utilities are optimistic that by 2025, it will be possible to ensure quality power supply on an uninterruptible basis to all. However, primary fuel supply will remain a contentious issue, which requires top priority national attention. The laudable success of power generation has been overshadowed by the poor performance of the energy sector (Petrobangla and EMRD). This write-up assessed why the energy sector failed to match the success of the power sector?
Power Generation Capacity
(BPDB Website)
| | | |
| --- | --- | --- |
| Sector | Number of Plants | Installed Capacity MW |
| Public Sector | 57 | 9996 (45%) |
| Joint Venture (NWPGCL & CMC) | 01 | 1244 (6%) |
| Private Sector (IPP, SIPP, Rental) | 94 | 9948 (44%) |
| Power Import from India (Bheramara and Tripura Connectivity) | | 1160 (5%) |
| Total | | 22,348 MW |
Captive Generation and Off Grid Renewables included
(22,348 + 2800 + 418) 25,556 MW
Present Fuel Mix: Installed Capacity Basis
| | | |
| --- | --- | --- |
| Fuel | Installed Capacity MW | % |
| Natural Gas and LNG | 11,342 | 50.74% |
| Furnace Oil | 6,529 | 28.32% |
| Diesel | 1,280 | 05.77% |
| Coal (Own, Imported) | 1,788 | 07.91% |
| Renewable | 229 | 01.02% |
| Hydro | 230 | 01.03% |
| Import from India | 1,160 | 05.19% |
| Total Grid Connected | 22,348 | 100% |
There are deficits in gas supply and challenges in coal imports. Liquid fuel-based generation cannot be done away with until gas and coal supply issues are addressed and resolved.
Present Fuel Supply Situation
Bangladesh's energy generation is still dominated by fossil fuels, natural gas, coal and liquid fuel. The government has failed to implement the fuel mix prescribed in PSMP 2010 and PSMP 2016. Now it is formulating a comprehensive Power and Energy Sector Master Plan. It is expected that the bitter lessons learned from the failure due to flawed actions and the prevailing global situation will be factored into an implementable plan. Experts observed that lack of coordination, bureaucratic dominance and lack of an appropriate mindset of a section of policymakers about the exploitation of own resources – coal and gas – are among the main reasons for the present fuel supply issues.
Gas and LNG Supply
(Petrobangla Website 28-29 June 2022)
| | | | |
| --- | --- | --- | --- |
| Company | Gas Fields | Capacity (MMCFD) | Actual Production |
| BGFCL | 4 | 851 | 625.50 |
| SGFL | 4 | 149 | 96.70 |
| BAPEX | 8 | 145 | 140.00 |
| IOCs (Chevron + Tullow) | 4 | 1,615 | 1458.00 |
| LNG Import | 2 FSRUs | 1,000 | 854.20 |
| Total | | 3,760 | 3176 .00 |
Some less informed self-styled experts often argue about Production Sharing Contracts and their utilities. What would have happened to the gas supply situation had not there been IOCs' investment attracted in the exploration and development of natural gas in Bangladesh. Bibiyana, operated by Chevron, alone supplies 1200-1250 MMCFD to the national grid. Five gas fields, the ones that Bangabandhu had acquired in 1975 from Shell BV, still supply 30-35% of the total supply. It looks unprofessional that for 149 MMCFD and 145 MMCFD gas supply management, Petrobangla needs two production companies. BGFCL, BAPEX and SGFL should be merged into a single integrated exploration and production entity for better planning, execution and operation of the upstream sector of the gas supply chain.
Very often we are told that the gas resources of Bangladesh are depleting fast. Yes, of course, the proven reserves of discovered gas fields are exhausting. However, these fields have potential resources at a deeper high-pressure horizon. Many gas wells, if worked over, can still keep producing at the present rate for another three to four years. If explored properly, there is a possibility of finding new resources in Chattogram Hill Tracts and Western and Southern regions of Bangladesh. But capacity handicapped BAPEX alone under bureaucratic control on a stand-alone basis may not do that. The present programs of BAPEX may add 200 MMCFD at best by 2030. But the crisis will deepen between now and 2025. That crisis cannot be met by BAPEX alone and importing LNG.
The present capacity of LNG import is 1000 MMCFD. Maximum 850 MMCFD LNG is being imported now. The LNG market is extremely volatile and will remain so for a few years for geopolitical reasons. The western embargo on Russian fuel imports will continue diverting LNG to Western Europe. Major Asian importers – China, Japan, Korea, Taiwan and India – will be the favored destination of LNG. For Bangladesh accessing LNG from the spot market will remain extremely challenging from both price perspective and availability. Bangladesh must expedite the exploration of gas onshore and offshore by engaging IOCs to PSC without any further delay.
Coal Resource Exploitation
If asked, we will say the dilemma of policymakers regarding the exploration of coal is the most frustrating failure of Bangladesh. Resource-constrained Bangladesh has done it very wrong leaving about 65 Tcf of superior quality coal buried in 5 discovered coal mines. At least the coal of 4 out of the 5 mines is lying at mineable depth and can be exploited by applying off-the-shelf appropriate technology addressing all perceived environmental and social impacts. It is ridiculous that a nation achieving multi-million-dollar mega projects implementation (Padma Bridge, Rooppur Nuclear Power Plant) acts like a novice as far as coal resource exploitation. Mining at Barapukuria applying Long Wall Top Caving (LWTC) underground mining method (not appropriate) proved value destroying. The government continues to sit on the Scheme of Development of Phulbari mine. Even the approach to mining at Khalaspir and Dighipara appears unprofessional. Right across the border in West Bengal, Bihar and Jharkhand, coal mining created only minor footprints while making huge impacts on energy generation. For the greater interest of Bangladesh, mining its own coal must get top national priority. Local experts' committee recommendations for open pit mining from Barapukria have even been kept wrapped up. Barapukuria mine cannot support capacity generation of the 3 units of power plants. It is not possible now to import and transport coal to Barapukria as well. Even for the interest of 3 mine-mouth power plants, mining decisions should be revisited. Phulbari is ready for mining. Open pit mining of Barapukria and Phulbari can support the generation of 10,000 MW of power for 30 years. Bangladesh will require continuously paying through the nose for fuel import unless coal resources are exploited.
Coal Production from Barapukuria (2010 -2020)
| | |
| --- | --- |
| Financial Year | Coal Production Tonnes |
| 2019-20 | 811,137,119 |
| 2018-19 | 805,695,621 |
| 2017-18 | 923,276,080 |
| 2016-17 | 1,160,657,810 |
| 2015-16 | 1,021,138,010 |
| 2014-15 | 675,775,500 |
| 2013-14 | 947,124,566 |
| 2012-13 | 854,803,850 |
| 2011-12 | 835,000,000 |
| 2010-11 | 666,635,390 |
There cannot be a greater patriot in Bangladesh than the father of the nation Bangabandhu Sheikh Mujibur Rahman. He created BMDC with the purpose of mining minerals. After his demise, BMDC merged with BOGC to form Petrobangla. There was a directorate of mines to spearhead mining operations. Now that position has also been merged with another Petrobangla directorate. Should EMRD and Petrobangla claim that they are following Bangabandhu's footprint in the energy sector?
Coal Power Program of Bangladesh
Bangladesh, without assessing its facilities for importing coal, went for a massive imported coal-based power generation program not only in shallow coastal areas but also deep inside. The global reality of challenges of GHG emission and global warming was not also assessed. The challenges of accessing loans were also not properly evaluated. In 2020 suddenly many large under consideration power projects were shelved. Projects at Payra, Patuakhali, Rampal and some in Matarbari continue. So far 1320 MW first unit is under generation. Others are under implementation. Plans for a deep-sea port at Matarabari is also shelved. Port development at Matarbari is progressing. In such a situation, the transportation of coal to Payra and Rampal already created a new headache. Recently Japan backed out from the second unit of coal project at Matarbari. The planned Coal Transfer Terminal at Matarbari appears to be in limbo. Bangladesh may not be able to sustain more than 7,000-8,000 imported coal-based generations even by 2040. The most feasible option is mining own coal and setting up 5,000-6,000 MW mine-mouth coal power. Own coal can be even transported to Payra and Rampal when rail communication is extended and the rail system is improved with dedicated tracks for a coal train.
LNG Import Facilities Development
In the short and medium term, natural gas will remain the preferred interim /transition fuel. But Bangladesh cannot expand its own production base even by expediting the exploration campaign before 2030. We are not sure how much more LNG can be imported and whether Bangladesh's economy can absorb the prohibitive cost of LNG. Two FSRUs are supplying a maximum 850 MMCFD now. If negotiation with Summit Energy leads to a contract by 2022, another 500 MMCFD RLNG may be injected into the GTCL gas transmission grid by early 2025. Beyond that, the Land Based LNG Terminal (LBT) may be operational by end 2027 adding 2000 MMCFD RLNG by 2028. Hence by 2028, there is a possibility for Bangladesh to reach LNG supply capacity of 3500 MMCFD. In the meantime, long-term term LNG supply contracts with other countries like Australia, and Russia should be concluded or the private sector allowed to import LNG. We are not optimistic about the Excellerate Energy proposal of supplying LNG through a 90 KM subsea pipeline from a deep water LNG facility. Neither are we hopeful about an Indian company proposal for pipeline supply of LNG from a LNG terminal in West Bengal. In this situation, relying on LNG too much may not be a very smart option. Few small scale LNG terminals may be a solution but again will depend where to locate.
Energy Power System Going Green
Bangladesh has great potential for solar and wind energy. But for lack of policy and strategy, not much has been achieved so far. Solar Home System, mini and micro grid were making impacts. But the government program for bringing the entire country under grid coverage has almost stalled the SHS program. We think there is a huge scope for rooftop solar, solar irrigation, floating solar, wind energy (both coastal areas and offshore) in the southern region of Bangladesh. SREDA should be also strengthened for expediting Energy Efficiency enhancement. EE is now considered the first fuel for Net Zero 2050. Bangladesh for achieving the vision of 2041, the Renewable Energy Roadmap (40% RE) needs to do an awful lot.
Demand Side Management for Both Power and Gas will be the Key
Payra, Patuakhali, Rampal, Matarabari, Bashkhali coal power plants and Rooppur nuclear plants and imported power from Adani Group by 2027 will add 12,000-15,000 MW. This should facilitate retiring about 6,000 MW of liquid fuel-based generation and some fuel-inefficient gas power plants. From 2027, the gas must not be supplied to any simple cycle gas-using power plants. Gas to only those captive generators will be supplied which will use cogeneration and Combined Heat and Power technology. It suggests limiting gas supply to only modern fuel-efficient fertilizer plants only. About 200 MMCFD fugitive emissions (theft, pilferage and wastage) of gas use can be done away with by conducting combing operations on unauthorized gas use. Gas supply to CNG and domestic use can also be gradually phased out and replaced with LPG and autogas. Similarly, on the power side, they must plan how they would retire liquid fuel-based power plants and retire/ replace fuel-inefficient gas-based power plants. Under implementation projects of power transmission and distribution utilities will make the power system more efficient progressively. Smart metering, smart grid, distributed generation, SCADA, automation, Artificial Intelligence, cyber security, GIS monitoring of power and energy infrastructure are the future. Hope smart generation professionals will leave up to the challenges. But all will need lots and lots of skilled manpower development and proactive thinking of policymakers.
In conclusion, it is recommended that:
AA. Taking final decision on exploiting its own coal resource. This must be taken now and work should commence in 2024. But preparatory work must be done by the end of 2023. We understand that the government in the present term may not risk-taking decisions.
BB. Improving rail tracks for coal train movement
CC. Launching offshore bidding by 2022 leaving gas price as the bidding option.
DD. Opening onshore areas outside BAPEX assigned blocks for PSC bidding.
EE: Merging production companies and BAPEX into a single dynamic Upstream Exploration and Production Company.
FF: Allocating funds as a grant to BAPEX from Gas Development Fund and through policy, encouraging the local private sector to form Joint Venture with BAPEX.
GG: Adopting strategy for value-added rational use of gas.
HH: Planning green and clean energy supply development of Southern, South Western and Northern regions of Bangladesh.
II: Planning and implementing smart grid, smart metering, SCADA and automation at all segments across the power supply chain and gas system management.
JJ: Continuing with massive human resource up-skilling for improved management of power and energy supply chain and infrastructure management.
KK: Introducing incentive-based salary and benefits similar to the power sector for all companies of Petrobangla.
---