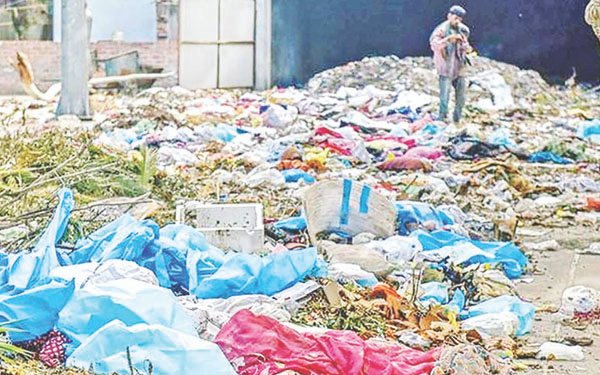 Bangladesh annually produces 1,92,104 tonnes of plastic sachet waste, popularly known as mini packs, a recent study has shown.
Environment and Social Development Organization (ESDO) disclosed the information in a study report tittle "Plastic sachet: Small packet with huge environmental destruction" at its headquarters in the capital recently.
According to the study, the country produces in total 1.06 million tonnes of single-use plastic waste annually.
The study report was prepared based on a survey conducted from June 2021 to May 2022 in Dhaka, Rangpur and Chittagong divisions. 2,375 consumers participated in the survey.
According to the study, sachets from food items make up 40 per cent of total plastic sachets generate in the country, followed by cosmetic products (24 per cent), medicine (8 per cent), beverages, house cleaning products, cooking ingredients, and others.
---