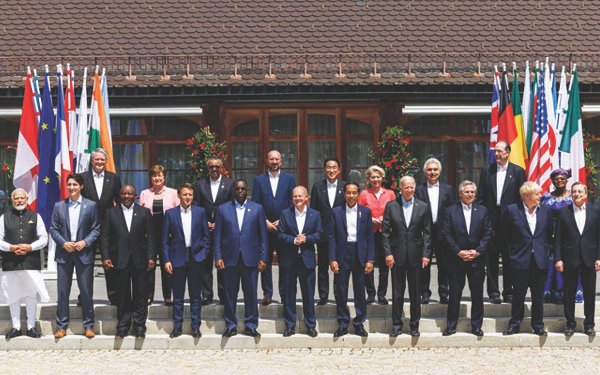 IEA Executive Director Fatih Birol took part in the G7 Summit in Elmau, Germany, where he briefed world leaders on the IEA's recommendations for responding to the global energy crisis.
At the invitation of Chancellor Olaf Scholz of Germany, the current holder of the G7 Presidency, Dr Birol addressed G7 leaders, as well as those of five partner countries invited to the Summit – Argentina, India, Indonesia, Senegal and South Africa – on major energy and climate issues.
Speaking in a session recently under the theme "Investing in a better future: Climate, Energy, Health", Dr Birol underscored that in addition to making the most of existing energy supply, the best answer to the current energy crisis is a huge and rapid scaling up of investment in energy efficiency, renewables and other clean energy technologies.
"The world does not need to choose between solving the energy security crisis and the climate crisis – we have the technologies and the policies to solve both at once," Dr Birol said during the discussions with the G7 and partner country leaders alongside those of the European Union and several international organizations.
The G7 leaders highlighted the IEA's key role in safeguarding energy security in their communiqué from the Summit.
---