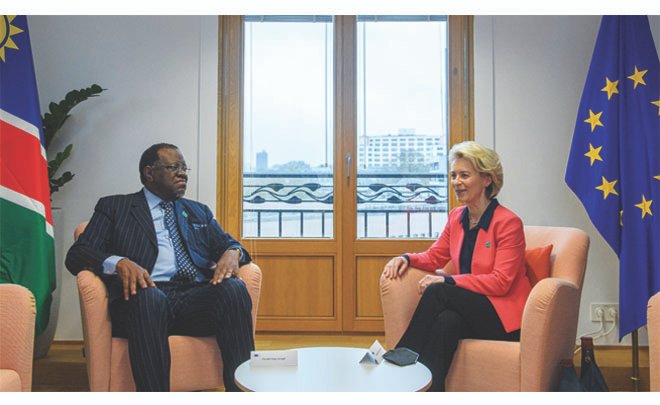 The European Union is planning a deal with Namibia to support the country's nascent green hydrogen sector and boost its own imports of the fuel, EU and Namibian officials said, as the bloc works to reduce its dependence on Russian energy.
Hydrogen has long been touted as a less emissions-heavy alternative to fossil fuels, but while it has seen some uptake in the EU, chiefly in heavy industry and transportation, high costs and a lack of infrastructure have limited consumption, and the fuel covers just 2 percent of the bloc's energy needs.
Most EU consumption is of so-called "grey" or "blue" hydrogen produced using gas, which drives up costs and related emissions. That has made easier access to green hydrogen, made using renewable energy, a priority.
The EU's energy strategy in May set a goal of importing at least 10 tonnes of green hydrogen by 2030, with another 10 million tonnes to be produced within the bloc.
---