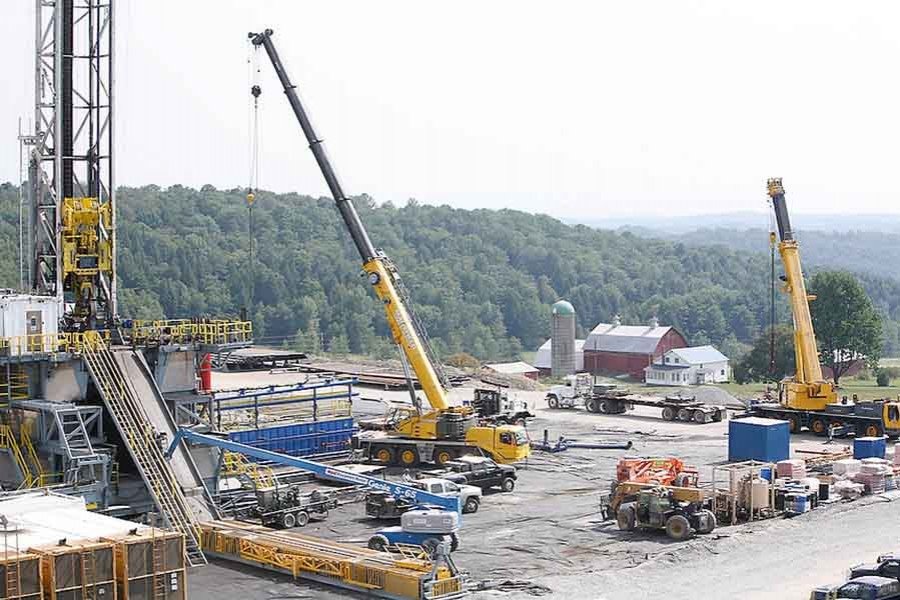 16th June 2022
Engr. Khondkar Abdus Saleque
After a long hibernation from 2000, Petrobangla and Energy and Mineral Resources Division (EMRD) have recently launched fresh initiatives for exploration and development of the petroleum resources alongside developing infrastructure for importing Liquefied Natural Gas (LNG). Under short, medium and long-term programs, BAPEX, BGFCL and SGFL would drill exploration wells, development wells and carry out work over of selected wells primarily to sustain gas production at present level and if possible, to increase it. Experts and observers have reasonable concerns that the present and emerging gas crisis may not be mitigated by the efforts of Petrobangla and EMRD. The present production capacity is 2300-2350 MMCFD and is depleting. Most of the gas wells have passed the production plateau. Work over can restore production for a while but discovery of new resources from onshore frontier areas and offshore is essential. That cannot be achieved relying exclusively on BAPEX. Bangladesh must do everything possible to attract the private sector whether from IOCs or engaging local private sector companies as strategic partners. Bangladesh essentially requires importing LNG. But given the geo-politics and global market volatilities, Bangladesh can neither absorb price shocks of huge imported LNG nor afford the risks of supply chain disruptions. During COVID when the fuel market crashed, IOCs changed their investment portfolios. During 2019-2021, the IOCs were reluctant to make risky investments in petroleum exploration. But now in the changed scenarios, exploration activities are gathering momentum. From the deep personal interactions of this writer with leading IOCs can assure Bangladesh policymakers that Bangladesh would get positive response now if changing their mindset they can approach with model PSC updated with appropriate price incentives and assurance of expedited, fair decision making. If the Bangabandhu government in 1974 could attract so many IOCs in a short time for exploration of oil in the Bay of Bengal, why Petrobangla in 2022 cannot provide honest endeavors made by right professionals.
Present Production Status and Exploration Initiatives
Bangladesh Exploration and Production Company (BAPEX) is a national E&P firm working alongside two production companies - Sylhet Gas Fields Limited (SGFL) and Bangladesh Gas Fields Company Limited (BGFCL). For years of lack of care and attention, the activities of SGFL and BGFCL have narrowed down to such a state that it hardly justifies continuing with three different companies operating in the upstream sector. Even one gas field Bibiyana operated by IOC Chevron now contributes more than what three national companies together do. Many suggest that three upstream companies should be merged together for better efficiency. It is not that probable and possible resources have been exhausted in the respective areas of operation of the companies. But it hardly justifies the existence of a company dealing with production of 150 MMCFD gas productions. Rather a single company with a highly developed exploration wing including reservoir management cell and production management can grow like ONGC, CNCC, CNPC, PETRONAS, PERTAMINA and PETROBRAS.
Present Production: 28-29 May 2022
A. Petrobangla Companies
Company

Gas Fields

Wells

Capacity (MMCFD)

Production

(MMCFD )

BGFCL

5

44

851

613

SGFL

4

11

149

97

BAPEX

8

15

145

133

3

17

70

1145

843
B. International Oil Companies
Company

Gas Fields

Wells

Capacity (MMCFD)

Production

(MMCFD)

Chevron

3

38

1512

1442

Tullow

1

05

103

47

2

4

43

1615

1489
Note: Chevron from Bibiyana produced 1246 MMCFD against the capacity of 1200 MMCFD (Observers complain about over production)
Production Enhancement Programs Under Execution
Company

Short-Term Plan Till 2023

Mid-Term

2023-26

Long-Term

2026-31

BAPEX

4 Work Over, 3 Development Wells and 6 Exploration Wells

2 Exploration Wells, 2 Development wells

5 Exploration,6 development wells and 4 work overs

BGFCL

No Plan

12 Work Overs , 2 Development and 2 Deep Exploration Wells

2 Exploration , 8 development wells

SGFL

3 Work Overs and 2 Exploration wells

6 Work Overs , 6 Exploration Wells and 3 development wells

6 Development wells, 2 Exploration Wells and 4 work overs
Petrobangla and EMRD expressed optimism that their planned actions may yield upto 1500 MMCFD new gas by 2031. Exploration works never guarantee discovery of resources. Even if 1000 MMCFD of new gas is added, it will be considered a huge success. Hope by this time, the government engaging IOCs through PSC in offshore and onshore would create opportunities for discovering potential new resources.
Offshore Exploration Campaign over the Past Decade
It is a sad commentary that IOCs from Bangladesh exploration have gradually left relinquishing their assigned blocks one by one over the last decade. Santos Australia, Conocophillips USA and Daewoo–Posco left Bangladesh with no sweet memories. An Australian company's proposal for exploration in 5 deep water blocks did not get the right attention. Bangladesh is not a preferred destination for IOCs despite the significant prospect of discovering resources. ONGC is working in two blocks. Their findings so far are also not encouraging. Bangladesh could successfully resolve maritime boundary disputes with Myanmar and India, but could not yield any dividends as yet from offshore prospects. It does not require discussing the ridiculous episode of multi-client surveys. Petrobangla had no reasons why it could not launch a fresh round of PSC bidding with whatever data and information they possessed since exploration initiatives of the 1970s, left behind by Conocophillips, Daewoo-Posco. Why does Petrobangla after all these years need foreign consultants for updating the model PSC? Experts consider these as a ploy for delaying. The actual issue is lack of positive mindset and poor governance of the energy sector administration.
Deep water drilling rigs are getting busy. If Bangladesh does not act quickly, it may not be able to attract any competent IOCs for making risky investments in the deep water. Offshore gas will be equally expensive as LNG. It may take 8-10 years to benefitting from it even if PSCs are concluded by early 2023. Petrobangla may update PSC by September-October 2022 and organize a daylong workshop in Dhaka inviting potential IOCs and development partners. The present mindset of favoring companies from a particular country must change.
Possible Situation after 2030
There is every possibility that by 2030 own production if not replenished with new large discoveries would deplete to almost nothing by 2030. By then demand may grow to 5000 MMCFD. LNG import capacity may not grow beyond 3500-4000 MMCFD. Bangladesh cannot afford to absorb the price shock of expensive LNG from the proposed offshore infrastructure 90 KM off the coast of Kuakata transported through an expensive subsea pipeline. Neither LNG import from India is feasible. The better option is expediting Model PSC and engaging more proactively with IOCs and going for immediate PSC bidding for offshore exploration. IOCs must also be engaged at onshore frontier areas. The present situation is well beyond the capacity of BAPEX alone.
Making required policies, local companies must be given opportunities for making investment in exploration either on a standalone basis or in joint venture with BAPEX. If local companies can build medium to large power plants why they cannot invest in petroleum exploration? Of course Petrobangla management must be made smarter with the induction of the right professionals and experts. Time is the essence and is fast running out.
---