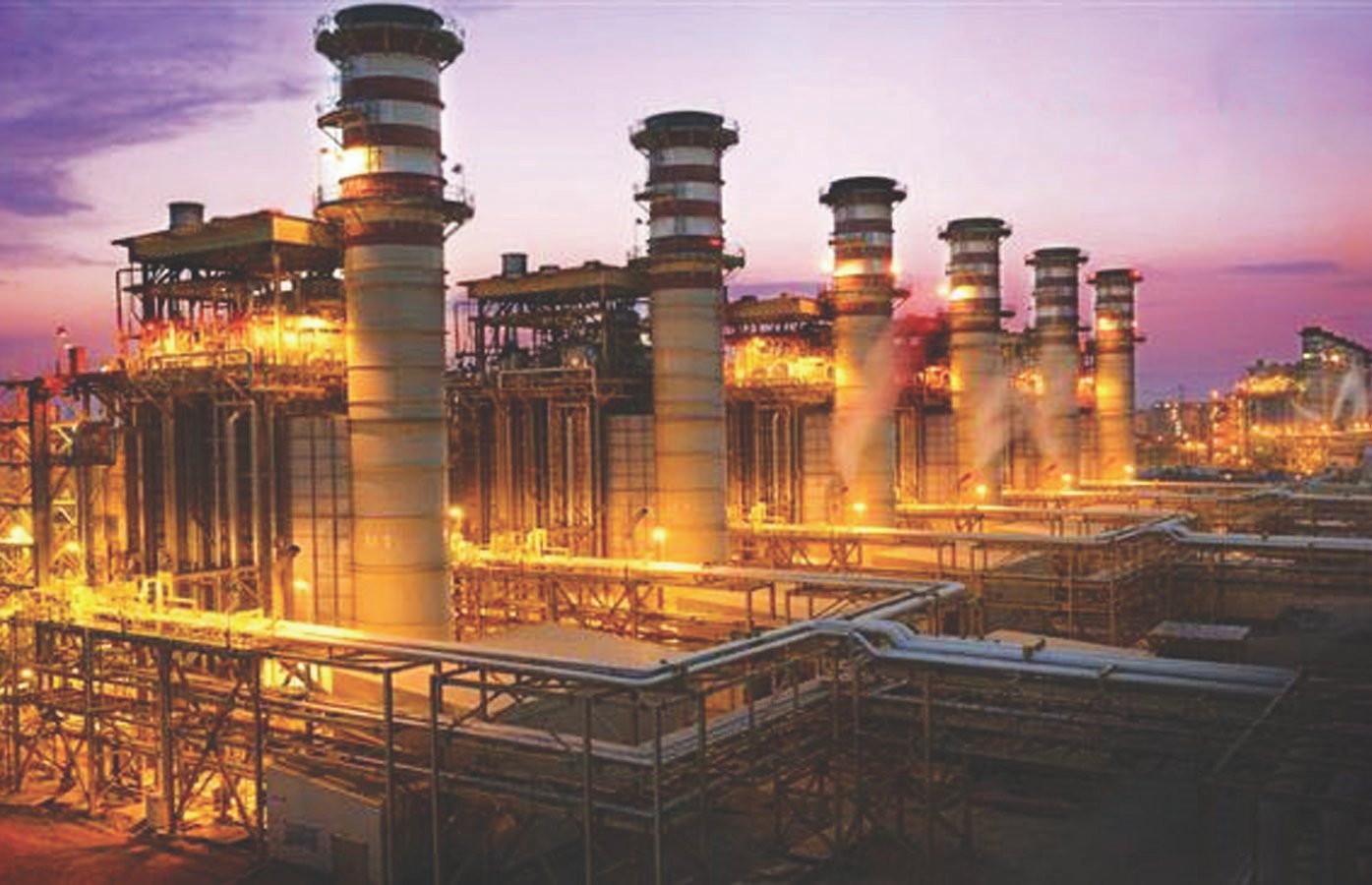 1st July 2022
AKM Monowar Hossain Akhand
The government of Bangladesh has a long-term vision to generate 60,000MW of electricity by 2041 – 15% is expected to come from imports, 35% to be generated from gas, 35% from coal, and 10% from renewable energy (with the opportunity of nuclear energy), and 5% from liquid fuels. The government has a target to provide energy access to all by 2030. Although the indigenous energy reserves are getting exhausted, it is believed that Bangladesh still has an enormous quantity of energy reserves that are yet to be unearthed, and used partly due to a lack of human expertise in making discoveries and the inability to execute exploration of existing ones. This is particularly due to the limited expertise and skilled human resource in the energy sector.
The present installed power generation capacity (including 2800MW captive power) in the country reached 25,000MW (4.8% or 1,160MW from import, 62% generated from gas, 29% from liquid oil and 2% from domestic coal and 2% from hydropower. So far, the domestic gas production has been at 2,500 MMCFD, and 1000 MMCFD equivalent LNG is being imported to meet the shortfall and planned for more than 1000 MMCFD. To handle the whole energy and power system management smartly, the country needs a skilled and expert workforce in both sectors.
It is obvious that at the current usage rate and if no new reserves are discovered, the natural gas reserve in Bangladesh will be exhausted by 2030. Thus, skill development to create technologically skilled human resources aimed at operating in the energy and power sector is extremely important. A standard human resource management policy is needed to make the energy and power sector more effective. Training and development programs ensure the highest efficiency in both sectors. Therefore, it would be essential for the utilities and institutions to develop an efficient and skilled human resource management system for meeting the gap between high demand and supply and ensure effectiveness and efficiency in the energy sector.
Need for a Skilled Workforce in the Energy Sector
The country has entered into the LNG import now. So far, no coal was imported for power generation. Huge infrastructure building works are underway or in the planning stage to facilitate the said imports of LNG and coal in Bangladesh. Unfortunately, the program for human resource development remains neglected. The Power System Master Plan and the Gas Sector Master Plan (2016 and 2017) have not included specific targets and plans for required manpower development for the power and energy sector development plans.
It is reported by a leading economist that the absence of quality education and a skilled labor force are the main causes of youth unemployment in Bangladesh. As a result, most of the investors in the energy and garments sector are hiring experts and skilled workforce from India, China, Japan, Korea, Thailand, and other technologically advanced countries to fill up the shortage. But Bangladesh has some professional experts in the energy sector both inside and outside the country, living as Non-Resident Bangladeshis (NRBs). We can utilize this expertise to minimize the scarcity of skilled manpower and to include the matter in the updated Energy and Power System Master Plan.
The country's power and energy sector constructions, maintenance and operation works are heavily dependent on foreign experts and skilled workers. And one can easily understand that the overseas training offered for improving skills for power and energy sector management and operations did not yield desired results. It is high time that target-based training was undertaken for developing young skilled manpower for the energy industry. The government needs to focus urgently on the matter so that coordinated and target-oriented training for skill development for energy and power sector operations and management could be accomplished.
Developing Human Capital
Bangladesh needs to develop a detailed action plan for human resource development to improve its energy security by stepping toward the energy targets of 2030 and 2041. The key issue of the plan should emphasize increased and improved human resources, human capital mechanism i.e. skilled workforce and professionals, economic growth, regional cooperation, stronger policy frameworks, and efficient regulatory and training institutions with end-use technologies. The existing rules-regulations and policy decisions need to be reformed. Ensuring the high value of reliability and transparency, an advanced energy system, and access to a favorable environment of an efficient market system can be achieved.
An efficient human resource mechanism needs to consider the issues of: (a) Human capital: value derived from skills training, consisting of people's health, skills, knowledge, and motivation; (b) Social capital: value derived from social networks and institutions that improve people's social status and help them maintain and develop human capital in partnership with others; (c) Natural capital: value that resides in natural resources to produce goods and services; (d) Physical capital: value derived from durable and non-durable infrastructure, which contributes to the production process; and (f) Financial capital: value derived from income sources, assets and consumption patterns, which enables households to own or trade other capitals.
Human Capital Development Programs
(i) Improved human resources: (a) Training for energy workforce, and professionals; (b) Education programs: domestic and abroad practical experiences through exchange and site-visit programs; (c) Technology orientation programs; (d) Knowledge sharing programs.
(ii) Institutional improvements: (a) Increased capacity building; (b) Work independently; (c) Introducing corporate and private work cultures; (d) Creating a working environment; (e) Introducing a one-stop service center, addressing customer care; (f) Updating ICT based works; (g) Forming an active association among energy producers.
(iii) Curriculum and training manual: (a) Energy resources; (b) Energy security; (c) Energy conservation and savings; (d) Clean energy.
(iv) The tools for energy generation utilities: (a) Introducing end-use technologies; (b) Safety equipment; (c) ICT, Automations, and digitalization of the plant systems; (d) Installing watch center (with CC camera) to monitor generation; (e) Energy audit, and equipment replacement for energy efficiency.
(v) The creation of a "transparent and corruption-free" environment in the institutions and utilities is important with the following processes: (a) Digitalization of the monitoring system; (b) Transparent procurement process; (c) Rewards and incentives for the workforce and staffs; (d) Recognition of services; (e) Welfare programs; (f) Legal actions for misconducts; (g) Awareness programs for integrity, values, and ethics.
Need for HR Development Cell
A separate human resource development cell (HRDC) could play a vital role in the development of human resources and a skilled workforce for the energy and power sector. The HRC may have also made relations and partnerships among the domestic energy institutions, utilities, and donor organizations. The cell will play vital advisory roles in preparing, coordinating, and managing the energy projects, plans, strategies, and rules-regulations, for the implementation of energy security in Bangladesh according to the Power system and Energy Sector Master Plan. The cell will support the energy institutions, and operational plans to use the energy efficiently with efficient end-use technologies, and state-of-the-art technologies (i.e. ICT, digital, data-based).
HRD Cell may have Worked with Sub-Sector Based Actions
(A) Technology (enabling environment): (i) Clean Energy (system); (ii) Management (end-use technology adoption, demand-side measures); (iii) Quality Power and Energy Solutions; (iv) Finance (Fund Support).
(B) Energy Institutions: (i) Planning and Development; (ii) Operation (adoption of efficient practices by utilities); (iii) Human Resources (capital) and Developments (workforce, institutes, utilities).
(C) Procurement (transparent and best-valued perception and qualities): (i) Capacity Building (competitive, transparent, valued perception, effective and market-driven procurement).
(D) Regional Energy Trade: (i) Cross border energy trade-CBET (improved policy framework, rules-regulations); (ii) Operation-technical system (improved technical operation system for a synchronized regional grid).
(E) Climate Change and Emergency Response: This sector covers the natural hazards (i.e. tropical cyclones, floods, river erosion, droughts, epidemics from bacterial, viral and parasitic infections, pandemics-like the 2020 COVID-19 outbreak, and local human-made emergency crises situations) to response and assistance effectively within budget limits. The response includes disaster preparedness and recovery, assistance to the government, and other key stakeholders.
(F) Training and Research: (i) This sector covers the training programs for the energy workforce, and professionals for capacity building; (ii) Research will be carried out for each energy plant, prepare reports with follow-up actions. There will be an international networking unit, to link with the development partners, institutes, organizations, and regulatory associations.
(G) Policy, Rules and Regulations: (i) Policy; (ii) Government Affairs.
(H) Social Responsibility and Welfare Programs: This sector covers social awareness, and welfare programs for the community, workforce, and professionals with community participation, focusing on gender issues, and equalities.
Scaling Up Skilled Workforce
Bangladesh is now facing problems with a high increase in population growth, scarcity of fossil fuel resources, high frequency of climatic events and decision-making processes that often lack transparency in the country. The lack of a skilled workforce operating in the energy and power sector is one of the most important factors attributing to energy insecurity. Lack of technical expertise is a factor limiting energy generation in Bangladesh. Despite having the naturally endowed reserves, such technical incompetence has resulted in those resources remaining unutilized. The poor skills of the energy workforce can be recognized to such failures in generating the potential power and energy sources.
Bangladesh traditionally had to rely on foreign expertise to handle its energy sector. Sometimes, the hiring of expertise becomes so expensive that it goes beyond the affordability range of the government creating a fiscal burden. A skilled labor force will drive the implementation of energy projects across the sector through local value addition, manufacturing, assembling, project designing, operation and maintenance and vocational training.
The HRD Cell will have to arrange the appropriate training programs both in the country and abroad for Bangladeshi power and energy professionals and workforce, who would help for developing efficiencies, skills, knowledge of end-use technologies, self-confidingness, and integrity. The cell will prepare a training manual and guidelines for energy and power professionals. The cell may conduct various studies and research programs on power plants and other energy issues, make reports and recommendations; and provide support to government institutions and utilities with the outcomes for further actions of efficiency development based on the weakness and short-falls.
Skilled Workforce for Industrial Sector
Skill development is a strategic concern in the national development and economic growth of a country. The nation depends on how many people are skilled to work and hence how productive they are. The skilled workforce can actively participate in the economic development activities, as they can produce quality products and services and also earn more than non-skilled ones.
Bangladesh facing a big shortage of skilled manpower in the industrial sectors, which is a major concern for the country. A BIDS study (2020) says the industrial sectors (mainly, FMCG, RMG and textile, engineering, construction, leather, heavy processing and manufacturing industry (steel, rod, cement, chemicals, ceramics, glass, healthcare, shipbuilding, ICT, hospitality) will require 87 lakh (8.7 million) skilled, 56 lakh semi-skilled and 31 lakh unskilled work workforce by 2025.
On the other hand, more than 12 million Bangladeshi people are working abroad, but cannot earn the expected amount of foreign remittance, because of poor skills. Currently, the export-oriented RMG sector which contributes 84% to the country's total export earnings is running with a 20% shortage of skilled manpower.
On the other hand, around 2.5 lakhs (legally and illegally) foreign citizens are working in Bangladesh and taking away Tk 26,000 crore annually (TIB report-2021). Other private sources say the number is 90,000 and they remit US$ 2.1 billion. Among the total workers, 60% came from India and China. If they could be replaced by the local skilled workforce, a huge amount of foreign currency could be saved.
The UN Industrial Development Organization survey report (2021) says a portion of rejection rates of Bangladeshi garment products are also pointed by the buyers at low average skilled workers. But some Asian countries (e.g. Vietnam, Thailand, Malaysia, and Indonesia) have provided a skilled environment that allowed the industrial sector to quickly move up in the value chain.
The skilled workers' deficiency problem in industries is getting worse day by day, whereas the surpluses of educated youth, but unskilled ones are most available. But there are lack of opportunities, i.e. training, technical education, probation, internee, etc. to make a youth skilled one, also blamed for forced to get a general higher education, which carries fewer job opportunities.
The general education is not getting a match industrial demands. Both economists and industry owners have stressed and recommended providing skills training and other appropriate professional education to the youths as required to resolve the problem. The government is to take wide professional training programs according to the sector-based demand, and take actions for a qualitative working environment with all compliance and the workers' welfare activities. Bangladesh should set up more technical, vocational and training institutes, and improve the quality of general education at all levels so that the country can meet the growing demand for skilled personnel.
Conclusions
The potential workforce for the energy sector should go through appropriate skills training while addressing the workforce skills and challenges would be the basis of productivity and profitability for the energy business, energy security, and ability to compete in a global energy trade market. The national skills development policy has a clear-cut and well-informed vision about how the issues are properly reflected in it. This policy is based on the National Skill Development Authority Act, 2018 and NSDA Rules, 2020.
Bangladesh currently stands at an important crossroads of economic, human and social development, mainly in the energy and power sector. Human resource development should be strongly focused on as skills training is an important part of this impressive economic and social transformation. It is well-recognized that knowledge and skills are important driving forces of economic growth and social development in any country. Therefore, a comprehensive and well-thought-out national skills development policy will guide skills development strategies and facilitate coordination of all skills training organizations in the country. Also, the policy document will align with other relevant national economic, employment, and social policies so that Bangladesh can achieve its goals by 2041.
(Sources: BIDS Report-2021, BD-Skills Vision-2016, NSDA Act-2018, NSDA Rules-2020, NSD Policy-2011-2020).
AKM Monowar Hossain Akhand, Former Additional Secretary, Ministry of Public Administration-MOPA, Email: [email protected]
---