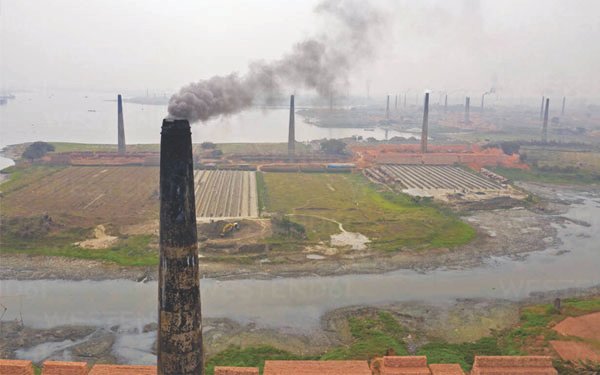 About 80 to 90 brick kilns are in operation on the banks of Dhaleswari River sending the important stream in to death gradually.
A section of dishonest businessmen are manufacturing bricks establishing kiln on the banks of the river ignoring the environmental laws.
It was found that large size of brick kilns are producing huge numbers of bricks everyday collecting sands and mud from the river banks in Mollar bazar area of South Keranigonj.
Heaps of their producing bricks have been kept beside the river close to the water. Huge number of usable and non-usable bricks also kept in the river water near the banks.
Number of workers were found busy over producing raw bricks with sands and mud and several of them were loading readymade bricks to engine driven boats for sending them to the consumers.
Local people alleged that they witnessed several times that officials from several government agencies used to come frequently and return with handful amount of money from the brick kiln owners for their illegal operations.
---