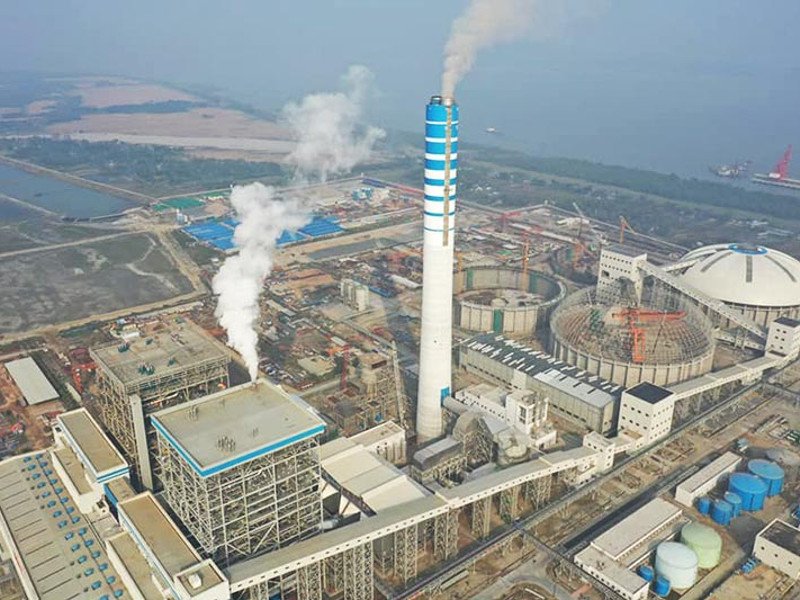 3rd January 2022
AKM Monowar Hossain Akhand
The strategies for the power and energy sector development during the 8th Five Year Plan (July 2020-June 2025) period will build on the lessons of energy sector experience and implementation gaps during the 7th Five Year Plan (FYP). During the 8th FYP period, the effort will be to build a sound, efficient and least cost power generation system, with increasing renewables as a source for power generation, with the priority to efficiency development and balanced fuel mix. The government is planning to move towards least cost generation and implementation of a number of large power plants that includes coal, which is cheaper than diesel and furnace oil. There are a number of public and private rental plants using diesel and furnace oil with high cost fuels, and a number of poor-efficient small scale IPPs, to be replaced by efficient and least cost power generation, and by RE-based power generation.
The government has set a target to generate 10% of total generation from RE sources by 2021, a total electricity generation capacity now being over 23,548 MW (including captive and renewables), electricity covering 99.75% of population with per capita generation 512 kWh. The government wants to increase power generation capacity (including captive and RE) as a target at 24,000MW by 2021, 26,000MW by 2022, 28,000MW by 2023, 29,000MW by 2024, 40,000MW by 2030 and 60,000MW by 2041.
Power generation programs with some new plants are to be completed under the 8th FYP. In order to meet future demand, 44 new power plants are at construction stages, with a total capacity of 15,924MW (where 16 plants are in public sector with 9,065MW capacity, and 28 are in private sector with 6,859MW capacity) will go for generation by 2023. A revised "Power Generation Plan 2030" has been prepared for 2020 to 2030 considering PSMP-2016, progress during 7th FYP, SDG Goals and planning perspective. The power generation targets for the 8th FYP have been prepared based on revised power generation plans up to 2030.
Components of Development Strategies
1. Move to an efficient least-cost power production based on (a) optimal primary fuel mix, including efforts to make increased use of domestic coal and gas through mining and exploration; (b) electricity uses through reduction of transmission and distribution losses; and (c) maximizing use of RE and energy trade.
2. Continue to enhance generation capacity to match with all sectors, to ensure supply of unhindered quality power with 100% population connected.
3. Continue to have regular power tariff adjustments to ensure long term sustainability of power generation and reducing budgetary subsidy.
4. To undertake necessary reforms for a conducive-healthier environment with participation of the private sector (domestic and foreign investors).
5. Enhance the exploitation of gas, coal, RE, imports power from neighboring countries (Bhutan, Nepal) to optimize energy mix and reduce the dependence on imported furnace oil and diesel.
6. To be addressed on the gas crisis, poor power plant efficiency, and sustainability.
7. Improve energy efficiency and conservation through demand-side management.
8. Installation of a safe, efficient and environment-friendly supply-line network.
9. Establishment of a number of energy hubs in the country.
New Projects with Diversified Fuel-mix Plant
An important feature of the power generation plant during the 8th FYP, will be fuel mix used for generation, while there will be a number of gas and coal-based plants both in the public and private sector. The gas will continue to be the largest fuel source, with imported LNG being added to the system enlarging gas-based power generation capacity.
Nuclear Power
A major addition in the power sector is nuclear power generation, expected to start by the end of the 8th FYP period. The Rooppur NPP is one of the top priority projects of the government, the First Concrete Pouring of Unit 1 and Unit 2 have been completed, while Unit 1 to generate 1,200 MW and Unit 2 another 1,200 MW power, adding a total 2400 MW nuclear power by 2024.
Unit Cost of Power Generation
| | | |
| --- | --- | --- |
| Serial | Fuel Type | Unit Cost (BDT/kWh) |
| 1. | Furnace Oil (FO) | 17.0 |
| 2. | High Speed Diesel (HSD) | 26.0 |
| 3. | Liquefied Natural Gas (LNG) | 13.0 |
| 4. | Imported Coal | 8.1 |
| 5. | Domestic Coal | 6.0 |
| 6. | Hydro Power | 1.0 |
| 7. | Solar Power | 12.0 |
| 8. | Imported Power | 6.48 |
Source: 8th FYP 2020
Increasing Power Generation Capacity
The actual generation over the years has been increasingly falling short of the installed capacity. The actual day peak on June, 2020 was 9,165MW and the evening peak was 10,228MW that is averaging less than 10,000MW, where power generation capacity was 19,570MW (exclusive of captive and RE power), while with inclusion of captive and RE the total installed capacity is 22,787MW. This means that actual generation has been about 50% of installed capacity relative to the peak demand points. This gap, which has been increasing between the years, is likely to grow bigger with some large sized power plants near to complete, and the generation capacity has been projected to increase to 24,000MW at the end of 2021, and demand to 19,000MW, given the present peak demand of around 10,000MW. The government plans to increase generation capacity to 30,000MW by the end of 8th FYP period.
Renewable Energy
Most countries of the world are moving to renewable energy based power generation to find sustainable solutions, due to GHG emissions of the global climate change impacts. The Bangladesh government is also moving to RE sources power, and set an ambitious target of achieving 10% of total power from RE. Accordingly, achieving a more sustainable energy program is a desired goal of the government and efforts underway to increase RE to share of fuel mix during 8th FYP and beyond.
Grid-based Renewable Energy Project Target (MW)
| | | | | | | |
| --- | --- | --- | --- | --- | --- | --- |
| Energy Type | 2021 | 2022 | 2023 | 2024 | 2025 | Total |
| Solar | 127 | 542 | 895 | 400 | 50 | 2,014 |
| Wind | - | 60 | 230 | - | 10 | 300 |
| Waste-to-Energy | - | 6 | 42 | - | - | 48 |
| Total | 127 | 608 | 1,167 | 400 | 60 | 2,362 |
Source: 8th FYP 2020
Regulatory and Policy Support for RE
The government has undertaken different policy and regulatory actions to facilitate environment-friendly electricity from RE, already formulated RE Policy 2008, established 'Sustainable and Renewable Energy Development Authority (SREDA)' in 2014. One key strategic focus proposed under the Perspective Plan 2041 will be the encouragement of RE supply by private producers, including supply to grid and to households. SREDA is facilitating and regulating private and public investments in RE, and the commercial RE projects to be implemented by the private sector. Some commercial projects are: (a) Solar Park (grid connected); (b) Solar Irrigation; (c) Solar Mini-grid/micro-grid; and (d) Solar rooftop. The social projects are: (a) Rural health centers; (b) Remote educational institutes; (c) Union e-Centers; (d) Remote Religious Establishment; (e) Off-grid Railway Stations; and (f) Government and Semi-Government Offices in the off-grid areas.
Power Trade
The power trade will be a major element of the electricity generation strategy for the 8th FYP and continues. The potential for power trade between the neighboring countries, with a regional power trade market, Bangladesh has already started cross border power trade with India importing 1,160 MW, and MOU signed further more power import from Nepal and Bhutan to expand power trading during 8th FYP. Bangladesh is in a good position to exploit the regional hydropower potential and import it through a cross-border transmission network and expect to have 3,500-8,500MW by 2030. Accordingly, the government will increase imported power through CBET, during 8th FYP period. There are certain challenges and risks that will be addressed and risk-mitigating measures.
Transmission and Distribution Programs
The government will maintain coordination in transmission and distribution of power to ensure its benefits reach all people, and to further reduce distribution system losses from 9.35% to below 7.5% by 2025. To this end, will undertake large T&D programs for quality power supply, and to ensure uninterrupted power distribution, achieve the target of quality 24/7 power supply for all.
Rural Electricity Access and Service Improvement
Bangladesh Rural Electrification Board (BREB) is developing its distribution and delivery system to achieve 100% access to electricity and customer services to achieve 100% electrification. BREB has taken three projects to be completed by 2025 on system upgrade, prepayment e-metering, overloaded transformer replacement, and line construction and consumer connection. Additional construction of a 38,379 km new distribution line, and construction of 198 sub-stations, will help to connect 21.4 lakh consumers and install 10 lakh pre-paid meters.
Pricing Policies and Cost Recovery
Sound energy pricing policy is essential to ensure efficient use of expensive and critical resources, to finance public investment, provide high-quality services to consumers, to promote private investment and to ensure environmental protection. BERC, the only energy regulatory body, has been a major positive institutional reform for justified electricity pricing. This has been helpful in periodic price adjustments based on cost. Power prices will be set to recover the cost of production and earn a reasonable rate of return on assets. The strategy to produce power on the least cost option, in terms of technology, scale of operation and choice of fuel, could ensure pricing policy is efficient and protect consumer interest.
Demand-side Management (DSM)
Government is modifying energy uses to maximize its efficiency, a means of power sector development to get maximum benefit of energy generation. DSM involves changing use habits of consumers and encouraging them to use efficient appliances, equipment, and cost savings. The government has given emphasis on energy conservation by working on both supply and demand sides. In demand side management, proper electricity pricing will also help saving power. A well-articulated demand side management policy can be an extremely cost-effective way of curtailing peak demand, and effectively control load shedding.
As a part of DSM development, SREDA has been set up to support efficiency in the energy and power sector, with the assigned responsibilities: (1) Energy Management program: (i) certification mechanism of Energy Manager and Auditor, (2) Energy Efficiency Labeling Program, to promote sales of efficiency products; (3) Energy Efficiency Building Program, to promote energy efficiency in public and private buildings; and (4) Awareness raising program, to induce behavioral change among people, to save energy.
Conclusions
The 8th FYP follows the growth of vision 2041 that calls for a further acceleration in GDP growth. Two major gaps in the power sector: increasing cost of electricity production, and continued operational deficits. These gaps need to be minimized. The strategic focus needs to ensure better quality and efficient power generation. There are some basic challenges and issues are to be addressed to implement the power sector development strategic plan (8th FYP up to 2025): how the growing needs of primary fuel will be met in the next 10-20 years; policy on primary fuel, particularly coal policy; institutional constraints that have hampered implementation of energy projects; and for improving efficiency and reducing production costs, so that power can competitively be supplied to industries, agriculture and other commercial uses.
The increased dependence on imported coal and LNG options, also be addressed in terms of availability, investment costs, pricing and domestic handling logistics, and government access to domestic coal sources. In order to minimize environmental impact and reduce carbon emission, coal-based power plants to be used with the latest ultra-super critical technology. In spite of its contribution to GHG emissions, considering significant impacts of climate change, the Bangladesh government has a strong commitment to play its part in reducing emission now and in the future. (Source: 8th FYP, Dec 2020).
AKM Monowar Hossain Akhand
Former Additional Secretary
Ministry of Public Administration-MOPA
Email: [email protected]
---