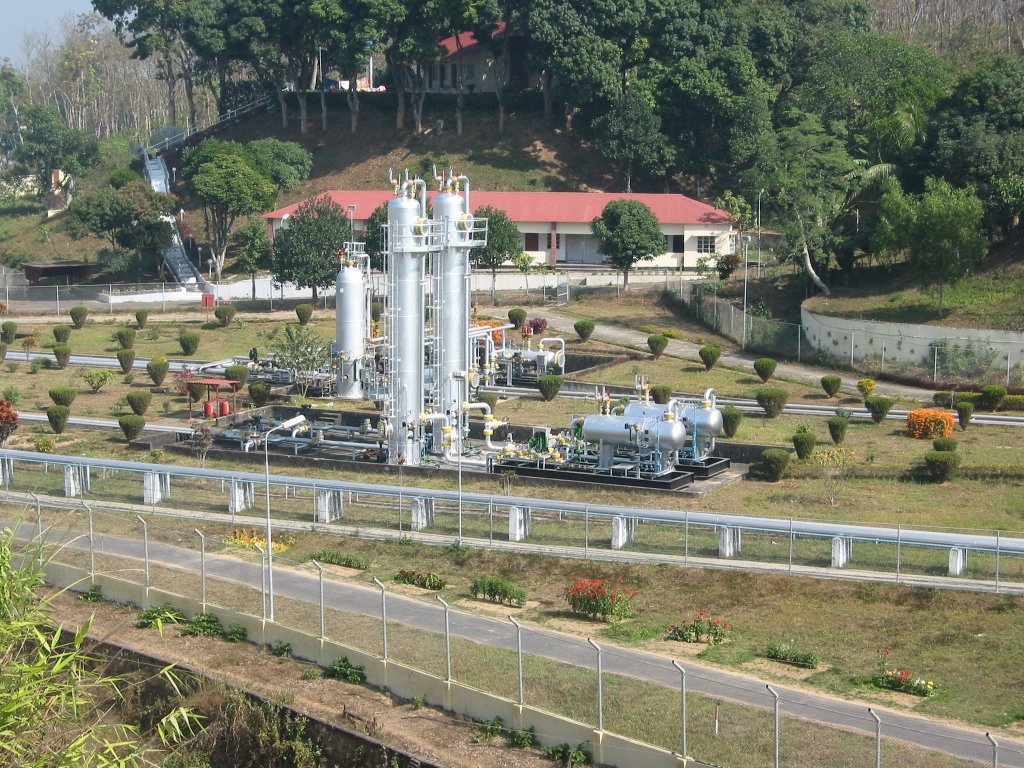 3rd January 2022
Saleque Sufi
The present government has already completed the third year of its third consecutive term. Year 2021 was the golden jubilee of Bangladesh's independence. The nation also celebrated the birth centenary of the Father of the Nation. The country has achieved some significant milestones over the past 50 years. Providing access to power to 99.75% of the population and achieving the recognition of graduation to a developing nation from the LDC status are two of the major milestones. However, the year 2022 is expected to be a challenging one from the point of view of stocktaking and consolidating the successes. From 2026 onwards, Bangladesh would no longer get preferences as a least developed country (LDC) like access to concessionary loans of the development partners. Bangladesh would require doing everything possible to ensure sustainable energy security for the industries so that local products remain competitive in the global market. It has to revamp its underperforming energy sector organizations and institutions for embracing challenges. A right choice of fuel mix, energy efficiency and conservation would be the key for ensuring quality power and energy supply to all at affordable cost.
The global energy world is experiencing a paradigm shift from traditional fossil fuels to green, clean energy. The world came closer than ever before in agreeing that much greater pledges, commitments and actions have become essential for saving the world from catastrophic disasters out of global warming. The Glasgow Climate Summit (COP26) recognized the requirement for much greater universal actions for limiting global warming below 1.5 degrees C by 2100. Bangladesh, although not possessing a mentionable carbon footprint, is among the major climate vulnerable countries. It's energy generation is still about 97% dependent on fossil fuel. Easily available own natural gas supplied at much lower than economic price provided the backbone of Bangladesh economy. But the proven reserve of natural gas is fast depleting. For lack of appropriate planning and bold political decisions, Bangladesh has possibly missed the opportunity to exploit a significant reserve of superior quality coal. Bangladesh lags far behind technologically in developing renewable energy potential. Bangladesh has no obligation to limit emissions. By adopting modern technology, it can still rely on fossil fuel till 2050.
Unfortunately for lack of timely decision on mining its own coal and continued failure of Petrobangla in championing exploration of petroleum resources, Bangladesh is increasingly turning into an exclusively imported-fuel economy. If it goes business as usual, Bangladesh would become 60% dependent on imported fuel by 2030 and over 90% by 2041.
The country with a shallow coastal area is also not suitable for setting up enabling infrastructure for imported fuel like Japan, Korea and Taiwan. Moreover, Bangladesh economy at this stage cannot absorb price shocks of volatile global fuel market. Even after all these, Bangladesh needs a smooth supply of primary fuel for feeding its burgeoning industries. Graduation of Bangladesh from LDC status to developing economy has also presented multi-dimensional challenges. Many advantages available for a LDC would no longer be available from 2026. Between 2022 and 2025, Bangladesh needs to do an awful lot to prepare a solid foundation for a resilient economy. Bangladesh will have to compete with other developing and developed economies through much more efficient management of resources and skillful operation of infrastructure. Bangladesh would require expanding its own resource base of primary fuel (gas, coal and renewables), achieve energy efficiency, reduce cost and develop human capital.
Year 2022 is the penultimate year of the third consecutive term of the present government. The PSMPs of 2010 and 2018 have failed to achieve objectives. Time would come when economists through analysis would establish that due to poor coordination among all stakeholders, Bangladesh has so far failed to achieve expected economic benefits out of providing access to 99.75% population under power supply. In the changed global scenario, Bangladesh would have to launch an all-out drive in 2022 for implementing a comprehensive power and energy system master plan, take final decision on mining coal, much aggressive exploration initiative for petroleum resources development, launch initiatives for developing all kinds of RE development. For all these human capital development programs must be better coordinated and qualified line professionals must be placed at decision-making positions of the power and energy sectors.
Energy Sector Challenges in 2022 and 2023
The government must have realized by now that the mere increase in power generation capacity without comprehensive and integrated power and energy system plan and intensive coordination among all segments of power and energy value chain produced only marginal benefits. Failure in own fuel exploration and development (coal and gas) has led to unbalanced and unaffordable fuel mix. Delays in implementation of mid-term baseload power plants led to continuation of short-term rental and quick rental power plants. Failure of PGCB in implementing power transmission projects on time also created embarrassment. These left BPDB with no other options but to account for a huge payment of capacity charges. People would not believe that COVID-19 is the main reason for the delays. It is sad that even with 22,000MW installed power generation capacity, the power system cannot effectively manage a power market of 15,000MW. BPDB can utilize only 50% of the capacity of Payra Power Plant and PGCB accounts for the capacity charge. Concerns have been raised whether PGCB can evacuate power from Rooppur Nuclear Power Plant on time in 2024. Anyway, 2022 and 2023 must see expedited works of power transmission and distribution projects for ensuring operation of modern efficient and reliable power system.
We are aware that Bangladesh has shelved 10 medium-to-large coal power projects. The hurriedly taken decision had little imagination. We are not sure whether LNG would benefit at all. The LNG shock in recent times must have broken the day dreams of the policymakers. The big worries over 2022 and 2023 would be expediting its own gas exploration campaign, commencement of offshore exploration. Hope the policymakers would also give a fresh look at mining their own coal.
Few people are advocating for more nuclear power plants. We must see techno-economic benefits of Rooppur Nuclear Power Plants for a while before jumping the gun, though we believe additional units at Rooppur and one more modern plant in the Southern region can be an ideal baseload generation by 2041.
Bangladesh could achieve about 3% contribution from renewable energy (mostly solar) by now. Achieving 20% contribution from RE by 2030 would be a huge challenge. Bangladesh must transform SREDA into a corporate entity for RE and Energy Efficiency for reaping benefits. China, India, Australia apart from Western European countries are growing big in RE. Even Saudi Arabia is developing huge solar facilities. Offshore wind can be a potential area. Using power generated from offshore wind and through generating green hydrogen from seawater, hybrid power can be an area of research and development.
Setting up power grids in the BBIN region and cross border power trading initiatives must be launched over the next two years. There are even more opportunities for importing solar from adjacent Indian states. These days, major advances in batteries and storage facilities have brought the cost of solar power within affordable limits.
Hope Bangladesh would keep all avenues open for formulating pragmatic fuel mix in under preparation Integrated Power and Energy Master Plan. Supply quality and reliable power at affordable cost must be the main objective. Without reliable power supply at affordable cost the widely talked about mega investment in the Special Economic Zones may not happen. For Bangladesh commodities remaining competitive in the world market, the cost of power and fuel must be kept below the affordable limit.
Reviewing and Restructuring Petrobangla Companies
Hope most would agree that Petrobangla companies have failed to match the pace of development of the power sector. Consequently coal mining is in suspended animation and recoverable proven gas reserves are on the verge of depletion. Deficit of primary fuel supply is among reasons for almost 35-40% of the installed capacity of power generation remaining unutilized. Also growing dependence on imported fuel has also increased cost of generation leading to challenges for supplying power and energy at affordable cost. Many observers believe poor governance and bureaucratic control of Petrobangla companies and energy sector is a major reason for abysmal performance. We all know that from 2000-2021 only a little over 3 Tcf new gas could be added to proven reserves while over 14 Tcf has been used. Petrobangla failed to convince the government to commence mining of coal. Disproportionate investment made in gas transmission infrastructure and poor planning in gas exploration have created issues for GTCL and BAPEX. Gas supply to the northern and southern regions of Bangladesh could not be made available despite bringing Rajshahi and Khulna division under the gas grid. Unauthorized use of gas (theft and pilferage) in TGTDCL, KGDCL and BGDCL remained a headache.
In 2021 the government must review and restructure Petrobangla companies for creating dynamism. It has been reported that Petrobangla companies do not enjoy the autonomy of companies formed per companies act. The company boards are overwhelmingly dominated by EMRD dictating plans and actions. The government must objectively assess the performance of Petrobangla and its companies from 2009 -2021. It must try to find out reasons why BAPEX, although being authorized for carrying out sole responsibility of exploration of Petroleum in onshore areas, could not achieve the desired success? Assessment must also be made whether BAPEX only policy was the right choice? Why did Petrobangla fail to convince the government policymakers about mining its own coal? Why proper coordination with the power sector could not be made before letting BPDB construct additional generation units at the mine mouth of Barapukuria? On what type of feasibility studies GTCL was made to invest heavily in gas transmission infrastructure without assured provisions of gas supply? GTCL owned gas transmission infrastructure can handle 5,500-6,000 MMCFD now while the gas available including about 850 MMCFD RLNG is about 3,000 MMCFD. Some gas transmission segments are being operated well below the design capacity. Still Petrobangla would require constructing a large diameter pipeline for feeding gas based large power plants at Meghnaghat. There must be an objective assessment of the poor planning and lack of coordination.
Illegal connections and unauthorized use of gas in gas distribution companies grew alarmingly from 2010-2018. Very few persons responsible for such acts could be taken to task. For failures of Petrobangla companies, equitable supply of primary fuel to different regions of the country could not be achieved. Even in the gas franchise areas, there exists disparity between metered consumers and unmetered consumers. Millions are enjoying unauthorized use of gas. Safety is again a huge concern as very often-fatal gas accidents are being experienced.
Officials of Petrobangla companies report about major brain drain as pay and benefits of Petrobangla companies now are well below the same of power sector companies. Bright young officials after recruitment cannot be retained. Activities of some companies like SGFL and BGFCL are shrinking. There is a school of thought of merging BAPEX, SGFL and BGFCL making it into an international level exploration and production company. On the other hand, activities of TGTDCL have grown so enormous that it has become almost impossible to manage activities by one company having head office at Dhaka. Similarly, GTCL operation expanded all over the country requires expansion of its organogram with emphasis on operation and maintenance of facilities. In 2022 the government must review, plan and implement restructuring of Petrobangla companies.
Exploration of Petroleum
The government must objectively assess the competence and capabilities of BAPEX for shouldering the entire responsibility of exploration onshore. Given the limited autonomy and resources it has done admirably well. But given the existing and emerging challenges of the energy sector BAPEX is not adequately equipped for shouldering the exclusive responsibility. It would struggle in exploration in deeper prospects and high-pressure zones. It could not take required initiatives over the years in further exploring the tight structures in Chittagong Hill Tracts. However, it is also not fair engaging foreign companies in non-transparent manner for doing BAPEX works. The government in 2022 must assess how the proceeds of the Gas Development Fund were utilized. BERC created this provision for spending on exploration of new resources.
It goes without saying that failure in even initiating offshore exploration after successful resolution of maritime boundary dispute would continue hurting Bangladesh. In 2022 Bangladesh must go for a fresh PSC bidding round for offshore exploration. In the name of reviewing model PSC no further time should be wasted. The bidders must be given options for submitting bids proposing flexible gas prices. That should be settled through negotiation. There is a possibility of getting aggressive offers as gas market would remain volatile in the changing paradigm.
At the same time for exploration at high-pressure region drilling contractors of international repute must be engaged through a transparent bidding process. Bangladesh must not risk a blowout type situation trying their luck with BPAEX. However, BAPEX must also remain partners in such operations.
All Out Actions Must Continue Against Delinquent Gas Use
After commencement of LNG import every drop of gas is like lifeblood. Bangladesh can no longer let lakhs of illegal gas connections and thousands of kilometers of illegal gas lines existing in gas franchise. For years TGTDCL board has been headed by the Energy Secretary. Additional Secretaries also spearhead boards of KGDCL and BGDCL. There are reports that massive illegal gas use mushroomed over the three terms of the present government. The frequent fatal gas accidents are also taking place mainly due to illegal gas use and poor maintenance of gas distribution utilities. In 2022 the government must continue its crackdown on illegal gas use. Serious consideration must be given whether domestic supply of gas can be phased out together replacing with LPG.
We know for a democratic government taking major actions in the last year of any term (here in 2023) would be very challenging. But the present government so far has taken so many courageous initiatives. For ensuring sustainable energy security, it must give a fresh thought on mining its own coal, expediting exploration of petroleum at onshore and offshore in 2021. Bangladesh would never achieve sustainable energy security without exploring and exploiting its own primary fuel resources to full potential. It must also objectively assess the capacity and capabilities of Petrobangla companies. Professionals must be given more freedom; companies must be allowed to operate under autonomy. Year 2022 must be the year to set the bearings right. Bangladesh may be in serious challenges from 2026 in its early years as a developing nation if foundations are not set for it in 2022.
---