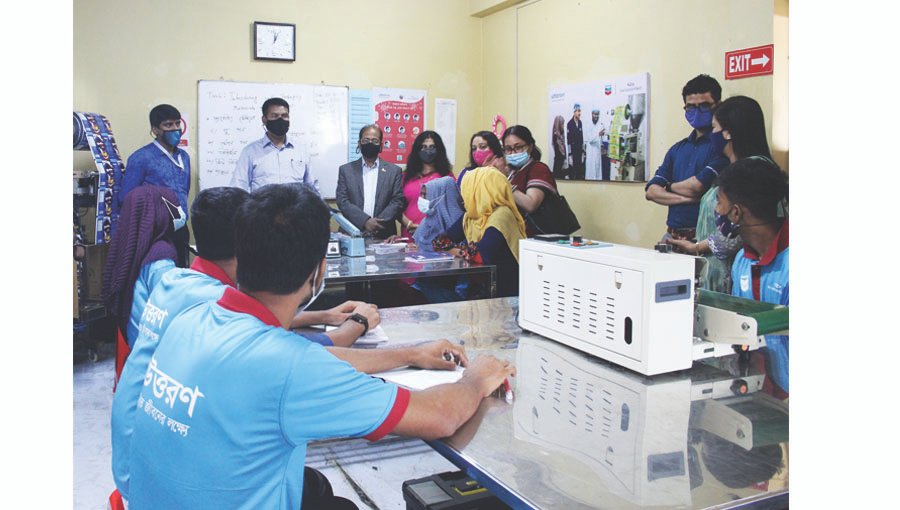 Executive Chairman of National Skills Development Authority (NSDA) Dulal Krishna Saha, and Director General, Non-Governmental Organization Affairs Bureau (NGOAB) K.M. Tariqul Islam, visited the Uttoron project in Sylhet and Habiganj that is funded by Chevron and implemented by Swisscontact Bangladesh.
Uttoron Skills for better life is a three-year project providing vocational training to 2000 youth in Dhaka and Sylhet division. During the visit, the officials met the trainers and the trainees.
Trainees shared their experiences and their aspiration with the officials. The Executive Chairman and The DG appreciated the quality of training and the innovative ideas Uttoron is implementing to build a better workforce for our country.
The project has introduced a new trade Packaging and Finishing Operation to meet the demand of the packaging industry first time in Bangladesh. Prime Minister's office has already approved the trade.
---