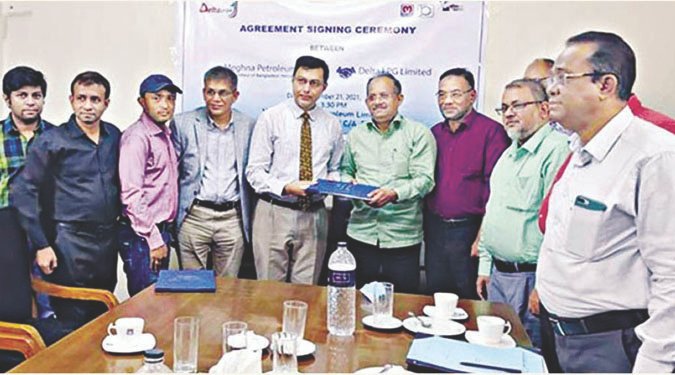 Meghna Petroleum Limited signed an agreement with Delta LPG Limited for selling Delta's liquefied petroleum gas (LPG) at filling stations of Meghna.
Sources said, Managing Director of Meghna Petroleum Ltd Saifullah Al Khaled and Executive Director of Delta LPG Ltd Sabbir Ahmed signed the agreement on behalf of their respective organizations at a function at Meghna Petroleum's head office at Agrabad in the port city recently.
According to the agreement, Delta LPG Ltd, a joint venture (JV) of TK Group and Seacom Group, can set up LPG auto gas stations at Meghna Petroleum's filling stations all over the country.
The state-owned Bangladesh Petroleum Corporation (BPC) will get 50 paisa from per litre LPG while Meghna Petroleum will get 50 paisa from per litre LPG.
---