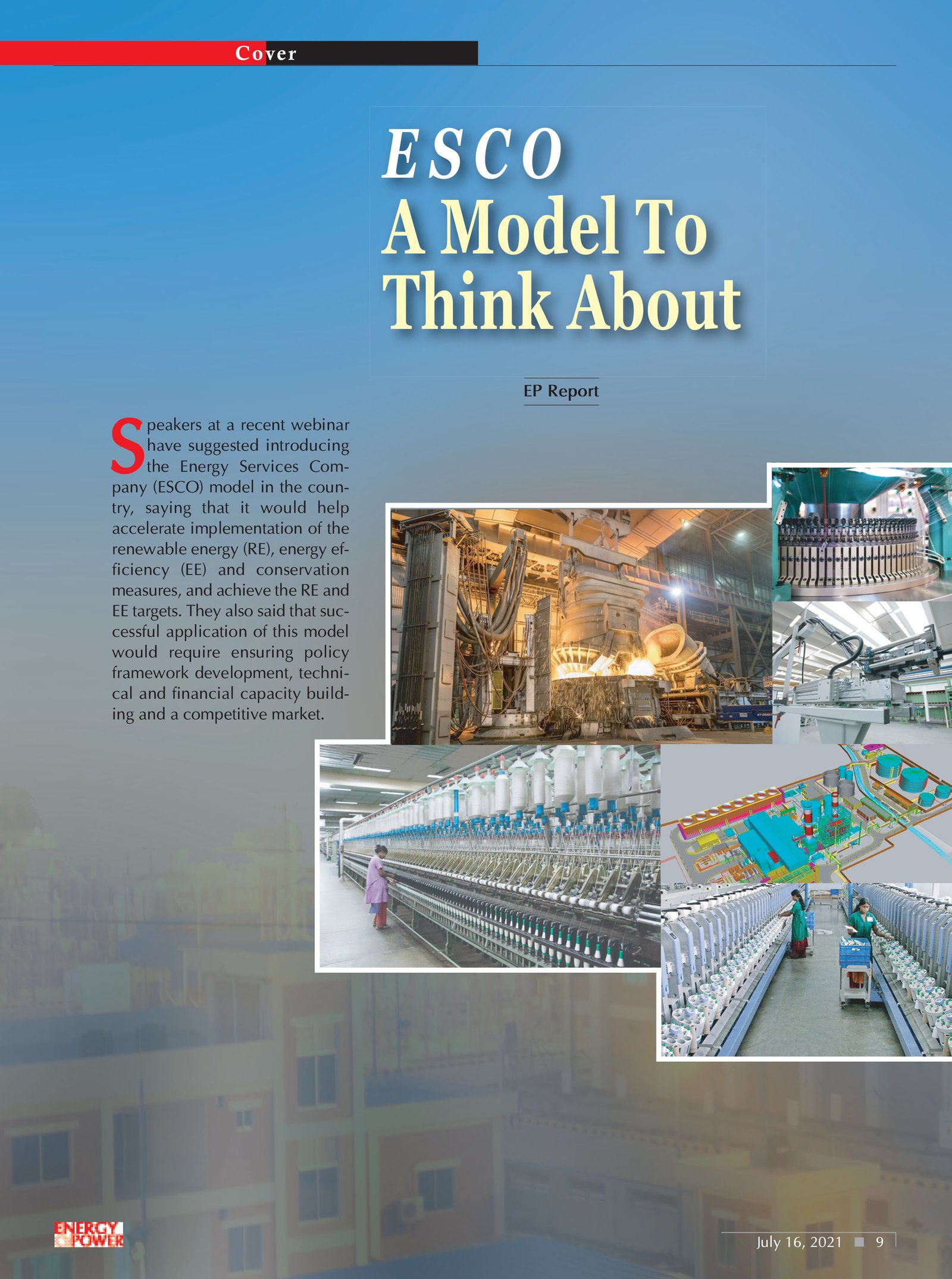 Speakers at a recent webinar have suggested introducing the Energy Services Company (ESCO) model in the country, saying that it would help accelerate implementation of the renewable energy (RE), energy efficiency (EE) and conservation measures, and achieve the RE and EE targets. They also said that successful application of this model would require ensuring policy framework development, technical and financial capacity building and a competitive market.
While talking about the scope of adopting the model, the speakers also highlighted the opportunities and challenges in this regard, and recommended taking lessons from the already operational ESCO models and international best practices. They expressed the optimism that the model would be successful in Bangladesh subject to easy access to finance, security of investment and government participation.
Energy & Power magazine in collaboration with GIZ and Sustainable and Renewable Energy Development Authority (SREDA) organized the webinar on "Role of ESCO to Promote Energy Efficiency & Renewable Energy in Bangladesh" on 26 June 2021 as part of a series titled "EP Talks".
To Watch Full EP Talks
Power Division Secretary Md. Habibur Rahman took part in the discussion as chief guest while Additional Secretary and SREDA Chairman Mohammad Alauddin addressed the event as special guest. Editor of Energy & Power Mollah M Amzad Hossain moderated the program.
Mr. Habibur Rahman said that the global energy consumption was going through a transition with more emphasis on renewable energy, energy efficiency and energy conservation. "We are working on expanding the use of renewable energy in Bangladesh. Our target is to reduce carbon emission," he added.
The chief guest said the ESCO is a proven model across countries in the world and Bangladesh should gradually adopt it. He, however, said the net-metering system is playing an important role in this regard. SREDA is trying to take effective measures and, he thought, the organization is the right agency to play a key role here, he added, assuring necessary assistance if needed.
Mr Mohammad Alauddin said there are some capacity issues in both public and private sectors for implementing the model in industries. We should think big and start small. He suggested that if we could develop some effective ESCO in small and medium scale, these would lead us to the development of a super ESCO. He said the country needs to open up the window for the ESCOs. It will help achieve our energy target set for 2030.
Deputy Head (International) of Energy Efficiency Services Ltd (EESL) Poonam Pande made a PowerPoint presentation, describing the functions of EESL and on how it could extend cooperation especially to Bangladesh regarding the ESCO concept.
Ms. Poonam said the company has adopted a number of technologies to popularize as well as commercialize the model. She informed that in the last 5-6 years, their activities have grown almost 40 times. She also informed that there is an opportunity to save 41 billion units of energy in the world through energy efficiency. This will reduce carbon emissions by 32 million tonnes.
Ms. Poonam said 47.6 percent of Bangladesh's total energy is being used in industrial sector. This is why a detailed study was conducted on energy consumption and scope of efficiency. The study found that 15.4 percent energy consumed in garment sector, 14.6 percent in textile sector and 13.2 percent in fertilizer factories.
On the other hand, the energy efficiency, on the basis of available studies, can help save 32 percent energy in garment sector; 41 percent in steel and iron sector; 23 percent in the cement industry; 24 percent in the chemical, fertilizer and paper mills; 25 percent in the ceramics and glass industry and 18 percent in the agro and food sector. She said that if we calculate them in terms of money, it would save around TK 23 billion a year. In realizing such benefit, carbon finance could play an important role in Bangladesh, she added.
In his keynote presentation, Managing Director of Rahimafrooz Renewable Energy Ltd Munawar Misbah Moin said that if we see the basic energy efficient products, we could start with LED light. There are lots of LED lights available in rural areas of Bangladesh, but the quality of products is an issue that needs to be addressed. He mentioned that rooftop solar in the city areas is a big opportunity for reducing energy consumption. Rooftop solar and integrated net-metering policy of the government is definitely helping in this regard, he added.
Mr. Moin, however, said the initial CapEx is still large from industry perspective because their priority is to invest especially in their core business. So, under these circumstances a lot of us are trying to put the ESCO offer in motion.
Moreover, he mentioned that Bangladesh has over one million electric vehicles carrying 10-12 million passengers every day. Here is a significant opportunity to import and adopt advanced technology. So, it is an amazing sector that needs to be organized and monitored, he added.
He further said that there are ample opportunities in cold storage, milk chiller, rice dryer etc. to use solar energy that can add significant value to the agro-industries. So, ESCO in terms of productive use of renewable energy in the rural areas will get a lot of benefits. So, with the right policy, ESCO model can take a great shape in Bangladesh, he added.
Technical Advisor of Energy Efficiency Investments on South African German Energy Program (SAGEN) Clifford Rikhotso described the present status of ESCO market in his region. He said that the ESCO model in South Africa is still in the development stage and there is a lot of work that needs to be done in terms of capacity building along with developing a competitive and innovative market.
We currently have a national ESCO registry, hosted by the South African National Energy Development Institute (SANEDI), where almost 97 companies have been registered under three different tires and they are working in different segments.
However, because of the Coronavirus pandemic, one of our energy efficiency grants have been cut by the finance ministry, affecting a lot of companies and projects that were in the pipeline. So, there were some financial issues where financial organizations and commercial banks were very reluctant to come with financing. Moreover, he said that the capacity issues persist in the South African ESCO market. He revealed that capacity building, mentorship and other training programs are essential to make ESCO market successful. He has also expressed his satisfaction and happiness that GIZ has been working on ESCO market development in his region.
Deputy Chief Executive Officer of Infrastructure Development Company Limited (IDCOL) S. M. Monirul Islam said that for Bangladesh, we need to think about the promotion of ESCO model not only for renewable energy but also for energy efficiency arena.
He informed that the IDCOL is trying to introduce this ESCO model through undertaking some small projects. We have done some rooftop solar projects under the ESCO model. We also have some projects in solar irrigation along with some solar mini grid projects under this model, he added.
Mr. Monirul said they have to encourage stakeholders in this regard. They saw that the rooftop owners in the industry level are little bit reluctant to adopt this model. He said that this reluctance still prevails as the technology is new. However, financing is another dimension, he added.
He suggested that ESCO could play a role here. It can do all, starting from delivering technology, installation, operation and maintenance while taking care of the upfront investment – be it from own finance or bank finance. However, there are different models to do that. Obviously, there is a risk factor for the private investors or ESCO's in this regard. This investment has to be safeguarded. So, there is a scope to develop a legal framework, he added.
Senior Energy Adviser of ACML and former member of SERDA Siddique Zobair said the first challenge is that people – industry owners, banks and general peoples – are confused about the savings and economic benefits that are promised for adopting the energy efficient technology.
Securing funds form the financial institutions is another challenge because the ESCO companies don't have required asset to qualify for enough loans for investing in a number of projects. In addition, financial institutions do not have much in-house technical knowledge and capacity to analyze an ESCO energy efficiency project, he added.
If we see in India or EESL, we can assume that they don't have financial issues like us as the EESL is a government supported company. So, the government-owned companies get finance easily. We do not have such kind of government-owned ESCO company here in Bangladesh.
So, we need to have government utility-owned ESCO and the utilities will be responsible for taking back the investment with the interest. This might be a solution for financial issues, he added.
Mr. Zobair informed that almost 50 percent of Bangladesh's primary and secondary energy is consumed by the industries. So, this sector has significant potential for energy efficiency and conservation.
There must be a super ESCO in Bangladesh and it must be owned by the government entity which will facilitate energy efficient products and appliances to sell in a quick manner. This will encourage the industries to produce and use energy-efficient products and technologies, which will make our industries energy efficient.
Energy specialist Khondkar Abdus Saleque said the utility companies in Bangladesh could take up the issue. There is a scope for them playing a good role here. He said the ESCOs could work in the economic zones of Bangladesh. In this case, the Bangladesh Economic Zones Authority (BEZA) could act as a super ESCO.
GIZ Senior Advisor Shafiqul Alam informed that the GIZ had taken an ESCO project to replace the conventional lights with energy saving LED lights in a garment factory. We found similar challenges as mentioned by the speakers.
He opined that the market here is not that liquid - for instance, the ESCO was not getting that much work order to implement many projects and replicate the same concept. Risk mitigation measures are not there for the ESCO business, he added.
In addition, Mr. Alam mentioned that the private ESCOs would find it difficult to have a balance sheet that could encourage the banks to finance the companies for projects in succession. Meanwhile, there is also a lack of capacity on the technical side. We don't have enough certified energy auditors and in-house technical personnel with complete knowledge on implementing technologies and various ESCO models.
Co-chair of Asia Pacific ESCO Industry Alliance Alexander Ablaza depicted the current status of global energy efficiency market with future projection. He estimated that the sector would necessitate the mobilization of capital worth USD 24.5 trillion globally during 2017-40 to realize the overall potential the sector has. Off balance sheet financing including that from public private partnership, ESCO, government etc. would be in the order of USD 16.5 trillion.
While providing brief snapshots on different ESCO models, he mentioned that access to finance is a big challenge for the ESCOs in general. In most of the cases, they can't buy a fourth project after taking three projects because of financial challenges. On the other hand, companies don't have certified energy auditors as well.
He suggested that Bangladesh would need building and strengthening financial and technical capacities to embark on ESCO models. He also suggested considering a robust ESCO policy framework for Bangladesh. The government needs to expand procurement and financial modality, which will expedite the ESCO operation in Bangladesh, he added.
However, Former Dean of Faculty of Engineering at the Bangladesh University of Engineering and Technology (BUET) Professor Dr. Ijaz Hossain said that before starting some kinds of businesses, we have to understand the market first. He informed that in Bangladesh around 53 percent of energy is used in households. So, ESCO can't grow at an industrial level.
To Watch Full EP 30 Minutes Special on ESCO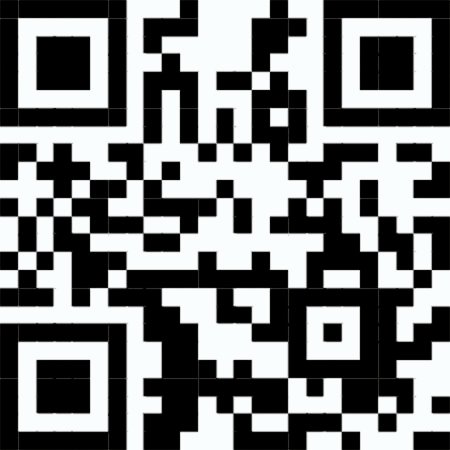 He said we have to shift our focus from industries to SMEs. We need to find a model about how ESCO can work with the SME sector in Bangladesh and that will be the model for Bangladesh. Right now, I have not seen a very good model that can reach the SME sector.
It is true that ESCO can play a role in Bangladesh, but we need to figure out how it can play a massive role. I think SREDA can play a big role hare. So, it's quite a difficult challenge for ESCO's to operate in Bangladesh.
---