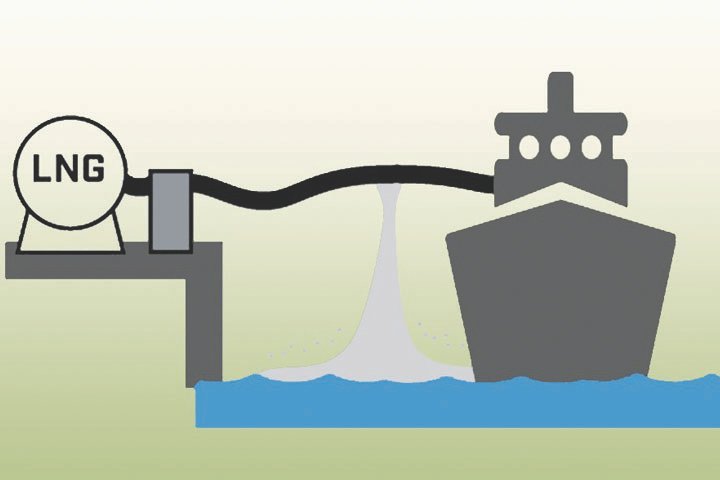 A number of global LNG (liquefied natural gas) suppliers are keen to supply the fuel to Bangladesh from the spot market, seeing the country's consistent purchase of LNG over the past several months.
They are trying to get listed along with 14 short-listed LNG suppliers who are now being able to take part in bidding for supplying LNG from the spot market, a senior energy ministry official said.
The official, however, did not disclose the names of the firms that are lobbying to secure a space to supply LNG to Bangladesh from the spot market.
State-run Rupantarita Prakritik Gas Company Ltd (RPGCL) received some half a dozen applications from such suppliers recently, said the official.
As per Investopedia, the spot market is where financial instruments, such as commodities, currencies, and securities, are traded for immediate delivery. Delivery is the exchange of cash for the financial instrument.
---