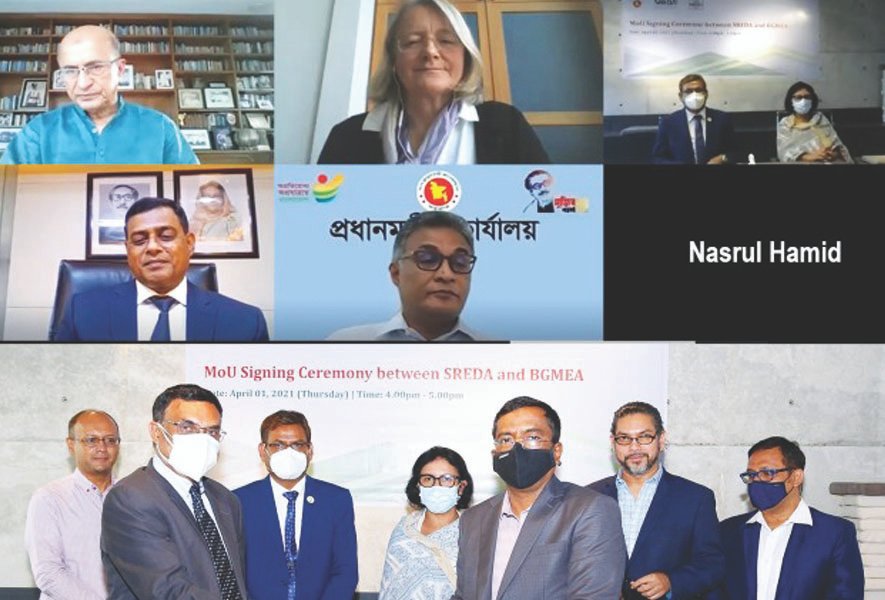 19th April 2021
EP Report
Bangladesh Garment Manufacturers and Exporters Association (BGMEA) recently teamed up with the Sustainable and Renewable Energy Development Authority (Sreda) to ensure sustainable energy use in the apparel sector.
The two signed a memorandum of understanding to go for long-term collaboration for capacity development of the BGMEA member factories on energy efficiency and renewable energy.
The MoU will also work to ensure easy access to information on rooftop solar project implementation, facilitating garment industries to avail low-cost green finance and joint promotion of industries working towards sustainability.
Niaz Rahman, secretary of Sreda, and Mohammad Abdur Razzak, secretary of BGMEA, signed the papers of the deal, according to a statement from the apex trade body for garment makers.
Sreda promotes renewable energy and energy efficiency and works for creating an enabling environment for sustainable energy development in the country.
---