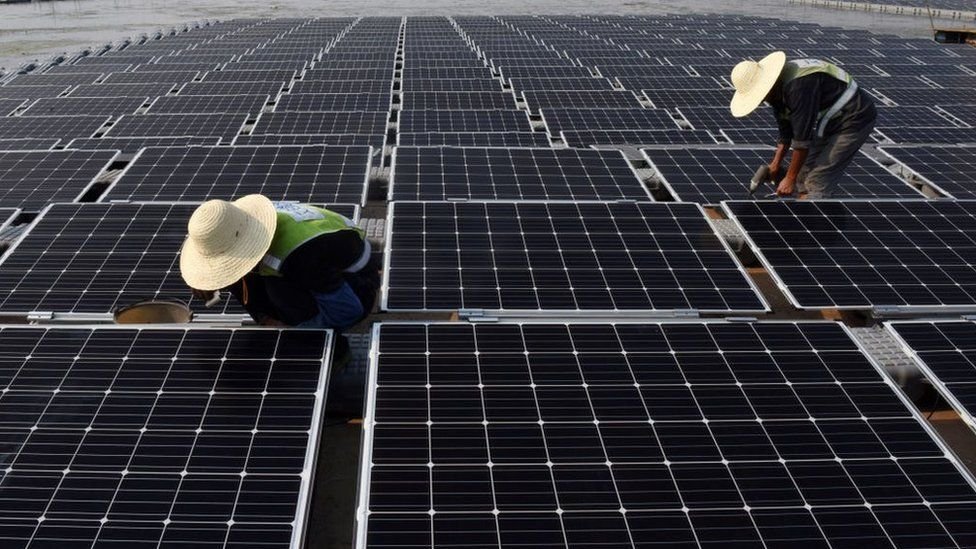 Solar panel has been adding extra power to the national grid lessening the gradually mounting pressure on fossil fuel in Rajshahi Barind area.
Besides, the farmers are seen irrigating their croplands through using the solar panel at less cost.
Barind Multipurpose Development Authority (BMDA), the ever-largest irrigation-providing state-owned entity in the country's northwest region, has installed a solar power-based irrigation technology connecting a deep-tube-well at Habaspur area under Godagari upazila in the district.
Process of installing the same technology in two more deep tube wells is progressing fast in the Barind area, said Engineer Abdur Rashid, Superintending Engineer of BMDA.
Engineer Rashid said they connected the solar panel in the deep-tube-well in July last year. Earlier, the deep-tube-well was being operated through the power of Rural Electrification Board (REB).
But at present, 19 kilowatts solar power is being generated there per hour and 11 kilowatts of those are being used for irrigation to around 100 bigha of farming fields. The rest power is being added to the national power grid through REB's net metering system.
Eventually, all the generated powers are added to the national grid during the off-season, Engineer Rashid added.
Chairman of Sustainable Energy Development Authority (SEDA) Muhammad Alauddin visited the Habaspur irrigation deep tube-well recently expressing his satisfaction over the activities.
He urged the BMDA officials to expand the technology to other parts of the water-stressed area for the welfare of the farmers in general.
---