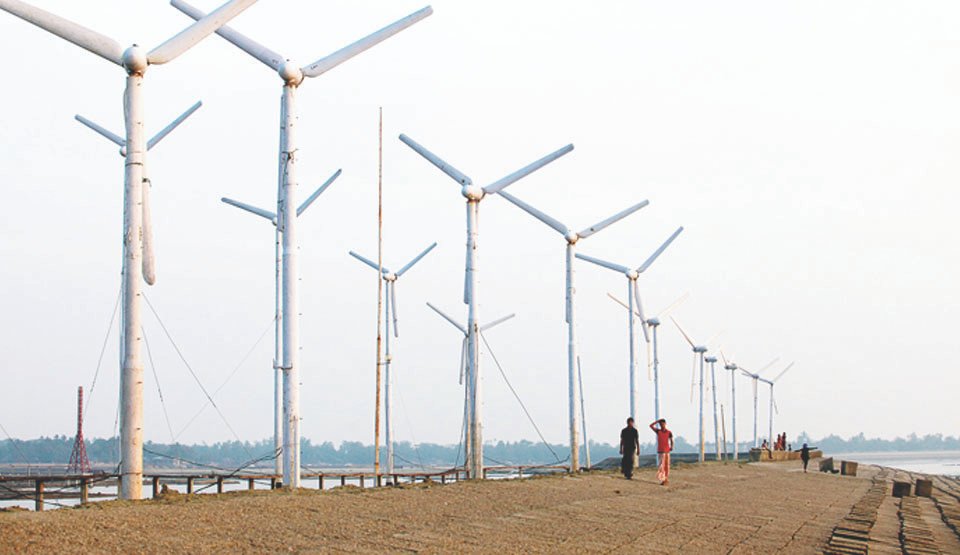 Two more wind power plants -- one in Chandpur and another at Inani Beach, Cox's Bazar -- are likely to be awarded soon as the government wants wind energy to be poured into the national grid power to ensure a better power supply in the country.
The Bangladesh Power Development Board (BPDB) has already started evaluating a number of bids submitted by aspiring bidders, according to official sources.
They said the proposed two plants are to be set up at Kachin in Chandpur and at Inani Beach in Cox's Bazar on build-own-operate (BOT) basis in private sector.
"Each of the two projects will have 50-MW generation capacity," said a source adding that the BPDB received bids for the two projects through a re-tender process in December last year.
Earlier, the BPDB had moved to set up three wind power plants, including the above two and another at Mongla.
After floating of tenders, only one responsive bidder was found for Mongla plant and no one found for the Chandpur and Inani Beach projects, the official said.
---