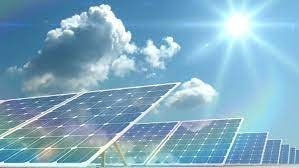 Prime Ministers Energy Adviser Dr Tawfiq-e-Elahi Chowdhury said that the energy laboratory will create a network between local and foreign academicians and researchers.
"It will create an environment for academics, researchers, scientists and partners to work together," he added.
He said this while addressing a virtual seminar titled "A Proposal to Set Up Bangladesh National Renewable Energy Laboratory (BNREL)" organized by Bangladesh Energy and Power Research Council (BEPRC).
Dr Tawfiq said that the energy laboratories can be enriched with the help of technology from home and abroad.
"Funding for research is not a problem and the research work could be extended beyond Dhaka without focusing on Dhaka," he added.
Dean of the School of Engineering, Information Technology and Physical Science at the Federation University of Australia Syed Islam presented the keynote paper.
The keynote paper shed light on some of the challenges of setting up laboratories in the context of Bangladesh.
The experience of setting up laboratories in a global context, role of BEPRC, measurable infrastructure, research opportunities, renewable energy modeling, planning and management through joint activities, and other issues were also discussed.
---