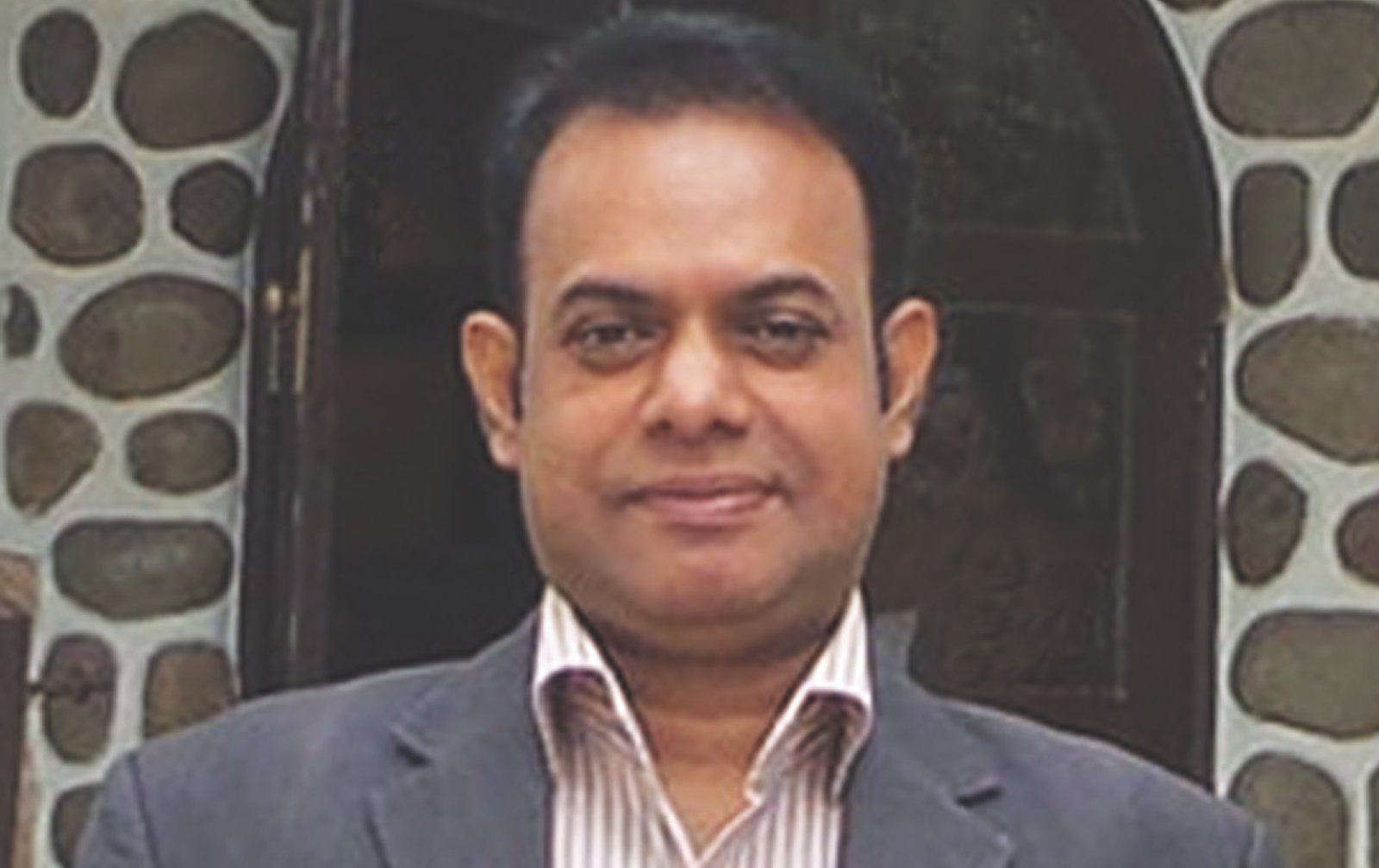 17th February 2021
Md Ziaul Haque
There is no debate now that the air pollution reaches its alarming level during winter – from November to April. For a long time, local sources like emissions from brick kilns, dusts from construction activities and smoke from automobiles used to be blamed for this. But a recent research evidences that transboundary pollution is one of the main reasons of pollution not only in Dhaka city, but across Bangladesh. Transboundary pollutants are coming from North-West and West boundary of the country, mostly from India, quoting a World Bank survey, Md Ziaul Haque, Director for Dhaka region of the Department of Environment (DOE), said this in an exclusive interview with Energy & Power Editor Mollah Amzad Hossain.
Dhaka has been identified as the second least livable city in the context of air pollution. What are your views about this observation?
Every year during the dry season – from November to April – air pollution of Dhaka city reaches its peak. The polluted air entering from the neighboring countries being added with the local ground level pollution particularly particulate matter (PM) pollution from brick kilns surrounding Dhaka city, construction activities, smokes from automobiles and biomass burning to deteriorate further the air quality. A research in 2012 identified that emissions from brick kilns contributed to almost 58% of Dhaka city's pollution. However, from professional judgment we may say that brick kilns' contribution has dropped down to 45%, but dust pollution from construction activities and vehicular emissions have been increased. On the other hand, an unpublished study conducted by World Bank, which was shared with the DOE in October 2020 evidenced that transboundary emissions contribute to 20%, 30% and 40% of air pollution in Dhaka, Chattagram and Khulna city respectively. So it is of great importance to establish regional cooperation among neighboring countries towards addressing air pollution collectively. Now, local mitigation actions are not enough to contain the air pollution of Dhaka and the country.
The pollution intensifies during winter due to weather pattern. The slow wind speed and air moisture are negatively affecting the ambient air quality as the polluted or degraded air shed stay a longer period in Dhaka air space than that of other seasons.
Which according to you are the major contributors of air pollution of Dhaka City? Why we cannot bring these under control?
The Hon'ble High Court has issued 9-point directives for controlling the air pollutions in Dhaka city. A High Powered Committee headed by the Secretary of the Ministry of Environment, Forest and Climate Change have also formulated 22-point guidelines encompassing all relevant activities related to air pollution control to be implemented by concerned ministries/department/ agencies and non-government organizations in complying with the HC directives. So it is apprehensible that neither the DoE nor the Ministry of Environment on stand-alone basis can implement all the required actions. Good coordinated among stakeholders is fundamental in realizing the objectives.
The Ministry and Department of Environment have been paying particular attention to reduce the problems caused by brick kilns. On one hand, we started to operate enforcement drive against polluting illegal brick kilns, and on the other, government issued gazette notification making mandatory use of environment friendly blocks in all government construction except highways, and the use of blocks by the government agencies will reach 100% by 2025.
Around 500 polluting brick kilns have been already dismantled and that action continues. But the reality is that the construction industry relies 100% on brick manufacturing. Through issuing SRO, blocks would be used exclusively for all public sector construction works. Gradually, the private sector would also be brought under this regulation.
According to a BRTA estimate, about 86,000 unfit automobiles are plying on the roads. These are also major contributors to the air pollution. The BRTA and Dhaka Metropolitan Police have to play the main role for eliminating pollutions from automobiles.
Do you think the existing laws are enough for effectively regulating the air pollution? What is holding you back from enforcing the existing law?
There exists Environment Conservation Act and associated Rules. There are also brick manufacturing and brick kiln set-up (control) Act. However, due to lack of specific provision for dust emissions from construction activities, we have faced some difficulties. Now, this has been incorporated in the amended Environment Conservation Rules. The works for formulating regulations for Clean Air are at the final stage.
Enforcement is a great problem. The DoE or the Ministry of Environment cannot do this in isolation. It needs coordinated actions from all stakeholders under directives of the highest authorities.
Do you think that after completion of works of Metro Rail, Elevated Expressway and doing away with brick burning by 2025, Dhaka city air would become clean and fresh?
My personal thinking is that Dhaka city's air quality would definitely improve significantly by 2022 when Metro Rail and Elevated Expressway construction would complete. Important precondition is all construction activities in Dhaka city must be done complying with the laws and regulations.
The government is also considering to expand this mandatory use of blocks to non-government and private sectors in phases.
Without sincerest and wholehearted cooperation of all stakeholders, DOE alone cannot achieve the desired objectives.
Not only air, water and land pollution are also major concerns. Do you have capacity and human resources for managing and controlling all these pollutions?
Please note that, in Bangladesh, along the path of rapid economic growth unplanned industrialization has happened with law attention to environmental sustainability. While issuing Environmental Clearance, the DoE put necessary conditions including installation and running the functional air and effluent treatment facilities, but these were not followed and implemented in many cases. Due to acute shortage of manpower and institutional set-up, we could not make required compliance monitoring and enforcement.
We are going to launch online ETP monitoring system for number of industries in the Gazipur and other areas for checking effectively the operation of Effluent Treatment Plants (ETPs). Depending on the achievement of this pilot scheme, this would be replicated elsewhere. From now on, DOE would strictly follow 'No ETP, No Operation' industry strategy.
The Dhaka city steadily grew warmer over the past decade and the tendency still exists. How can we get rid of it?
The world is getting warmer. Dhaka cannot stay out of it. Dhaka has become a 'Heat Island' due to several reasons including lack of vegetation, water bodies and importantly generous use of ordinary glasses in buildings in lieu of reflective glasses. Necessary improvement in the National Building Code is essential.
Experts are observing that air, water and ground pollutions are major hazards to public health. But there is no government agency or department that can cater for managing all these in a coordinated manner. What are your views?
There is no doubt that climate change is causing major impacts on public health. But it is not possible to address these in isolation. The Public Health Engineering and the Ministry of Health must work in close coordination with the Ministry of Environment and Department of Environment. But this is not happening.
How would you evaluate the activities of citizens, city corporations and other departments, agencies in mitigating the Dhaka city pollutions? How about Dhaka Office of the DoE acting as the focal point?
It is definitely possible to make Dhaka pollution free if existing laws and regulations can be effectively enforced and all relevant stakeholders oblige. The DoE is of course the authority to coordinate all actions as the focal point, but it does not have the required capacity. It has only around 500 active manpower while the minimum requirement is 10,000-15,000. Again employees are not included in the cadre service that might not incentivize them and eventually lose their motivation and inspiration to work with dedication. There is no alternative to strengthening and empowering the DoE for meeting the national and global needs.
What are your views about climate change and preparedness of Bangladesh? What needs to be done to integrate private sector with the public sector?
Climate consciousness has significantly grown locally. The government, NGOs and civil society together in unison are working on adaptation and mitigation. Investment through annual national budget has also been increased for climate-sensitive projects under Annual development Program (ADP) amounting to more than Tk. 25,000 apart from the Climate Change Trust Fund. Bangladesh's participation in regional and global forum has become much stronger now.
---