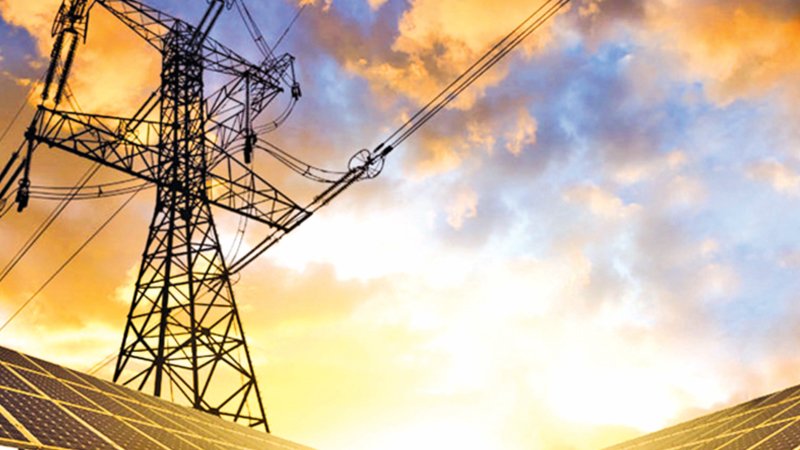 20th January 2021
Saleque Sufi
In the backdrop of commendable success in power generation achieving 23,583MW installed capacity (with captive), many under implementation projects for upgrading and modernizing power transmission grid distribution networks, now the challenge is securing the energy security of Bangladesh. 98% population is already under coverage of grid power supply. Government is well on course of achieving grid coverage of 100% by December this year. Sources in Ministry of Power, Energy and Mineral Resources (MPEMR) stated of bringing into operation 111 new power plants of 18,606 MW capacity in 11 years. The system now has 3.87 Crore consumers. The per capita power use has increased to 512 kWh in 2020 from 220 kWh in 2009. Government plan is achieving 60,000MW installed capacity by 2041.
SDG7 requires Bangladesh to ensure access to affordable, reliable, and sustainable energy for all. In the wake of depleting own proven natural gas reserve, reluctance to exploit coal resource and increasing dependence on imported fuel challenges are emerging challenges in securing energy security of Bangladesh. MPEMR appears to be in a dilemma whether or not to pursue with several imported coal fired power plants in the pipeline or replacing most of these with gas based (imported LNG) power plants. MPEMR sources stated about their plan for setting up 8,575MW total capacity new gas based power plants between 2016-2033. 8 new gas based plants with combined capacity of 3,471MW is due to start commercial operation between 2020-2022. In appreciation of the reality that highest generation of grid connected power so far achieved remaining below 13,000MW and the industries still using about 3,000MW captive power, deep analysis and evaluation are required to achieve the mission of sustainable energy security.
Questions are: Can Bangladesh maintain sustainable supply of required fuel (domestic and imported), can power transmission and distribution networks advance to a level of reliability for supplying quality power on uninterruptible basis? Can power be supplied at price affordable to all?
Present Scenario
| | |
| --- | --- |
| Sector | Installed Capacity |
| Public Sector | 9,717MW (48%) |
| Joint Venture | 622MW (03%) |
| Private Sector | 8,884MW (43%) |
| Import | 1,160MW (06%) |
| Total | 20,383MW |
Captive Power: 2,800MW, Renewable Energy: 365MW, Grand Total: 23,548MW, Highest Generation: 12,893MW May 29, 2019.
Industries rely on captive generation with the excuse that grid power is still not reliable for supplying quality power on uninterruptible basis and is relatively expensive. Consequently, significant capacity of grid power remains idle making single buyer BPDB paying capacity charge to generators.
Fuel Mix (Per Installed Capacity): July 2020
| | |
| --- | --- |
| Fuel Type | Generation (%) |
| Natural Gas | 10,979MW (53.86%) |
| Furnace Oil | 5,540MW (27.18%) |
| Diesel | 1,290MW (0.6.33%) |
| Power Import | 1,160MW (06.00%) |
| Coal | 1,146MW (05.62%) |
| Hydro | 230MW (01.13%) |
| Grid Connected Solar | 38MW (00.19%) |
Source: BPDB July 2020
Challenges of Power Value Chain
Despite having huge surplus capacity of generation, power system of Bangladesh still suffers from reliable supply of quality power to all users for constraints of power transmission grid and distribution networks. There are also issues with fuel supply. Consequently, industrial consumers rely on own captive power generation. Power System Master Plans (2016) should have ensured compliance mechanism for integrated development of all segments including developing own fuel exploitations as well as imported fuel. If about 2,800MW captive power reliance could be replaced with grid power, the highest generation of 16,000MW could ensure far better utilization of 20,383 MW grid power generation capacity. The sole buyer BPDB would not have to pay capacity charge for considerable numbers of generators remaining idle. Generation cost remaining much lower would not require revising power tariff too often as has been done over the last 11 years.
Another issue created through combined failures of Petrobangla and EMRD in taking decision to exploit coal reserve and petroleum resource. Gas supply constraint is a major headache. Extraordinary delays in implementing import of LNG through setting up FSRUs and wasting time unnecessarily on too many FSRUs and small FSRUs and eventually abandoning all but two, did[WU1] not help the cause. Government also realized late that opening Pandora box for imported coal based power plants without required feasibility studies for transportation of coal proved unrealistic.
Government has taken right decision for not letting any new industries growing outside Export Processing Zones (EPZ) and Special Economic Zones (SPZ). Bringing entire population under grid power coverage is a milestone achievement. But domestic connections alone will not let REB and its Palli Bidyut Samity (PBSs) [WU2] recover huge investments made for extension of grid to remote villages.
In such situation, taking decision of mining own coal and expediting exploration of petroleum resources both onshore and offshore are major challenges. Expediting implementation of upgrading and modernizing distribution networks within the shortest possible time are other challenges.
Reviewing PSMP 2016
We all know PSMP is a dynamic document requiring reviewing on evolving circumstances after a frequency of 5-6 years. COVID-19 pandemic triggering oil market collapse and growing consciousness against use of fossil fuel have also created new dimensions. Bangladeshi policymakers are contemplating reviewing options of imported coal based power plants and replacing these with gas fired power stations (mostly gas from imported LNG). PSMP 2016 evidenced complete revision of fuel mix for achieving targeted power generation capacity by 2030 and 2041.
The main reason for this was continued dilemma for mining own coal. But after struggling over the past 5 years government realized the challenges of setting up infrastructure for fuel import and transportation as well as securing huge finance required. Government now is planning to give higher priority to gas based power generation anticipating that it may be easier importing LNG. But experts observe that world will continue to rely on coal for foreseeable future as it is the preferred fuel for providing base load power generation and technology will continue to evolve for minimizing emissions to acceptable limits. Moreover, remarkable development of storage batteries has created avenues for Bangladesh growing big in roof top solar power. Additionally, floating solar plants, hybrid solar has also added new dimensions. Gas fired power stations are usually designed for a life cycle of 25-30 years while a properly designed and professionally operated coal plant can be operated economically for 50 years. Modern ultra-supercritical plants can be operated at 40-45% efficiency as well.
Introduction of Nuclear Power and realistic contribution of imported power are other options. Bangladesh must also ensure that industrial growth must get momentum for demand growth for utilization of power. Provision must also be created for export of power in future as Bangladesh power demand observed seasonal fluctuations. Energy efficiency and conservations are other areas those must get priority attention. Experts have advised to keep all options opened and prescribe balanced and affordable fuel mix in PSMP.
Gas Based Energy Generation
Before taking decision for increased dependence on gas based power generation, Bangladesh must realize that present recoverable reserve of own gas in fast depleting. The present exploration activities do not indicate that depleting reserve would get replenished significantly soon. If we continue to take a 'business as usual' approach, own reserve would completely depleted by 2031. Bapex in its present state cannot continue as sole option for onshore exploitation. International Oil Companies (IOCs) must be engaged through PSC bidding for western region and deeper prospects of discovered gas fields. Irrespective of what some experts suggest, Bangladesh must invite fresh PSC bidding for deep water exploration. It may take 7-10 years to get fruits from deep water discovery, Bangladesh may consider Joint Development Agreements (JDA) as preferred options for exploration at blocks adjacent to India and Myanmar.
Bangladesh must also realize that apart from Matarbari, no other region is suitable for land based LNG terminal. We are not sure whether setting up FSRU 90km away from Payra would be ideal for LNG based power plants there. In such situation maximum 3,000 MMCFD LNG import would be possible by 2030. These may create embarrassing situation in 2030 and beyond unless Bangladesh explores own petroleum resources and takes decision for exploiting coal.
Suggestions and Recommendations
Bangladesh must demonstrate its readiness for welcoming FDI for industries in SEZ. It must seriously analyze cost of doing business is as attractive as other destination like Vietnam, Cambodia, and Myanmar. The fuel supply and power supply are ensured. Speedy disposition is another aspect that must be looked into. Approval process must be quicker and bureaucratic interference must be as minimum as possible. Without massive investment (FDI and local) in industries, Bangladesh cannot grow as developed economy by 2041. Power and Energy value chain operations must be advanced significantly with the adoption of modern technology. At the same time energy efficiency and energy conservation need to be prioritized. These will necessitate creation of core competence and services of smart group of right professionals. All these factors combined will secure energy security - quality modern power supply on uninterruptable basis at affordable cost.
Saleque Sufi, Contributing Editor
---