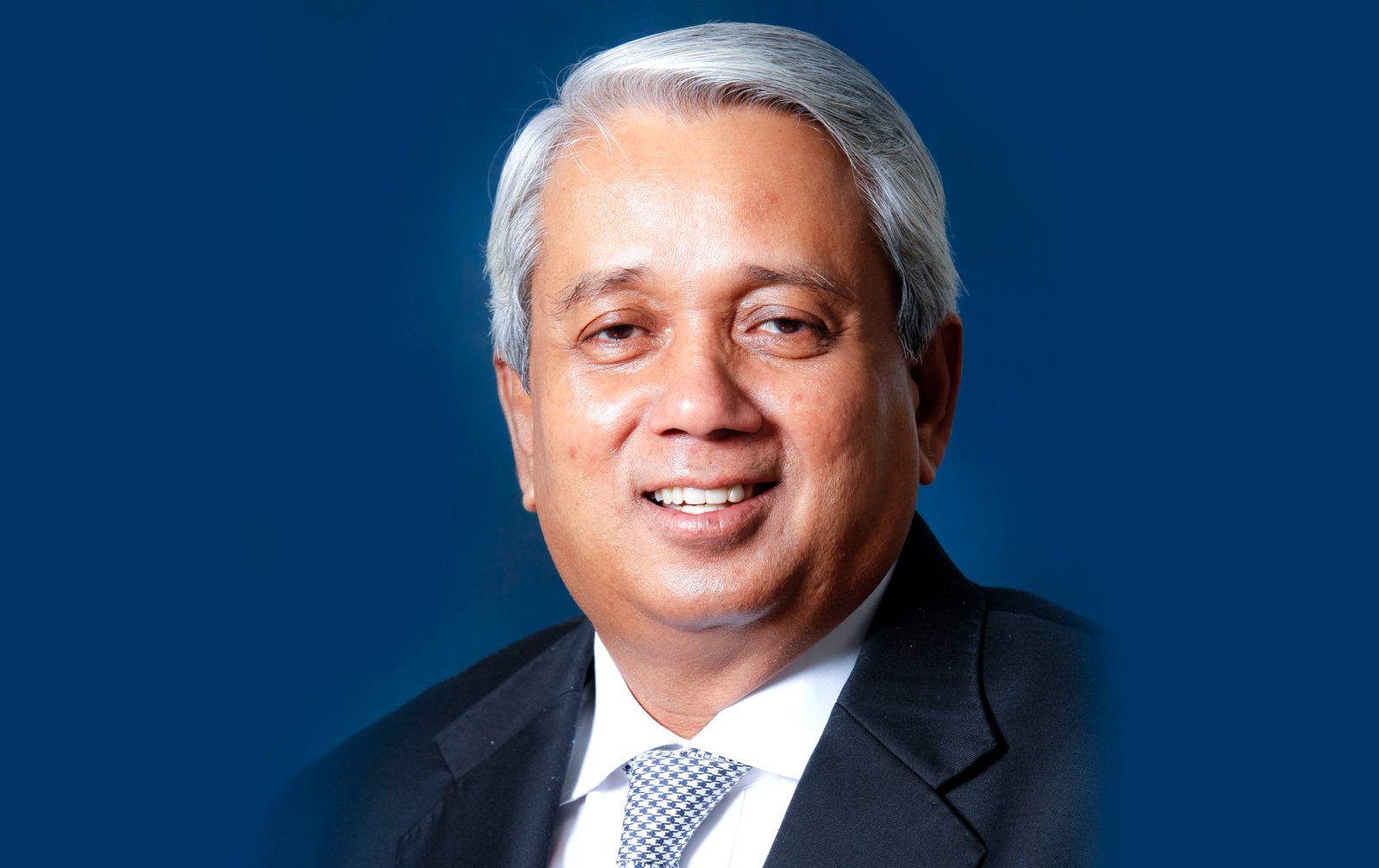 5th January 2021
Azam J. Chowdhury
Amid a government move to administer the price of Liquefied Petroleum Gas (LPG) due to widespread allegations of price manipulation of the cooking fuel, LPG Operators' Association of Bangladesh (LOAB) President Azam J. Chowdhury said they are not against automatic price formulation, but against fixing any arbitrary price. He also said that the government should carefully examine the applications for new licenses as the market is already oversaturated with so many operators, creating unhealthy competition.
Mr. Chowdhury shared his thought in an exclusive interview with Energy & Power Editor Mollah Amzad Hossain.
Bangladesh is celebrating its golden jubilee as an independent country. You, as one of the undisputed pioneers in the energy and power sector, what is your evaluation about the progress and predicaments of this sector?
The progress we have achieved in power generation the same could not be made in the downstream of oil and gas sector. The Petroleum Act and Ordinances were not amended to allow private sector to build capacity along with the public enterprises. Unbundling of regulation is the key to huge investment potential in this sector.
Despite the constraints, the private sector has made reasonable investment in petroleum infrastructure in product terminal, lube oil blending, bitumen, LP Gas infrastructure and manufacturing of transformer oil, grease and even additives including large oil tankers. Some of the key petroleum installations are now managed by the private sector.
You have a long history of representing major international power generation companies which have come to Bangladesh. We would like to know why you did not enter the power sector yourself as an independent power producer. Do you have any such plan in the future?
Although I worked for development of power plants in Bangladesh with major builders of power plants but my passion for hydrocarbon led me to undertake business in downstream sector.
Bangladesh Petroleum Corporation (BPC) started marketing LPG on a limited scale in late 1970s. In the late 1990s, the private sector operators began setting up bottling plants and marketing LPG. Although East Coast Group's Omera was a late entrant, it has managed to become the 2nd largest domestic player. What were the reasons behind Omera's success and what future plans does the company have?
We were using natural gas like rain water as if it was harvested free of cost. When Bangladesh realized that we should not burn our multivalued natural gas, we decided to invest heavily in the whole value chain right from terminal to number of bottling plants, first ever we started operation by LPG barges, world class facilities including Cylinders manufacturing plants. We concentrated on quality, safety and high standard that promptly received the brand by consumers.
We have a distribution network which is able to reach customer promptly, and replenish the stocks. The company uses lot of automation both in process as well as in distribution.
As the president of LPG Operators' Association of Bangladesh (LOAB), what is your view about the concerns that the market is oversaturated already? There are some 22 operators and more are expected to come. Given the small size of the domestic market, what are your suggestions for way forward?
In a competitive market, it is very natural that there will be lot of players but we are missing our point. Regardless of the market, small or large, investors cannot sustain by making supply to a small pocket market. This sector requires continuous investment. We have been investing since we started 5 years ago. In big markets, there are only 4-5 operators. In India, it has 3-4 operators being a very large market. Government should have carefully examined the proposal for granting license.
When the supply exceeds demand, malpractices thrive. Operators have been forced to engage in a price war. However, distributors / dealers are eating up the lion's share of profits that is benefitting neither producers nor consumers. In many countries, the standard practice is to appoint exclusive distributors / dealers which handle only one brand. What is your opinion about this practice and should it be introduced in Bangladesh?
The market for LPG is new and it requires stability and correction. By now most operators sell 40-50% of their products through exclusive distributors. Neither the cartel nor the predatory price helped develop the market. We have more than 25 operators but only 5 support around 85% of the market. A fair price is determined based on import variable cost along with other fixed cost depending on supply and demand. In Bangladesh none has yet full infrastructure and further policy support when granted will widen the market. It will be difficult for so many operators to sustain.
Latest LPG policy dictates that every operator must have storage capacity of 5,000 metric tonnes. Allegations have surfaced from smaller operators that this clause has been incorporated to give preferential treatment to big players. How do you view this situation?
The condition to raise basic storage capacity to 5,000 tonnes was set by policymakers to help the operators raise investment against infrastructure to be able to meet demand for products. The government has given 2 years of additional time to expand. It has been more than 4-5 years until now, lot of operators could not meet the deadline to raise the capacity. They are still in business. Nobody is creating any problem for them to close the shop. Oil and gas business is capital intensive, and you cannot expect to support entire Bangladesh market by doing anything below 5,000 tonnes.
Autogas has created a new market in the transport sector. However, the government has given chunk permission to major players, who are now allegedly giving out franchise to smaller parties. The major complaint here is that policymakers are giving undue advantage to big operators. Do you believe that this is creating an unhealthy atmosphere?
It is not true. The government is not refusing permission whoever wants to install Autogas. Even large companies took permission but could not install 20% percent of the permission obtained. There are lot of technical and operational issues to be resolved before we are able to set up an Autogas station. You need safety distance as per regulation and, in many cases, an existing station does meet such criteria.
CNG market remains established as an alternative fuel for transportation. In view of the fact that the government has decided to continue with CNG stations even after LNG import, how realistic are the prospects for Autogas to become a price competitive solution vis-à-vis CNG for vehicles?
At our association, LPG has higher energy content at 93.2/MJ/m3 compared to natural gas at 38.7/MJ/m3. LPG is liquefied through pressurization vs natural gas is cryogenically turned liquefied. It is easy to transport and has higher mileage compared to other forms of energy.
Various authorities including the ministry, BPC, BERC and DoE are all involved in the regulation of LPG and lube oil. This results in operators having to obtain multiple permissions from different bodies which is a hassle. Would it not be simpler to have one regulator responsible for both these products? What are your thoughts on this matter?
There is only one theory to succeed in dealing with hydrocarbon is to ensure safety and security of supply. A single regulator which will ensure all private and public enterprises to compete in the level playing ground. We are following reverse policy. We have duplication of fees and heavy license renewal charges. BPC is an operator but regulating this industry as well. Petroleum Act 1974 and BPC Ordinances need to be unbundled.
The LPG policy states that the government will fix price. In line with that BERC has recently sent a draft pricing formula to the ministry. Given that more than 99 percent of LPG is imported and pricing depends on international contract price, do you think this formula will be realistic? How should prices be fixed in your opinion?
Everywhere in the world the petroleum prices are determined based on supply and demand taking into consideration of variable price and fixed cost. Once you are able to determine a base price then you can adjust base price depending on escalation and de-escalation of prices in the international market. We are not against an automatic price formulation but we are against fixing an arbitrary price which may cause damages to operators as well as our valued customers.
There was a time when the local lubricant market was entirely dominated by international brands. You broke the mold by successfully bringing Mobil brand into Bangladesh through Mobil-Jamuna joint venture, which today has the lion's share of the domestic market. What plans do you have for expansion into the international market with Mobil-Jamuna's lube products?
Building of a state-of-the-art lube oil blending plant with the world's largest oil company was not an easy task but by the grace of almighty Allah, we were able to set up the best plant in South East Asia. In yearly rating, we remain highest scorer in the global rating. We meet the major demand of premiere grade lubricants in Bangladesh market. We also support regional markets. We need government support for approval of investment in international market. Foreign exchange regulations need to be relaxed for entrepreneurs wishing to invest in overseas market.
A major problem with the domestic lube market is low quality and adulteration. This is causing huge loss for both industry and transport sectors. What monitoring mechanisms need to be put in place to standardize the market?
The Ministry of Energy needs to provide lube oil policy and its strong enforcement to prevent entry of fake and adulterated lubricants to Bangladesh. It is not difficult to pursue action against violators. Sixty percent of our market is dominated by low quality lubricants. We must have a policy of standardization prior to its entry to Bangladesh market. We are now migrating to a developing economy and its performance greatly depend on qualitative performance on competitive basis. Lubrication solution of our industry and all other segments will play an important role in our echo-friendly organic growth. Bangladesh is now able to buy only 500 ppm sulfur content diesel in support of environment. We have to just take required steps while making regulatory and fiscal policy for lubricant too.
---