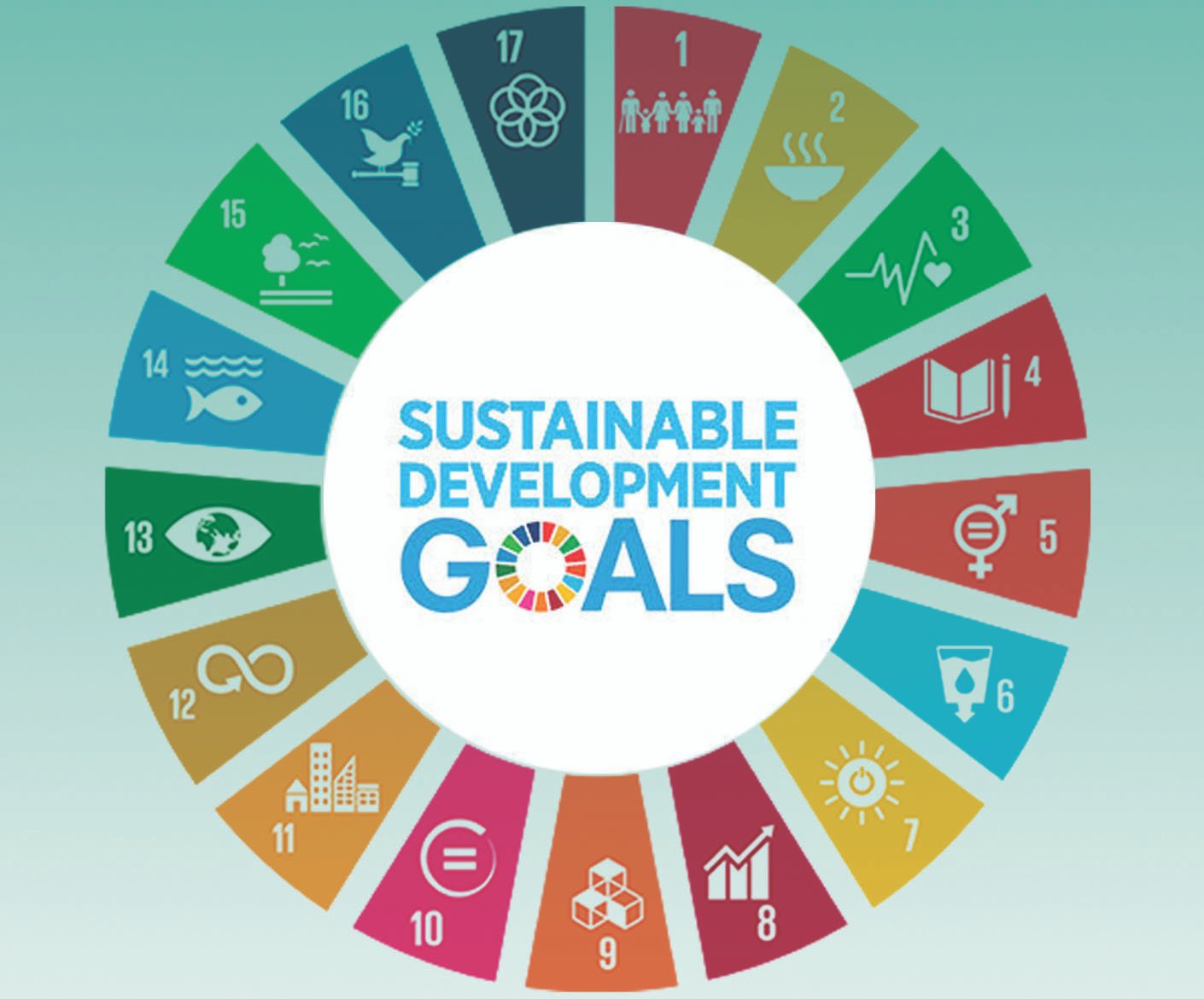 17th November 2020
Md. Abul Kalam Azad
Data, the starting point of SDG planning and implementation in 2016, out of 244 only 112 base line data were available. In last 4 years base line data now as available is 161 which are updated regularly. From 2016 to 2030 for implementation of SDG Bangladesh estimated 928.48 billion dollars as additional requirement. Annual average is 66.32 billion, 19.75% of accumulated GDP of this period. Out of this 66 billion, domestic financing would be 85% and external finance will be 15%. In this domestic finance share of government, private and Public Private Partnership will be 33.5%, 42% and 5.5% respectively. It is planned that Non-government organization will invest 4%. Analysis of external resources; 5% is estimated as aid and grants and 10% as foreign direct investment.
For localization of SDG, massive awareness program at the grass root level up to upazila is taken, also workshop at divisional and district level were done. All the districts and sub districts worked on 39+1 SDG indicators. Out of 132 indicators Bangladesh government identified 39 SDG indicators as most important. These 39 most important indicators are on poverty, health issues, education, gender equity and all others. The last one, which we call +1, indicator related to 'leave no one behind' has been chosen by the particular district or sub district based on the needs of the locality. Bangladesh participated in Voluntary National Reporting (VNR) to UN in High Level Political Forum (HLPF) in 2017 and 2020 with performance of SDG implementation, challenges, success stories, good practices and way forward.
To consider the impact of Corona Virus pandemic in Bangladesh, we need to consider the issues of climate vulnerability also. Our GDP growth in 2019-20 we predict 8.2%. For this global pandemic it came down to 5.24% and for that reason in the first 3 month of Covid percentage of poverty increased. It is predicted that at least 10% extra people came below the line. But the record shows that Bangladesh turned from Covid very quickly. In spite of devastating cyclone Amphan and repeated flood Asian development Bank in their journal predicted that Bangladesh will have 7.5% growth in 2021. According to IMF-World Economic Outlook (WEO), Bangladesh's per capita GDP in dollar terms is expected to grow 4% in 2020 to $1,888 which is higher than some of the neighboring countries.
Only considering the economic condition of September 2020 Bangladesh has a growth of 5.2% while the whole South Asia faced minus 6.8% growth and among them the highest is Maldives (minus 20). Bangladesh also turn back in remittance; in August 2019 remittance was 1444 million US dollar which is in this year increased by 36% and stood at 1963.94 million dollars. The amazing figure was in July, it was a month to month 62% increase. Also, in RMG sector in June 2020 our growth was minas (-)8.65% but in August +44.63% growth after 7 months minus growth. In August 2019 RMG export were only US$ 2.23 billion which stood in 2020 August US$ 3.24 billion. Total export earning in July 2020 is US$ 3.91 billion; that is the highest ever for Bangladesh. Foreign currency reserve in August 2020 stood at US$ 38.84 billion. This is 18.5% higher than that of the same month of the previous year. On October 8, 2020 foreign currency reserve crossed US$ 40 billion.
In terms of implementation of SDG, Bangladesh shows its prudence as early bird in some of the target of SDG; in poverty reduction, reduction of hunger, under 5 mortality, neonatal motility, education both in primary and secondary and gender parity are achieved. Access to electricity is about 99% now, annual growth rate of real GDP per employed person increase and manufacturing value-added as a proportion of GDP has enhanced, Social protection in terms of budgetary allocation and coverage also increased.
We have so many positive trends in achieving SDG. The first driving force of SDG implementation is the strong political commitment of the government. Inclusive and pro-poor micro economic measures, sustain GDP growth, reduction of dependency ratio, increased life expectancy with decrease mortality, improved connectivity, reduction of population growth, enhanced female labor force participation, robust growth of exports, surge in remittance of migrant workers and multidimensional use of ICT; these positive trends show the way to implementation of SDG very quickly.
Specifically, for responding and combating Covid and having the social safety net in proper place, keeping the wheel of economy in a move, government declared about 12.11 billion dollars incentive package which is 3.75% of its gross domestic product. This would be used for preparedness, emergency response and rehabilitation. Honorable Prime Minister has also provided 31 point directives for the citizen and formed high powered monitoring team for Covid-19. Health insurance and life insurance for front line fighters are announced, cash incentives for the front-line fighters, 2000 doctors, 5000 nurses recruited and huge number of lab technicians are on board. In May 2020 additional five million house hold were brought under special safety net to support with cash aid.
For implementation of SDG, Bangladesh took 10 special initiatives under the name of Sheikh Hasina special initiatives for development. These are women empowerment, Asrayan (rehabilitation of the homeless people) project, Education Assistance, My House My Farm, Digital Bangladesh, Community Clinic, Investment Development, Environment Protection, Social Safety Net Program and Electricity for All. Bangladesh had its vision 2041 to be a developed country, 2031 is set for upper middle-income country and we expect that by 2031 per capita income will be about 6000 dollar and by 2041 it will be 12500 dollars.
According to Vision 2041 GDP growth by 2031 will be 9% and in 2041 9.90%, estimated extreme poverty in 2031 we projected 2.55%, in 2041 less than 1%, moderate poverty by 2031 expected to be 7% and 2041 2.59%. Along with implementation of SDG, Bangladesh implementing huge number of mega projects like Padma bridge, Metro rail, Padma bridge rail link, Duhazari-Coxbazar-Ghomdhom rail line, Ruppur Nuclear power project, Rampal Power plant, Matarbari Power plant, Bhola Gas pipe line, LNG terminal, Matarbari deep sea port and coal terminal, Petro-chemical industry in coastal area and also Payra sea port.
We need to face the challenges of resource mobilization, skill development, quality education and natural calamities. Strengthening international development cooperation and building effective partnership with different organizations are being considered with high priority. Natural disaster and climate challenge also 1.1 million Rohingya are big challenge for implementing SDG. Bangladesh took ambitious project to increase investment and human development projects to overcame the infrastructure gap, 100 economic zones and more than 2 dozen high-tech park. So many steps have been taken for one-stop service and ease of doing business, implementing quality education, skill development and research, innovative digitalization and improving governance, increasing female labor force participation and diversification of export. Bangladesh have its vision 2021 middle income country, development junction by SDG implementation 2030, golden Bengal that is the developed country 2041 transformation from digital Bangladesh to innovative Bangladesh by 2041, 100 years of our prosperity 2071 that is the 100 years celebration of our independence and safe delta 2100; delta plan.
Md. Abul Kalam Azad
Former Coordinator (SDG) and
Former Principal Secretary, Prime Minister Office
---