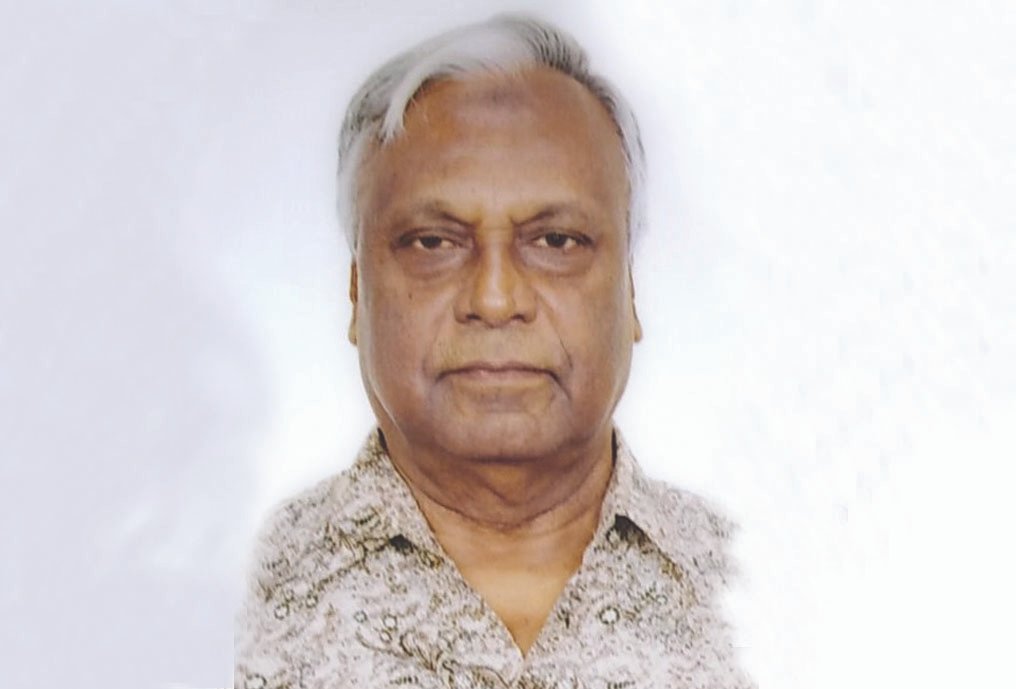 17th May 2020
Md. Mosharraf Hossain
There are concerns over getting expected response to the upcoming fresh bidding round for offshore exploration. The authorities are taking preparations for launching the bidding round after making the model PSC more attractive, including increasing the gas price. On the other hand, work on multi-client surveys could not be started even after concluding the contract due to the COVID-19 outbreak. It is not sure at this stage when it can be started. Hence it is uncertain when expected data and information about offshore, especially the deep water prospects, would be available. Considering the situation, launching of PSC bidding should be further put back.
Former Chairman of Petrobangla Md. Mosharraf Hossain said this in an exclusive interview with Energy & Power Editor Mollah Amzad Hossian.
Bangladesh could not launch fresh PSC bidding for oil and gas exploration even after long time of resolution of maritime boundary disputes with India and Myanmar. What are your views?
India and Myanmar received offers from International Oil Companies (IOCs) for their respective offshore blocks. Evaluating those offers on priority basis, they have entered into contracts with successful bidders. They have already achieved some successes as well. But Bangladesh unfortunately could not take required initiatives at all even after successful resolutions of maritime boundary disputes with Myanmar and India long time back. In the past, few round of offshore biddings failed to attract encouraging responses.
I believe that giving more priorities to LNG import rather than to exploration of own gas and oil resources has created such situation. On the other hand, though required preparations for launching offshore bidding have been taken now, the situation is not in favor due to the pandemic – the IOCs specially the oil majors are unlikely to be interested in making risk investments in the Bangladesh offshore now.
We have no option but to diversify our fuel mix strategy. For this, we must give higher priorities to our own coal and gas. We must expedite own gas and coal exploration and exploitation. The strategy must also include utilization of imported primary fuel from global market at this time of low price.
There is no doubt that IOCs played the main role in achieving success in discovering gas resources in the onshore. But for a long time, the IOCs are not being given opportunity in onshore exploration. What are your views?
What you said is true, but in Bangladesh the IOCs are not being given any opportunity for exploration in onshore. And again, BAPEX on standalone basis or in association with GAZPROM could not make any notable achievement. Therefore, I am in favor of making onshore exploration IOC-focused. India has achieved success in doing that. In my opinion, Bangladesh would also achieve success if IOC engagement is given priority. Bangladesh may evacuate gas easily to national gas grid from most of the onshore discovery as national gas grid of GTCL is now well spread across the country.
For a long time Bangladesh is following a BAPEX-alone policy in onshore exploration. But as you also mentioned nothing much could be achieved. Do you think BAPEX on standalone basis is competent or capable for achieving much in future?
In my opinion, BAPEX is being over evaluated. It is not really possible to achieve major success in onshore exploration relying on BAPEX alone. The maximum achievement of one exploration well each year can be done by making BAPEX fully equipped with modern equipment, technology and human resources. But BAPEX can definitely identify and map resources using its capabilities of 2D and 3D seismic surveys. In the past also, IOCs achieved success utilizing the data and information of prospects identified through local initiatives.
I feel that if, through a policy, local entrepreneurs are made partners of BPAEX, it could have achieved success going beyond the government's exclusive domain. India achieved success in exploration letting own local private companies in successfully conducting petroleum exploration. It is not possible for BPAEX to achieve major success working alone in consideration of the existing system, manpower, financing and decision making process.
We have noticed that there are some suggestions for engaging IOCs through PSC bidding by creating separate package for further explorations in previously identified structures in greater Chittagong, Chittagong Hill Tracts and for exploration in the deeper prospects of under-exploitation gas fields. What is your opinion?
Please note that, drilling at tight structures of Chattogram, Chittagong Hill Tracts or at deeper horizons are way outside the capabilities of BAPEX alone. Rather based on present worked out blocks, proposals may be sought from IOCs through blocks bidding. BAPEX is working in some blocks for a while. For these blocks, if any IOC shows interest to work as joint developers with BAPEX under Joint Venture Agreement (JVA), they must be given priority attention. IOCs would have greater confidence for working in Bangladesh if BAPEX become their JV partner.
Finally through a long-drawn process, updated Model PSC document got approval and all preparations were taken for launching a fresh bidding round. Do you think the bidding now would get encouraging responses from IOCs?
The COVID-19 pandemic has made serious dents and impacts all over the world. Lockdown, shutdown has drastically reduced the demand making crude oil, petroleum products, gas (pipeline and LNG) over-supplied. Consequently, the oil and gas prices in the global market have crashed to all time low level. The IOCs especially oil majors have started restructuring, getting out of many previously contracted exploration endeavors. They have withdrawn from all plans of future explorations. I do not think there would be any encouraging response from oil majors if offshore PSC bidding is let out now. Of course, the price proposed in updated model PSC appears attractive in consideration of price of gas in global market now.
In view of the situation prevailing in the global fuel market, there may not be much encouraging responses even if the deferred PSC bidding is initiated in September 2020. In my opinion, without fixing time limits for offer submission, it may be kept open. There may be opportunities for getting attractive offers in the longer term. The other alternative is waiting till the situation returns to business as usual in the post-pandemic period. At this stage, no one can say when that time would come.
The government was ready for announcing fresh round of PSC bidding in offshore area on March 2020 setting September as time limit. But for the outbreak of COVID -19 that was cancelled. How do you foresee this PSC bidding in future?
We must remain prepared. But the ensuing September is not the right time for it. IOCs are progressively withdrawing from existing contracts. There are considerable doubts whether oil majors or competent IOCs would respond at all to PSC bidding of Bangladesh if launched in September 2020. But there may be some forward looking IOCs who may come up with attractive proposals if the PSC bidding is delayed by a few months. Petrobangla should wait and closely monitor how energy world evolves in the post-pandemic period.
But it would not be a bad idea requesting for EOI from interested IOCs for exploration in Bangladesh on a continuous basis. Provisions may be created for evaluating such offers twice or even times every year. Success may be achieved if PSCs can be concluded with evaluated bidder (s) through negotiations.
Many countries have cancelled their plans for PSC bidding as price of crude oil and gas recorded all time low in the global market from pandemic impacts. What should Bangladesh do?
Ihave said alreadythat there are no issues with bidding. But apart from one or two future looking IOCs there may not be encouraging responses. Hence the time limits for submission of offers may be kept open for a while.
Some experts have observed that the price of gas and market demand are fixed and firm. Hence IOCs would be interested to invest irrespective of global situation. What do you think?
The price of gas that Bangladesh new model PSC has included is the highest so far in the context of global price of oil and gas at the moment. But no IOC would risk investing billions of dollars targeting a single market only. The global context must be taken in view. No IOC would invest in Bangladesh considering Bangladesh market or Bangladesh situation alone. The world situation would also guide their decision making process.
Petrobangla has concluded a contract with a joint venture company in March 2020 for carrying out multi-client surveys in the offshore. It was the plan to start receiving data and information from December 2020. But it is being told now that for coronavirus it is uncertain when they can start work. What are your views?
Please note that initiatives for multi-client surveys were taken as Petrobangla does not possess enough data and information of offshore specially deep water prospects of the Bay of Bengal. Petrobangla signed agreement in March. But if, as you said, for corona situation works cannot start, then 2D seismic surveys as proposed in the Model PSC cannot start on time, if successful bidders cannot be provided with at least some data to start with.
Petrobangla must open all its data they have to the intending bidders. This will make all IOCs getting a preliminary idea about oil and gas prospects of Bangladesh. If these are not enough for IOCs as primary data to start works, there would not be any option but to wait till the availability of data through multi-client survey. This may require deferring the PSC bidding.
What kind of challenging you think corona may create for Bangladesh's endeavor for oil and gas exploration?
The post-pandemic period may witness a big change in socio-economic and political landscape. The entire world order may change. Bangladesh would need to overhaul energy planning. A major transition would be set in the energy world. The world would move more aggressively to green energy, renewable energy moving out steadily from the fossil fuel. Bangladesh must prepare for that.
Top priority national attention must be diverted towards exploring and optimally utilizing all own primary fuel resources. Bangladesh has admirably entered into regional energy trading. This must get more impetus. Bangladesh must go all out to regional hydropower development and sharing.
The government has signed joint venture agreement with GAZPROM. How do you look at it?
GAZPROM is a world reputed energy conglomerate. It is a great news that they agreed to work with BAPEX for oil and gas exploration. But now their present engagement is merely as a drilling contractor. Coming out it, they must invest and work jointly with BPAEX for exploration and development of new resources. Please note that Russia or Former Soviet Union assisted Bangladesh a lot in the past in oil and gas exploration. They are well aware of lead, prospects and possible resources in many areas of Bangladesh. Getting a Russian state-owned company as joint venture for BAPEX must be considered an added advantage.
---