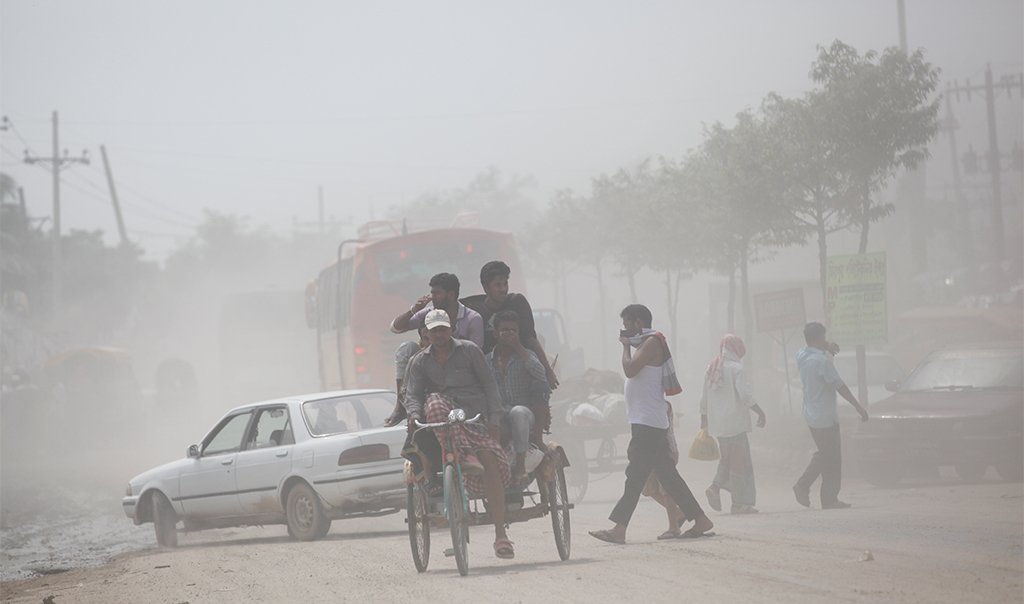 20th March 2020
EP Report
Air quality in Bangladesh was the worst in the world last year and Dhaka was the 21st most polluted city, according to 2019 World Air Quality Report.
However, Dhaka was second worst among capital cities.
"Using a weighted population average, Bangladesh emerges as the most polluted country, based on available data," said the report released recently.
Taking population into account, Bangladesh emerged as the country with the worst particulate matter (PM) 2.5 pollution, followed by Pakistan, Mongolia, Afghanistan and India, said the report jointly released by IQAir Group and Greenpeace.
It said the Bahamas, US Virgin Islands, Iceland, Finland, and Estonia were the top countries in terms of healthy air.
The report said air pollution would pose one of the biggest threats to human health, with 90 percent of the global population breathing unsafe air.
Bangladesh's air quality was the worst in the world also in 2018.
---