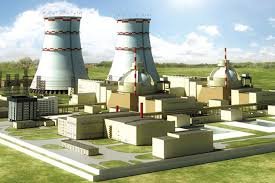 20th March 2020
EP Report
The Cabinet recently endorsed the draft of a protocol to be signed for receiving assistance from Russia over the operation and maintenance of the Ruppoor Nuclear Power Plant after the construction of the country's first nuke plant.
The approval came from the weekly Cabinet meeting held with Prime Minister Sheikh Hasina in the chair at her office.
"It's essential to receive assistance from Russia for properly running and maintaining the Ruppoor Nuclear Power Plant after launching its operation as it's the first nuke plant in the country and Bangladesh has no experience of the operation and maintenance of such a plant," Cabinet Secretary Khandker Anwarul Islam said while briefing reporters at the Secretariat after the meeting.
The protocol will be signed for bringing amendments to the agreement signed on November 2, 2011 between Russian and Bangladesh on Cooperation Concerning the Construction of a Nuclear Power Plant on the Territory of Bangladesh.
The Cabinet Secretary said the Nuclear Power Company Bangladesh Limited will run the Ruppoor Nuclear Power Plant after its construction is completed with the assistance of Russia in line with the existing intern government agreement.
He said now the company is recruiting manpower for operation of the nuke power plant and Russia provides trainings to them under the general contract signed with Russian Federation.
---