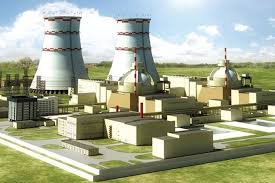 19th March 2020
EP Report
Prime Minister Sheikh Hasina has asked the authorities concerned to accelerate the implementation of the Rooppur nuclear power plant and build necessary infrastructures rapidly to transmit electricity to the northern region once the mega plant starts to operate.
The premier came up with the directives at a meeting of the fast-track project monitoring committee at the Prime Minister's Office (PMO) recently.
"If necessary, you can take alternative ways to accelerate the project activities," the Prime Minister told the project officials, expressing disappointment over slow progress of the mega power plant project.
The power plant project has made physical and financial progress of only 21.83 per cent till December 2019.
Prime Minister's Principal Secretary Dr Ahmad Kaikaus will take the lead in the efforts for accelerating the project, officials said.
Taking stock of the rapid industrialization in the country's northern region, the prime minister also stressed the need for increasing the power supply capacity as the demand for electricity continues to rise in the northern region.
She also directed the project officials to take up realistic river-crossing projects for supplying the electricity from the nuclear plant.
The government has formed the Nuclear Power Company Bangladesh Ltd to implement the power plant project, senior secretary of science and technology Anwar Hossain informed the premier at the meeting.
He said the company has already appointed 581 scientists and engineers for the project. Another 254 scientists will be appointed soon, he added.
---