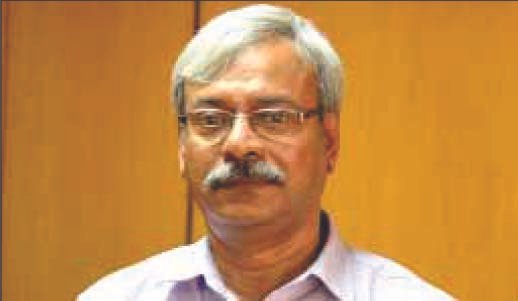 10th September 2019
Engr. Md. Mizanur Rahman
LNG price in the global market is declining following the increased supply of natural gas. There is also forecast for price remaining stable over the next few years. It is also being thought that coal price may also remain stable. But global oil market continues to remain volatile. The crude oil market might go out of control if Middle East situation grows hostile. On the other hand, liquid fuel contributes more than 24% to power generation in Bangladesh. This is considered much higher than the global standard. Bangladesh may be exposed to a significant price shock soon if it cannot come out of furnace oil and diesel-dependent power generation soon. The liquid fuel-based power plants must be retired as soon as the contracts expire.
Engr. Md Mizanur Rahman, Member, BERC, said the above in an exclusive interview with Energy & Power Editor Mollah Amzad Hossain.
The Power System Master Plan (PSMP) has been formulated for Bangladesh Power Sector from 1985. In 1995, 2006, 2010 and 2015 PSMP were updated and revised. You were involved with the preparation and approval process of PSMP while you worked in BPDB. Can you tell us how contribution of liquid fuel grew so big in the fuel mix for power generation?
Please note that the decade of 1980 was a period of chronic power crisis. Managing power demand was a huge challenge for massive power load shedding. Keeping the highest demand during winter season in mind, the PSMP was formulated and adopted. Till 2006, own natural gas was the dominating fuel for power generation. In the planning process fuel diversification did not come into consideration. Likewise liquid fuel was not considered at all. But after that increased demand of gas for power and rapid depletion of gas reserve created issues with the power generation. For managing the crisis situation, initiative for liquid fuel-based power generation was taken, going beyond the PSMP. Following that trend, furnace oil and diesel-based power generation kept on increasing till 2018. Now the liquid fuel contribution is about 32%. But the world average is 1%.
On consideration of prevailing situation, coal and liquid fuel were brought into fuel mix while formulating PSMP 2010. As a contingency option, liquid fuel for power generation was preferred and superior quality local coal extraction and use came under consideration. In PSMP 2010, coal was planned for contribution up to 50% of targeted power generation by 2030. Contribution of gas was planned for being reduced to 25%. Power import from neighboring countries, nuclear power and liquid fuel were considered to contribute the other 25%. The contribution of liquid fuel was kept as 5%. But for speedy power generation, the government continued giving approval to liquid fuel power plants one after another going well beyond the PSMP provisions. Japanese experts while developing PSMP 2010 suggested for a generation capacity of 28,000 MW by 2030. But considering a consistent GDP growth rate of 8%, the government approved the PSMP with a target for achieving 38,700 MW generation capacity by 2030. This is being discussed as 40,000 MW now.
PSMP 2015 was finalized as continuation of the trend of PSMP 2010. Here the contribution of coal is kept 35% and gas as 35% for the generation capacity of 60,000 MW by 2041. The contribution of liquid fuel has been suggested as 1% only. In my opinion, restricting liquid fuel contribution to this level is of paramount importance. This can only be achieved following the fuel mix prescribed in the PSMP 2015.
Bangladesh is steadily becoming a net primary fuel importing country. Exploitation of domestic coal has lost focus. Even exploration of gas has lost momentum. Are we running into risks?
Please note that there is nothing wrong if fuel and power import is done according to a well-crafted plan. I have already told that the contribution of liquid fuel now is 32%. This is not expected. Global crude oil market is not stable. Reciprocating engines used in liquid fuel power plants are less efficient. LNG source and market globally are expanding. Different Energy watchdogs are also forecasting about price stability of LNG market over medium terms. Combined Cycled power plants can be operated using LNG which has about 60% efficiency. Peaking power plants can also use gas turbines. LNG based power would be considerably cheaper than diesel using power generation. Price will be closer to furnace oil based power. Coal power even with imported coal would be cheaper. Use of local coal if possible will be the cheapest and safest option.
BERC has determined higher gas price with the commencement of imported LNG supply. Gas price for power generation has also increased. Will this cause increase of power tariff?
Before the recent price increase of gas for power, the price was US$1.00/MMBTU. Now it is US$1.6/MMBTU. Considering 850 MMCFD LNG supply, the blended price of LNG is US$ 4.5/MMBTU. In my opinion, generation cost of gas using power will not increase if 1300 MMCFD gas can be supplied consistently for power generation. But gas must be supplied to power plants on merit order considering their efficiency in use. But capacity charge needs to be given to owners of liquid fuel based power plants even if these remain out of operation. This will eventually impact upon power generation cost. In developed countries, spinning reserve margin is 15%. But in Bangladesh, this margin is much higher now. This also impact on generation cost. Power generation cost cannot be kept stable unless we can come out of liquid fuel dependence.
You are telling that reserve margin is much higher than world average in Bangladesh. Do you think that there are flaws in generation planning?
I think generation planning has been formulated considering Loss Load Probability (LLP). LLP means how many days peak load cannot be met. All countries do that. Bangladesh experiences heat waves in April, May and September. Generation plan considering that peak load cannot be made for 5 days. Many of the plants were 30-40 years old. Considering the ageing plants, higher reserve margins at some stage was alright. But now majority of the plants are modern and new. Not more than 25% reserve margin is recommendable now. This would add to generation costs.
What are the options for Bangladesh now for getting out of liquid fuel dependency?
BPDB has already announced that the tenure of contingency short and medium term power plants and liquid fuel based IPPs would not be extended. There is no option now but to 100% implementation of this decision. The delay in commissioning of coal based large power plants required extension of tenure of such plants. Coal based new plants would start commencing operation in phases from end 2019.
Our best option now is LNG based power plants. LNG price in global market now is very stable. Even if we consider crude price of US$70/bbl. LNG price won't exceed US$9/MMBTU. Higher efficiency power plants can be constructed using LNG. The global cost of FSRU is 25 cent/ MMBTU. Bangladesh is now paying 50 cents. If land based LNG terminals cannot be constructed in 4 years, we can go for few more FSRUs. The cost of land based LNG terminal and FSRUs are also declining now.
After 2021 own gas supply will start declining. The deficit would be met through importing more and more LNG. Do you think this trend would create any issue for Bangladesh?
Please note that energy demand is dynamic. After 5 years we will have to consider demand based on development of efficient use by modern technology and price of energy at that time. Prevailing price would in a great way influence demand. However, it is being thought that LNG price would remain stable for a while. Advent of shale gas has contributed to this. LNG is much more environment friendly than coal and liquid fuel. In my opinion, LNG would remain the transition fuel till 2030. It cannot be predicted accurately now whether new innovations in nuclear power and other forms of energy under research and development now would change the scenario or not.
BERC determines bulk tariff and tariff for the end users. Are we following the right procedures?
BERC is following the right procedure. It is possible transferring increased cost of generator, transporter and distributor to consumers. The bulk tariff now is Tk 4.84/Kwh though the average generation cost is Tk 6. Government accounts for the remaining cost as subsidy. But the margin set for the distribution companies are enough for them making profits after meeting all expenses.
There are allegations that the consequences of inefficiency and irregularities of the utilities are transferred to the consumers. What are your views?
It is true that utilities have lack of efficiency. The utilities also agree. It is difficult assessing the extent of these. But it is not much. About 66% cost of power generation is the cost of the fuel.
There is no study about the financial impact of imported fuel on economy. What is your opinion about the comprehensive study about this?
Actually some studies are done on this in PSMP and Gas Sector Master Plan. Like in 2041, the net cost of generation will be 12 cents. This cost in 2041 would not be too high. It is also being considered whether power import from neighboring countries would be cheaper than relying on imported fuel for power generation. In my opinion, economic development must be the main consideration for power and energy policy finalization.
BERC is mandated for giving suggestions to government for power and energy sector priorities. Do you have plan for suggesting for exploitation of own coal reserve to the government?
Please note that the government has to finalize its fuel utilization plan giving due priority to exploration and exploitation of own primary fuel resources. BERC is always stressing upon this.
---