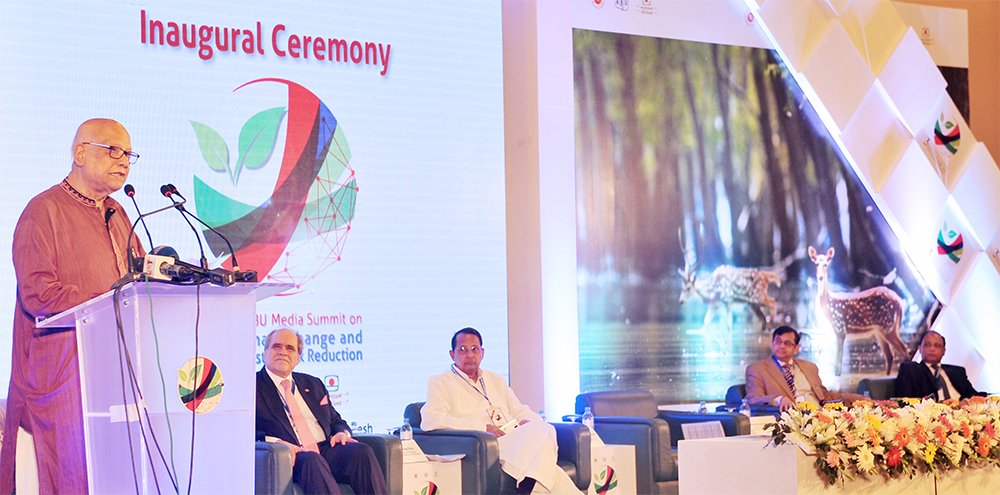 Finance Minister AMA Muhith has said Bangladesh is the worst and innocent victim of global climate change and regretted belated response from abroad in the combat against its impacts.
"…although our contribution to climate change is very nominal, we are one of the worst victims of climate change," he said recently while inaugurating the 3rd Asia-Pacific Broadcasting Union Media Summit on Climate Change and Disaster Risk Reduction at a city hotel.
Alive to the harms the natural calamity poses to life and property, Bangladesh now has got the most successful and best climate-change programs the world has so far witnessed in any country.
Mr Muhith said Bangladesh has built up climate programs from its own coffers. Besides, there are also programs assisted by donors, which came "too late".
Bangladesh's concern on climate change is since its inception. Bangabandhu Sheikh Mujibur Rahman devoted himself to the matter of protection from climate disaster, he told his audience from home and abroad.
---
---