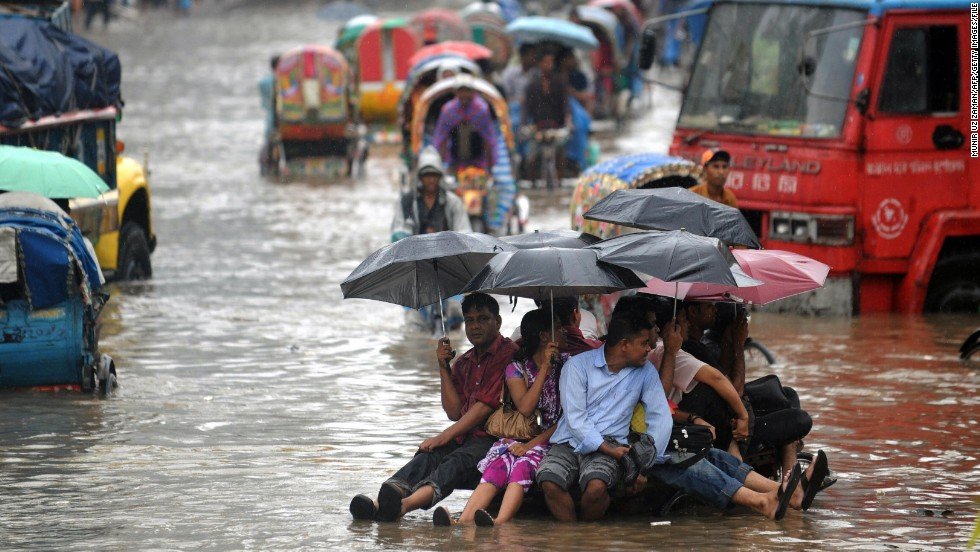 Conveying the messages of climate change and climate events, media should take a multi-faceted approach to supplement the efforts of addressing adverse impacts of global climate change, climatologists and communication experts told a summit in the capital recently.
Media and other information channels must play a crucial role in disseminating information on weather events making those easily understandable to the people, they told the third Asia-Pacific Broadcasting Union Media Summit.
Asia-Pacific Broadcasting Union (ABU), Bangladesh Television and Bangladesh Betar organized the summit on "Climate change and disaster Risk Reduction".
In a session of the summit, Director of International Centre for Climate Change and Development(ICCCD) Dr Saleemul Huq said erratic rainfall, increasing frequency of different climate events including cyclone and flood are associated with negative impacts of climate change.
Referring to recent flash floods in haor areas, he said there might be a linkage between the flood and climate change.
Geographical location, topographical feature, proximity to the sea and population density make the country more vulnerable to the risks of climate change, Dr Saleemul added.
At a different session, the experts said media content producers and journalists require training to produce in-depth reporting to deal with climate change issues and promote better disaster management system.
---
---