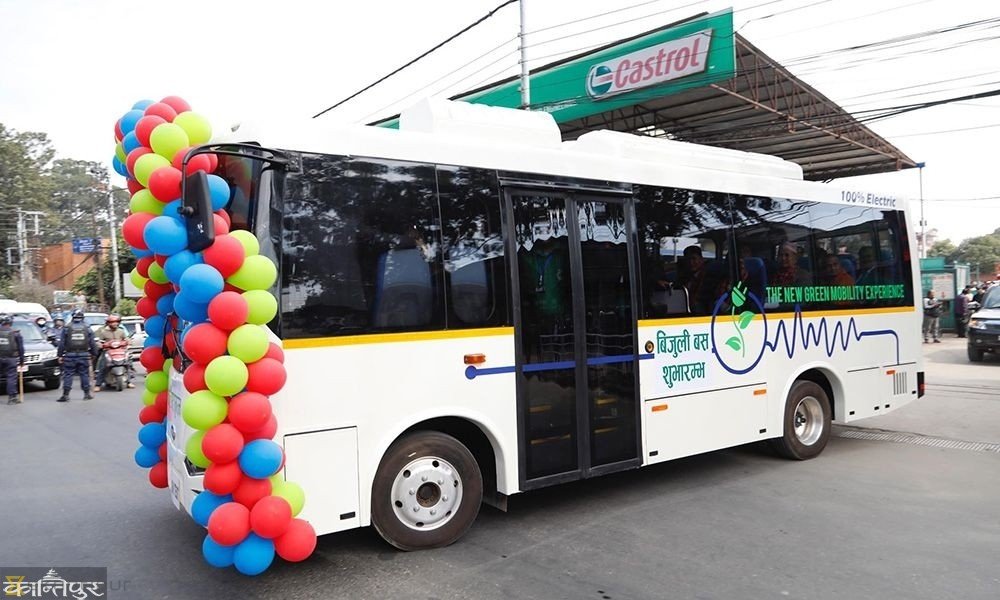 3rd November 2018
EP Desk
Nepal is approaching an electric future by launching the Made-in-China electric buses for the first time in the country.
Amid a special function organized in Lalitpur recently, Prime Minister KP Sharma Oli inaugurated the battery-operated buses, which have been developed by the Chinese company BYD.
The formation of electric bus fleet has been regarded as a major milestone for the South Asian country for moving towards a green economy.
Addressing the inaugural ceremony, the prime minister said the electric buses are symbolic indication of the direction that Nepal is taking towards clean energy.
"The conversion of public transport to domestically-produced electricity will displace the expensive imported gasoline and diesel.
---