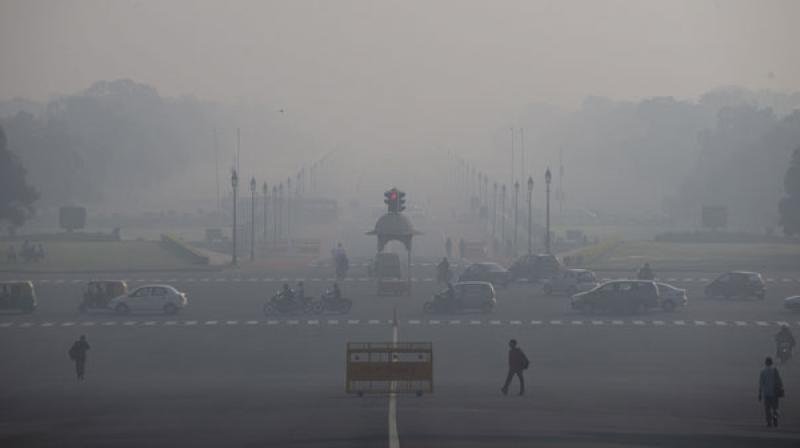 Air pollution soared in New Delhi to hazardous levels recently rarely seen outside winter as sand blown from deserts enveloped the Indian capital in a once-in-a-decade phenomenon.
Doctors warned the grit carried by hot summer winds posed serious health risks to the city of 20 million and there was little to do "but pray for rain".
Smog spikes during winter in Delhi, already one of the world's most polluted cities, where air quality eclipses the World Health Organization's safe levels on any given day.
Pollution levels usually ease in summer, providing some relief from the smog as temperatures soar to 45 degrees Celsius (113 Fahrenheit).
But the city woke up to stifling heat and smog 20 times safe levels yesterday, as strong winds blew dust from deserts in western India and beyond across the plains where Delhi lies.
---