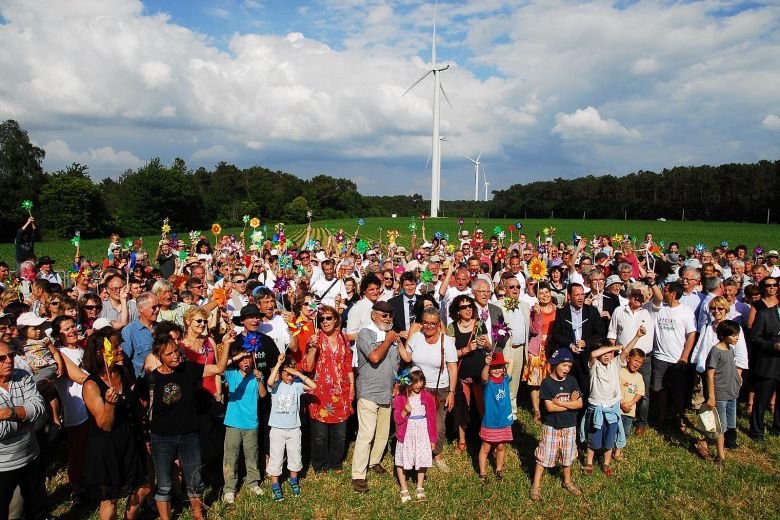 When an artist and a farmer in Brittany decided in 2002 that it would be a good idea to produce energy locally from renewable sources, they started knocking on doors and tried to get their neighbors involved.
Some 12 years and €12 million (S$19 million) later, Mr Michel Leclercq and Mr Jean-Bernard Mabilais realized their dream through Begawatts, the first citizen-built wind farm in France.
Its four turbines are located amid gently rolling hills between Rennes and Nantes.
Begawatts produces enough electricity to supply 6,250 households annually, and sells it to a major electric utility company, Electricite de France.
MrLeclercq noted that the idea seemed insane at first, but "then more and more people joined us and began to believe in it".
The idea for Begawatts grew into a nationwide movement piloted by an association called EnergiePartagee (Shared Energy).
Created in 2010, the organization has two arms. EnergiePartagee Association gives advice and assistance to 270 citizens' clean-energy projects all over France. EnergiePartagee Investments raises funds for selected renewable-energy projects.
So far, €15.5 million has been raised and €11 million invested in 46 projects, producing energy through wind, solar, hydraulics and biomass.
---