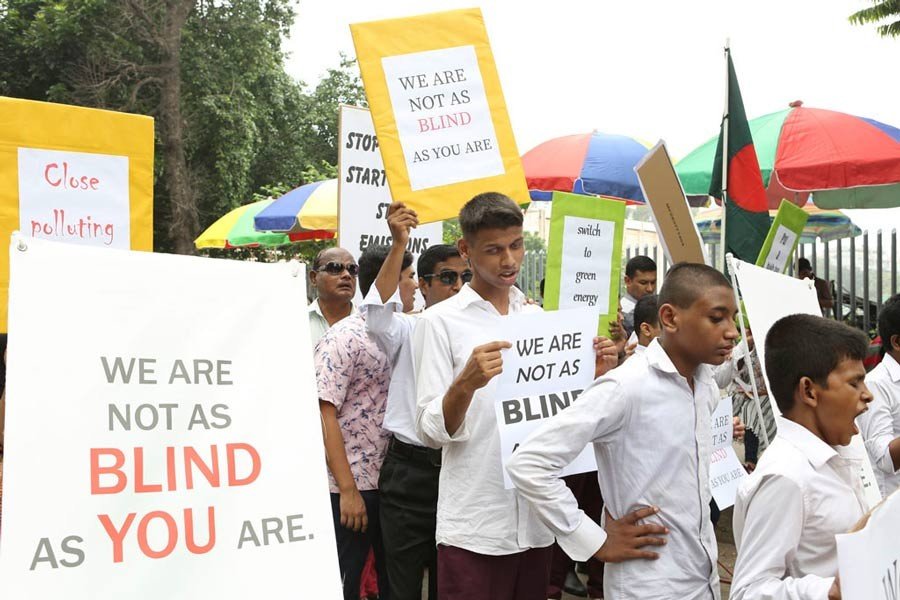 10th September 2019
EP Report
People with visual disabilities, students, and others participated at a demonstration recently at Abahani playground in Dhanmondi, with the slogan "We are not as blind as you are".
Participants at the event -- organized by Bangladesh Youth Climate Network -- demanded that high carbon-emitting countries halt emissions rapidly, impose high carbon taxes, reduce fossil fuel consumption and switch to renewable energy at the earliest.
"Governments need to take strong action now to dramatically reduce carbon use, if we are to have any hope of a habitable globe when we are in our 40s and 50s," said a visually-impaired demonstrator.
"High emitting countries like the US and China must take action now to end their addiction to fossil fuels," said Gaous Pearee, Director of WBB Trust.
---