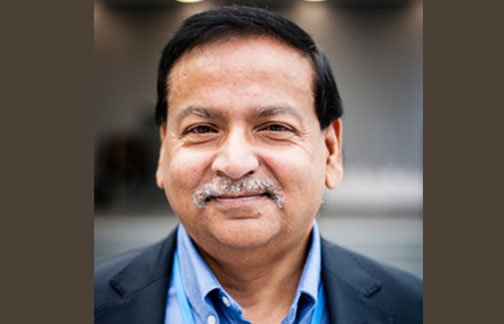 3rd January 2019
Dr. Saleemul Huq
In number, the climate change conference would be 90 percent successful with regard to the Paris Rulebook. But only the technical issue or the Rulebook would not be enough as the climate change issue has become very important. Two reasons - market and transparency - would hinder achieving the target of limiting the global warming at 1.5 degree Celsius.
Dr. Saleemul Huq, Director, International Centre for Climate Change and Development (ICCCAD), explained how the Katowice, Poland conference fell short of the expectation despite adopting the Paris Rulebook. In an exclusive interview with Energy & Power Editor Mollah Amzad Hossain, he also spoke about how the differences could be removed in the upcoming events.
How would you evaluate the Paris Rulebook finally adopted in Katowice, Poland?
Designing the rulebook was the main issue in the COP24, aiming to establish different measurement reporting and verification (MRV) for implementation of different articles of the Paris Agreement like the issues of mitigation, adaptation, loss and damage, financing and forestry. We have been successful in almost all the cases, barring one or two issues market and transparency that we had to postpone. In number, I would say we have been 90% successful with regard to the rulebook. However, I think, the climate change issue has become a very important issue in 2018, for which only the technical agreement or rulebook is not enough mainly because of the two reasons. First, the scientists showed clearly the dangers of limiting temperature at 1.5 degree Celsius in the IPCC special report. Apparently it seems that 0.5 degree difference from 2.0 degree target is not a very big deal. But it's not a small issue either. It's a big deal because at 2.0 degree the damages would be much higher than that of the 1.5 degree. Not only the poor countries, but also many rich countries would also be affected. So, it has become very important issue now to set the target at 1.5 degree. I think, it is difficult but possible to do. To achieve this target, dependence on fossil fuel should be reduced as soon as possible and convert those into 100% renewables. The deadline for doing this job is 2050. The companies having fossil fuel and the people having influence in the companies to control the governments includes US President Donald Trump, Saudi Arabia, Kuwait and Russia. They are hesitating to accept the IPCC report, which has become a big concern as to whether we would accept the science or not. Some 193 countries want to accept the science and only these four countries rejected it. Finally, these four had made us all also to reject it. But I think it is a pyrrhic victory for them. If they had accepted it, it would have been adopted silently. The IPCC report has now become very important due to not accepting it. A huge hue and cry has been created attracting media attention due to not accepting the report while raising questions about what the report contains and why these few countries vented anger about it. So, in my view, they won the battle but lose the war. Now the report has been highly publicized globally which is a good thing. So, in that sense it was a victory.
The second issue where we need to do a lot of works is to raise the level of ambition in the Nationally Determined Contribution (NDC) to face the climate change impacts as described in the IPCC report. We, around 100 vulnerable LDCs, Islands and Africans, have not been able to do it. The emission targets in the NDCs could have been kept even more in the early stages. Few countries have done it like the European Union that did much better, but could not be done it collectively. There is a big challenge in the COP process is decision making by consensus. If any one country raise objection, consensus cannot be reached. As these four countries raised objection in the COP24, consensus could not be reached and finally we had to accept their demand. The decision making by consensus has reached its limit, it is not effective anymore. So, we now have to move forward with what is known as coalition of the willing. Those who want to avoid it, let them go. And, there is a way of doing this. The present UN Secretary General gave importance on it. Now it is in his court. He is calling a climate summit in New York in September 2019. That is his summit and he can do whatever he wants. The important issue here is that the country which is not interested in it can avoid it. Later, we could go back to consensus mood in the COP25. The main target is that we will remain in the consensus mood in the COP and, at the same time, we will move our job forward so that others cannot restrict our action-oriented works.
The cost of renewable is not paying for the sun or for the wind it is paying for the technology to convert sun or wind energy to usable energy and storage technology. So, the cost of these three technologies is going down every day as we improve the technology. So, in time they will be cheaper then all fossil fuel. They are already cheaper than coal, they will than become cheaper than Petroleum, they will than become cheaper than natural gas and at that point nobody should invest in fossils anymore because it will not make any sense. The other important characteristic of the technology is that there is only capital cost upfront to buy it but after that it's just running and running for decades and you don't have to pay. So, once we have installed capacity of renewables, then effectively that become almost free over time once you amortize the cost of the capital.
What do you think about the role Bangladesh played in the global negotiation at the COP24?
I think the people who represent Bangladesh both from the government and private sector played an excellent role and the representatives from other countries respect us and heard us attentively. However, some criticisms come mainly from false sense of expectation. We did not go to bring something for Bangladesh. We are fighting for solution to a global problem. We are a poor and venerable country and, therefore, we have very little leverage. Within that leverage our voice is listened whether they pay heed to us, it's a different issue. Whatever we have to say, we do that.
What do you think about the possible success of ensuring US$ 100 billion annually from 2020?
It is an important issue because the rich countries did not meet their commitments in the past. Right now the amount is around $ 10 billion. Many expressed doubt about how the amount would be increased to that level or whether it would come at all. It is a very special problem. But, I think, we should look to our own capacity of whatever the funds are available. Climate financing is very different from development financing. In the climate change arena, the paradigm is deferent the polluters are paying the venerable countries which are the victim of pollution. The money is not being given to particular countries, but it is on a competitive basis. So, we have to learn to compete and give good projects that are genuine climate change related projects, not just development projects. So, we are learning, but not there yet. This is an opportunity for Bangladesh to improve the capacity as rapidly as possible to be better to accessing the climate finance. We are beginning to make some breakthrough particularly in green climate fund. But we have to learn how to play the game faster. The analogy I use, the development finance is like a game of soccer. So, just because we know how to play soccer does not mean we know how to play cricket. Climate finance is like the cricket, it's a complicated game.
Recently the civil society organizations viewed that Bangladesh's interests have not been addressed in the Paris Rulebook. What do you say?
This is a misunderstanding as the process is not for Bangladesh. So, judging the process by what is happened for Bangladesh does not make any sense. Bangladesh is one of the vulnerable countries. It requires give and take – you have to give something to get something. So, from everybody's point of view, it's unsatisfactory.
China and India are among the three top polluter countries, but they are not indexed. What role the two countries should play in limiting the warming target at 1.5 degree Celsius?
I think the mindsets of both the countries have changed a lot – earlier they stood against the rich countries arguing that they first polluted the environment. Now they have changed the mindsets and now taking the responsibilities of reducing the emission as well as going for renewable. They now consider that it would be good for their countries too. Delhi and Beijing are the most polluted city in the world. So there are co-benefit of going green and investing in renewable at the national level for India and China. So, both the countries are now becoming leader in the post fossil fuel renewable energy world. They are investing heavily in both solar and wind, also in electric vehicle. China is the biggest investor in renewable world and India is another one going that direction. So, the tide is turning in terms of investing in renewable.
We have not even touched wind yet. So, if we start and learn it overtime, the wind potential is very much significant in Bangladesh, especially in coastal areas, and now it is the cheapest technology anywhere of the world, especially the new technology of wind turbines in offshore.
Bangladesh has started working on ensuring efficient use of energy under a roadmap with a special priority to industrial sector. It is estimated that 20 percent energy could be saved by 2021. How do you evaluate this initiative?
There is a lot of scope to improve efficiency in the use of energy in the industrial and commercial sector of Bangladesh if we can introduce a good lending instrument like the one IDCOL brought in, contributing a lot to make the solar home system successful. Similar type of lending mechanism would also work in improving efficiency if there is technical support too.
The country's fossil-fuel dependence will remain 80 percent in accordance with the power sector plan up to 2041. What do you suggest to come out of the situation?
I think, Bangladesh should think more about the long-term plan because short-term projections are made based on present situation. But we could leapfrog in case of long-term planning like the case of telephone. If we had done business as usual projections with landlines, then Bangladesh would have got coverage in 100 years. But now we have got 100% coverage through mobile phones. So energy sector has that potential for leapfrogging and we have to be alert about opportunities to leapfrog. We are projecting as if nothing will change, but the things will change. The biggest change that I see happening is that coal is going to become dominant. Anybody investing in coal is making a bad investment for the long term. It might look good in the short term. Coal is the past, not the future. Other fossil fuels have different characteristics and longevity based on economic situation of the country whether you are importing or you have the national resources. In my personal opinion, coal definitely is now reaching the point where it is not a good investment.
What do you expect about the environment or climate change from the new government of Bangladesh?
I think Bangladesh has the possibility to become a global player in cases of SDGs or Paris Agreement in the next 12 years to 2030. If we can invest in hydropower projects in Nepal and Bhutan and bring it to the country, all the BBIN countries would be benefited. Bangladesh will be the biggest beneficiary, but every country will be the beneficiary. We have even got the agreement on paper with the partners, but in practice we have not been able to move it forward. If we can implement it in next 10 years, it will make a great change. As I work with the LDCs and climate change, I can say they are looking to Bangladesh to be a leader for them. Because one of the aspirations is that all the LDCs is to graduate from being a LDC. Nobody wants to be a LDC forever. Bangladesh is on the path to graduation. We should not forget our comrades in the LDC group. We should extend the hand of friendship and cooperation to help them graduate. We can become the helper of others as we are no longer just a beggar. So, this will be a significant change of Bangladesh in global position. Bangladesh will be recognized as a leader, we will be recognized as somebody to learn form and this is a big opportunity for us. I think new government will take this seriously.
---