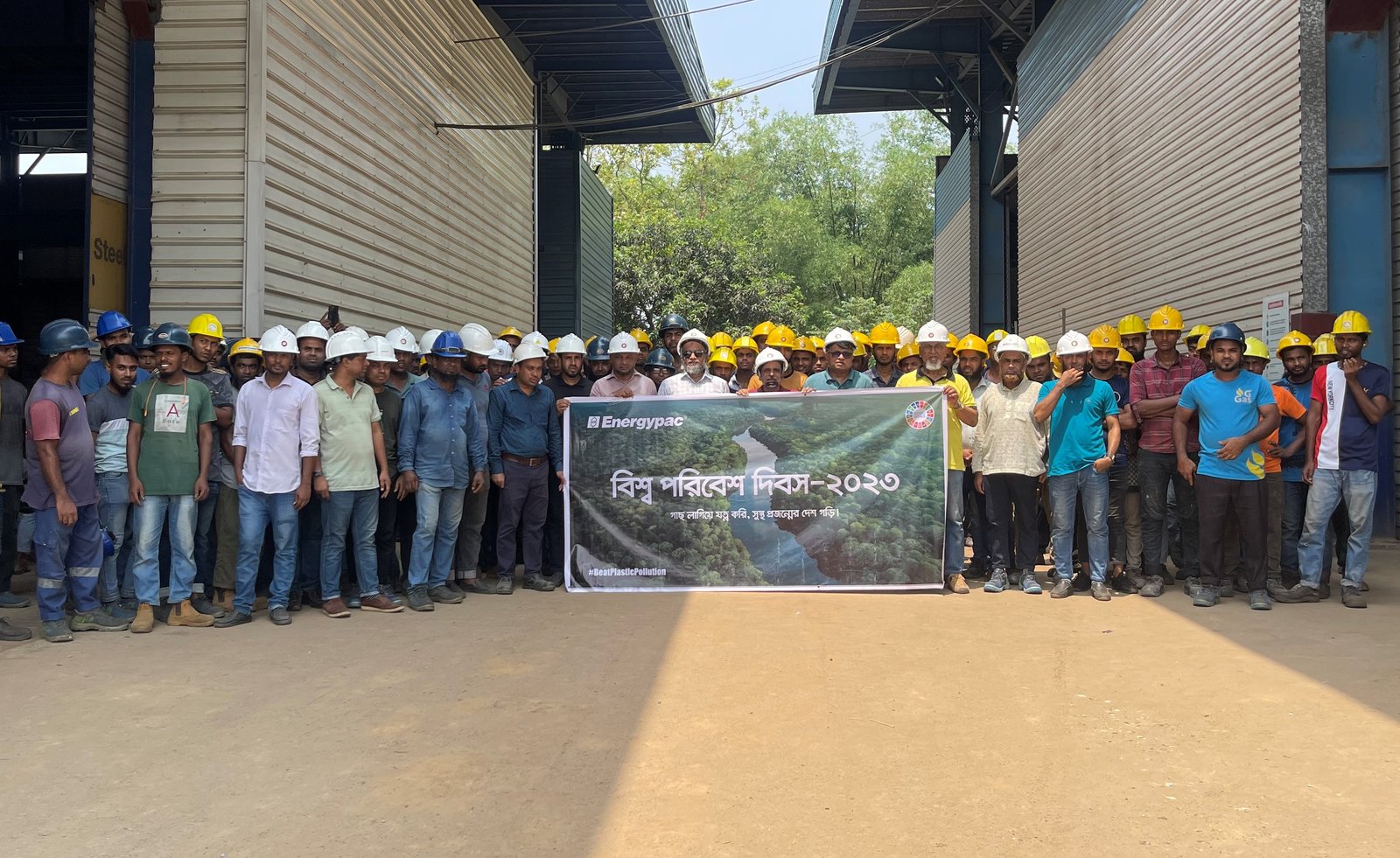 Dhaka, 6 June 2023 (PR) - 'World Environment Day 2023' was celebrated around the world on June 5 with the theme 'Solution to Plastic Pollution'. In line with this theme, on the occasion of World Environment Day, Energypac organized various programs which were held at its different concerns.
Energypac is aware of the environmental concern and they conduct all its operations following all rules and regulations regarding environmental issues. With the aim of environmental development and ensuring a better future for all, different programs were being chalked out in different concerns of Energypac. Health Safety Environment Department of Energypac Power Generation Limited organized various programs simultaneously in several projects of G-Gas LPG Plant located in Khulna and G-Gas Satellite Plant in Rupganj and Energypac Industrial Park in Gazipur.
On the occasion of World Environment Day, special discussions including discussion on what to do to prevent plastic pollution, rally, tree plantation activity, cleaning drive of all plastics along with other garbage on the banks of Shitalakhya and Pasur rivers and other related programs were organized.
Humayun Rashid, Managing Director and CEO of Energypac Power Generation Limited ssaid, "Environmental development is essential to ensure a safe future for all. In this regard, there is no alternative to increasing awareness and playing a role at all levels. Energypac believes that development should be done while maintaining ecological balance. Therefore, on World Environment Day, Energypac has organized various awareness programs to solve plastic pollution."
Every year on June 5, the whole world comes together to celebrate this day. Consider our future generation it is high time to take strong steps to environmental safety initiative.
---