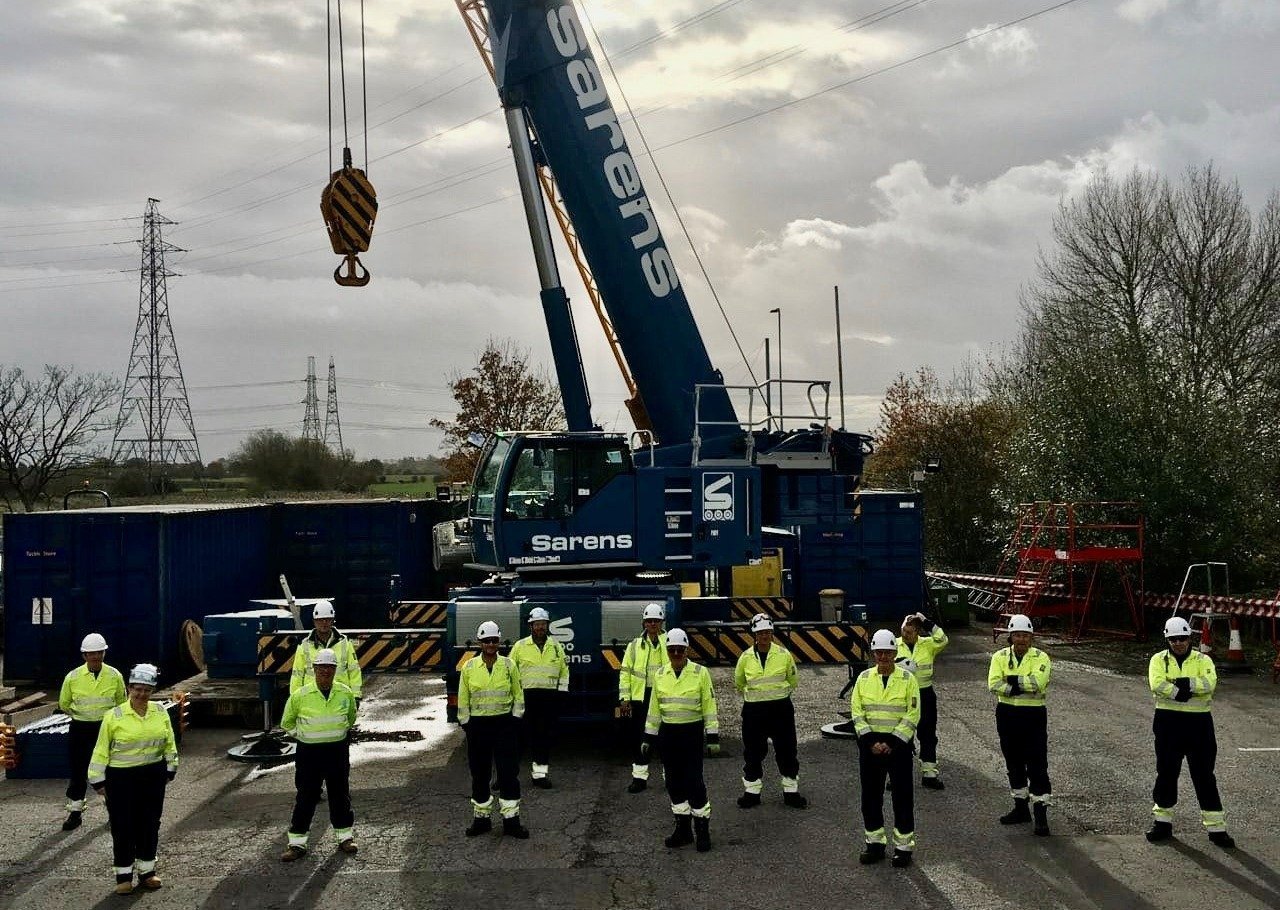 Sarens contributed 39 cranes with maximum load capacities ranging from 12 to 750 tons, as well as 55 members of its engineering team and various SPMTs and Jacking and Skidding systems to these maneuvers.
The upgrade works, necessary to meet the insurance requirements to enable the refinery to keep running, are the first at the plant since 2018, and will continue in a second phase from September 2023.
The Stanlow plant currently produces 4.4 billion litres of diesel each year, 3 billion litres of petrol a year and over 2 billion litres of jet fuel per year, accounting for 16% of the UK's road transport fuels.
?
Sarens, world leader in heavy lifting, engineered transport and crane rental solutions, has been directly involved in the turnaround, upgrade and improvement works that have taken place at the Essar Stanlow refinery. These works, aimed at carrying out major maintenance and repair operations throughout the facility, have affected critical plant infrastructure such as the cracking unit, and have been spread over more than 9 weeks.
This project, the first of this magnitude since spring 2018, has required the shutdown of virtually all the refinery's units to comply with the inspections required by regulators, as well as to carry out various overhauls and upgrades to essential equipment and the installation of new equipment, necessary to maintain the plant's operation continuously and without downtimes.
For this project, Sarens deployed 39 cranes of various sizes, with load capacities ranging from 12 to 750 tonnes, as well as 55 members of its engineering team and technical staff to the Essar site, 16 of whom have been permanent staff at the Sarens depot at the refinery since November 2020. In addition, during the operation, the Sarens team also used different units of SPMTs (Self-Propelled Modular Trailers) and other Jacking and Skidding systems to transport materials inside the plant.
To facilitate maneuvering and optimise transport processes, Sarens technical team used, among other resources, a programmable electronic steering system for its SPMTs, with the aim of providing accurate alignment of plant during the installation. In addition, new structural steel supports designed and provided by Sarens for the LR1750 crane - the one with the highest load capacity used on this occasion - were also used as a pedestal to pick-up a set of existing ring piles, to avoid the need for site civil works.
Essar's Stanlow plant is one of the largest in terms of production volume in the UK. It is currently responsible for the production of up to 16% of the fuels used by British transport, especially in the NorthWest region, which includes major cities such as Liverpool and Manchester. The plant produces 4.4 billion liters of diesel, 3 billion liters of petrol per year - enough for a vehicle to drive around the world 20 million times - and up to 2 billion liters of jet fuel per year.
Sarens has extensive experience in the energy sector in the UK. Among other projects, has participated in several important projects at the Hinkley Point C power station, contributing to the installation of 16m long Steel turbine generator columns in the Turbine Hall at Unit 1, or in the lifting of one of the nuclear reactors thanks to the participation of his SGC-250 crane, also known as "Big Carl", one of the land cranes with the highest load capacity. Sarens has also participated in projects such as the one carried out at the Fawler Refinery, where an "out of the box" solution for its customers Fluor and ExxonMobil, a mobile lifting gantry capable of lifting loads of up to 1,250 tons was used.
About Sarens
Sarens is the global leader and reference in crane rental, heavy lift and engineered transportation services. With state-of-the-art equipment, value engineering, one of the world's largest inventories of cranes, transporters and special rigging equipment, Sarens offers creative and intelligent solutions to today's heavy lifting and engineering transport challenges.
With more than 100 entities in 65 countries operating without borders, Sarens is an ideal partner for small to large-scale projects. Sarens currently employs 4,543 highly qualified professionals who are ready to serve the needs of any client worldwide and in all market sectors.
---