DHAKA, Jan 22, 2023 (BSS) - State Minister for Power, Energy and Mineral Resources Nasrul Hamid today said that use of consumer-friendly technology is a must to ensure quality services as well as sustainability of the development.
"It is necessary to increase quality services by taking quick initiatives through listening and resolving consumers' problems and complaints," he said this while inaugurating the SCADA (Supervisory Control and Data Acquisition) system by the Dhaka Electric Supply Company (DESCO) at Mirpur area as chief guest.
He said that application of technology to be increased for more sustainable development along with ensuring quality of customer services.
The state minister said, "Only customers can tell how the DESCO is doing well or how much. It can be survey to check the service quality of the DESCO."
"Initiatives should be continued to increase awareness by prioritizing the economical use of electricity and saving electricity," he added.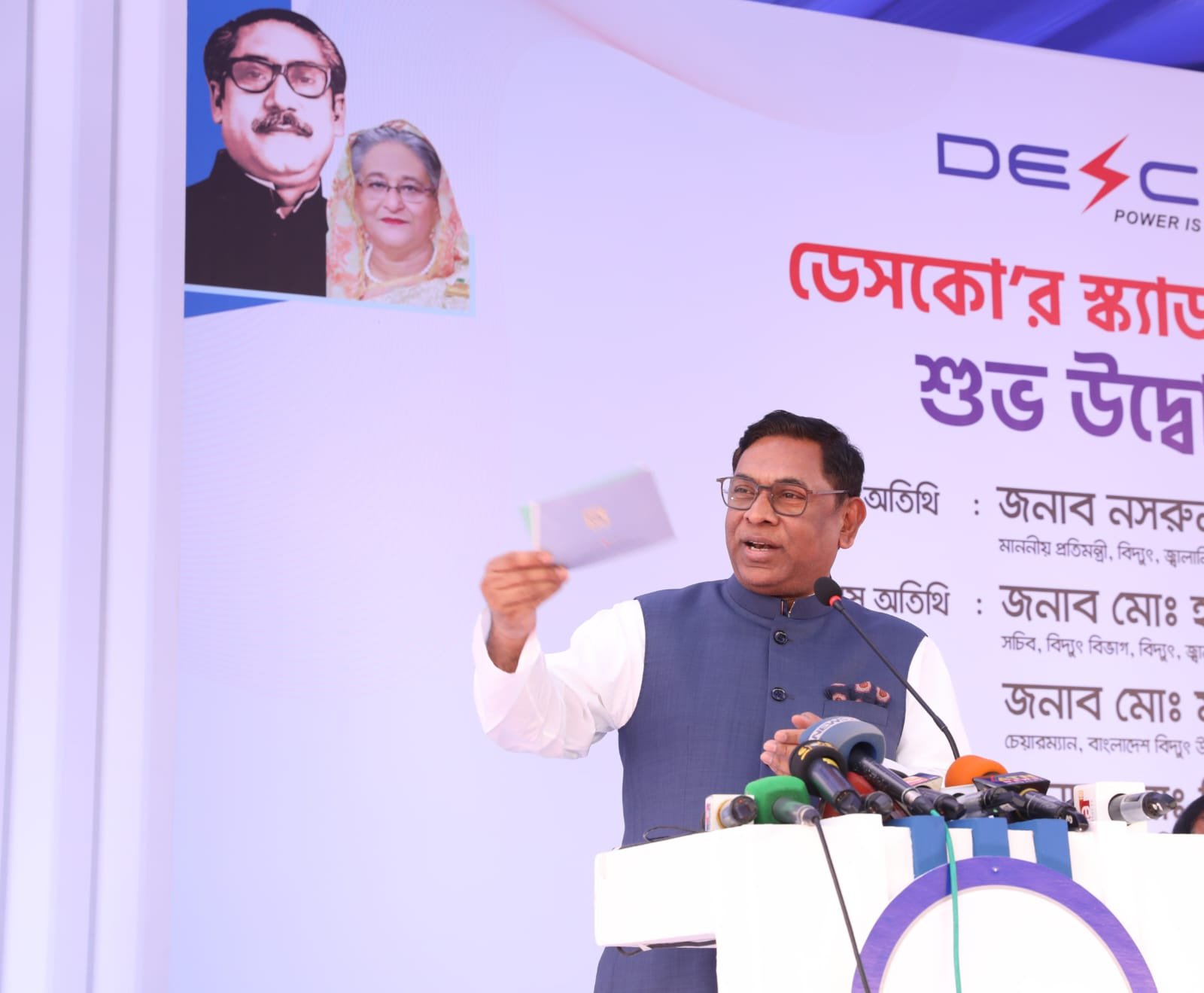 Nasrul Hamid emphasized on upgrading of the undergrounding electric cables and substations.
According to DESCO information, the DESCO installed the SCADA system to monitor and efficiently manage the power network of 69 stations from the central control room.
Feeder load quality will be managed the load system efficiently and automatically by collecting load data based on time. As a result 12 lakh customers of DESCO will get better services, it said.
Chaired by Chairman of the DESCO's Board of Directors and additional secretary Md Nizam Uddin, the programme was also addressed, among others, by power division secretary Md Habibur Rahman, Bangladesh Power Development Board Chairman Md Mahbubur Rahman and DESCO's Managing Director Kawsar Amir Ali.
---