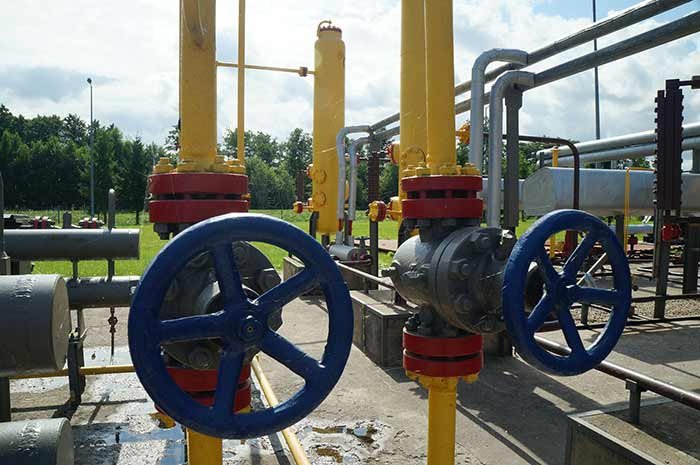 Saleque Sufi
It appears from media reports that government is contemplating a price hike of gas and electricity to offset the requirements of huge additional subsidy government requires for paying the costs of imported fuel (LNG, Liquid Fuel and Coal). The country has no option but keeping the power plants and energy generation going to ensure the economic growth. At the same time it can not burden the population with increased cost of livelihood. Couple of months back increase of diesel and kerosene price created street agitations and turmoil. A fresh increase of gas and electricity price would obviously trigger price spiral of essential commodities, industrial produces, especially the export commodities will lose competitiveness. In the wake of the volatility of global fuel market price government is in catch 22 situation.
Bangladesh is for a while passing through chronic primary fuel supply deficit. BPDB claims that for gas shortage alone about 1,000MW installed gas based power generation capacity stays idle. All end users continue suffering from poor quality (low pressure) supply. It is high winter now. Intensive irrigation period is at the corner. Demand, which had been low so far, has just started growing. Own production capacity which was 2750 MMCFD has depleted to 2500 MMCFD and still depleting. Two FSRUs anchored at Moheshkhlai coast of Cox'sbazar at times supplied 850 MMCFD against its capacity of 1000 MMCFD RLNG. RLNG supply has been reduced to 450 MMCFD for an under repair technical glitch of one FSRU. One top of that Chevron from Bibiyana has cut down supply for some maintenance works. These have caused some more gas based power plants shutting down, gas based industries are in serious crisis. Many areas in gas franchise are suffering from low pressure.
Global market price of liquid fuel, gas and LNG has sky rocketed since last quarter of 2021. Bangladesh had to account for payment of LNG at US$28-30/MMBTU for which they paid US$10/MMBTU earlier. The global market price may not ease for a while despite of major users and producers releasing a bit of their strategic reserve and OPEC+ conducting several rounds of discussion about production increase. Bangladesh requires payment up to 70,000 Crores BDT for gas, electricity and fertilizer as subsidy during the current fiscal year. This would create over 20000-25000 Crores BDT deficits in budget provision. What are the options left? What market research relevant government agencies carried out in suggesting subsidy for Power, Electricity and Fertilizer in the fiscal budget?
Can government adjust tariff on imported fuel? Can government cut costs in some unproductive sectors and reallocate? Otherwise they have to run the risk of public commotion from the price spiral. The Petrobangla, BPDB and state owned enterprises would submit proposals to BERC and price increase is a matter of time only.
From 1st July 2019 the gas price was increased in different categories. Price for Fertilizer and Power was increased Tk4.45 /cubic meter, Captive Power to BDT 13.85/cubic meter CNG to BDT 43/cubic meter, Industries and Tea to BDT 10.70/ Cubic Meter, Small and Cottage Industry to BDT 17.04/ Cubic Meter Single Burner flat rate to BDT 925 and double burner to BDT 975.
Most of the end users suffer from poor quality of gas supply, huge number of illegal and unauthorized connections still exist in the gas system. Bangladeshi industrial products enjoy competiveness in global market for relatively affordable price of gas and electricity. In changes circumstances fresh hike of power and gas would make its extremely difficult for industries remaining competitive and this would adversely impact on export earnings.
But government has no option as domestic gas supply is not expected to increase substantially over the next 4-5 years at least. Rather the gas supply through GTCL operated gas grid may reduce further for depletion of production from own fields. We find apart from the proposed third FSRU of Summit group there may not be any further addition of LNG over the next 2-3 years. But then LNG would remain a pain in the neck for Bangladesh government. The land based LNG terminal at Matarbari may not come into operation before 2027-28. Other proposals of LNG import using deep water infrastructure off Kuakata and using subsea pipeline as well as pipeline import of RLNG from India would die natural death.
After remaining mostly dormant for years EMRD has woke up from hibernation. They have launched a program through BAPEX for finding 8-10 TCF new gas from Onshore by 2031, IOCs in operation in Bangladesh may contribute a bit. Fresh offshore PSC bidding is expected by the end of 2022. Sector related experts have considerable doubts about all these happening.
Anyway there appear no other options now but increasing price judiciously. But government must increase it marginally and explore other options like adjusting tariff and vat on fuel import, letting private sector importing fuel. Government in the penultimate year of its third term. Like its predecessors it also remained exclusively depended on bureaucracy for Energy sector management and delivered very little as far as own fuel exploration. The consequence of price shock has created the Catch 22 situation.
Jan 16, 2022
---