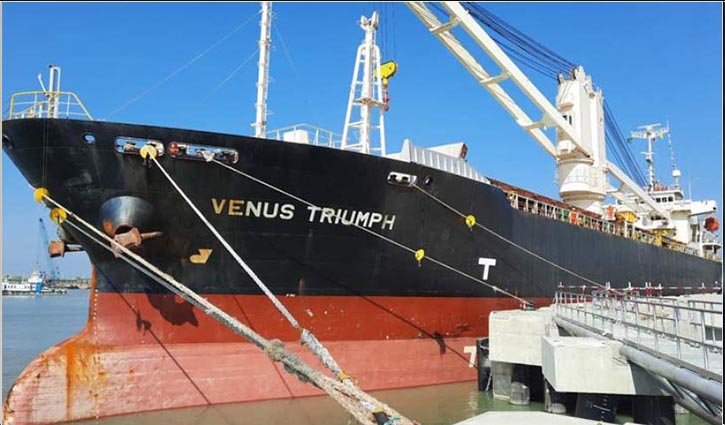 COX'S BAZAR, Dec 29, 2020 (BSS) – The first ever good laden vessel 'Venus Triumph' successfully berthed at under construction Matarbari deep sea port in Moheskhali upazila of the district this morning.
Venus Triumph Panama's flag carrier berthed at Matarbari jetty at around 10:15 am with necessary equipment for the coal-fired power plant.
Concerned officials said construction works of the deep sea port is scheduled to be completed in 2025 but the vessel Triumph reached the port four years ahead from Indonesia today.
Assistant captain of the vessel Ataul Haque Siddique said with the berthing of the ship Matarbari has now been connected with the world. "Vessels will berth at the deep sea port regularly" he added. The captain also said commercial ships will arrive this port after finishing the ongoing construction works.
Captain Ataul further said a 14 kilometer channel with the depth of 18 meters and 250 miters width, was built at the jetty for the vessels.
Asheq Ullah Rafiq, MP, from Moheskhali-Kutubdia constituency said it is a part of the development plan drawn by Prime Minister Sheikh Hasina.
---