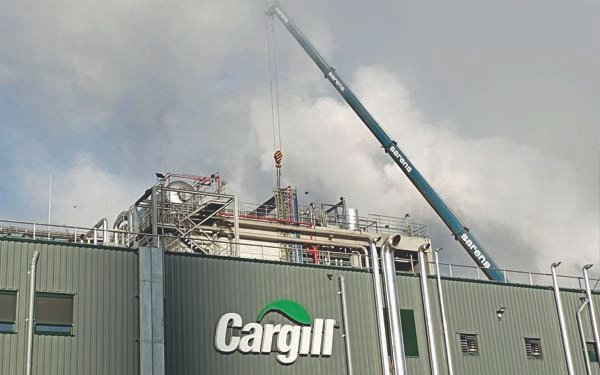 18th March 2023
EP Report
These facilities, inaugurated in 2022, are the most important in Europe in the processing of used oils and other wastes for the manufacture of cleaner fuels.
Sarens works together with Cargill in the maintenance of these facilities, providing the necessary machinery and technical advice to maximize biodiesel production and reduce downtimes.
Sarens, world leader in heavy lifting, engineered transport and crane rental, has been working with Cargill since June 2021 to facilitate the maintenance and repair of its infrastructure at Ghent.
Their new biodiesel processing plant in that location is consolidating, since its start-up in June 2022, the European reference in processing recycled oils and fats, including cooking oils, tallow and edible oil production residues, to produce biodiesel and thus contribute to the reduction of the carbon footprint in the maritime and road transport sectors.
In the case of the Ghent plant, Sarens has recently carried out various tasks to remove one of the motors in which the transesterification process of fats -a chemical reaction used for the conversion of fats contained in oils into usable biodiesel- takes place in order to proceed with the disassembly and overhaul of its engine and drive shaft.
---