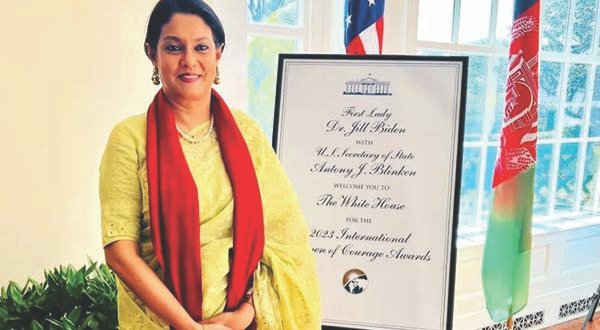 18th March 2023
EP Report
In 2022, Rizwana Hasan of Bangladesh was honored with the International Women of Courage (IWOC) Award for her exceptional courage and leadership in her mission to protect the environment and defend the dignity and rights of marginalized Bangladeshis.
Due to the Covid-19 pandemic, the 2022 IWOC award ceremony and International Visitor Leadership Program (IVLP) program were hosted online.
So, this year, Rizwana, chief executive of the Bangladesh Environmental Lawyers Association and Supreme Court lawyer, and other awardees headed to Washington DC.
The annual IWOC Award recognizes women from around the globe who have demonstrated exceptional courage, strength, and leadership in advocating for peace, justice, human rights, gender equity and equality, often at great personal risk and sacrifice.
Since 2007, the US Department of State has recognized more than 180 women from more than 80 countries.
---