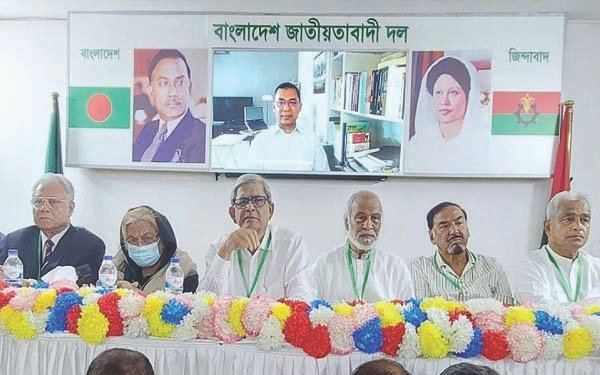 The main opposition Bangladesh Nationalist Party said recently that the government was repeatedly increasing the price of electricity to cover up its corruption in the electricity sector.
'The government has increased the price of electricity three times in two months. Prices are being raised to squeeze people's pockets in order to cover the deficit caused by corruption in the power sector,' BNP secretary general Mirza Fakhrul Islam Alamgir said at a meeting.
The party organized the meeting at the BNP chairperson's office in Gulshan to exchange views with the former and current public representatives at union parishads.
He said that the prices of rice, dal, and edible oil are increasing, and the people in the country are living miserable life.
'When people are not able to eat, the prime minister celebrates with various kinds of food. Jokes are being made with common people,' he added.
He also said that the government had looted and smuggled money abroad, and the people of the country had been suffering from a lack of food.
---