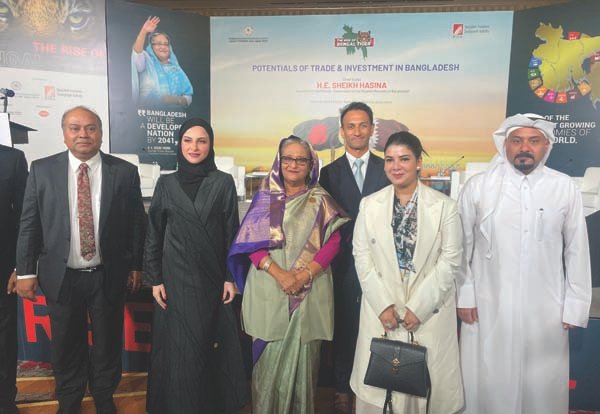 Summit Group and Qatar Financial Centre ("QFC") have signed an MOU in presence of Prime Minister of Bangladesh Sheikh Hasina, CEO and MD of Summit Power International Ayesha Aziz Khan, Sultan bin Rashid Al Khater, Undersecretary of Ministry of Commerce & Industry of Qatar and the CEO of QFC Yousef Mohamed Al-Jaida.
On behalf of their organizations the MOU was signed by Sheikha Alanoud Bint Hamad Al-Thani, Co-CEO of QFC and Salman Khan, Director of Summit Oil & Shipping Co Ltd (SOSCL) enabling Summit to explore investment and business opportunities in Qatar especially in the supply of Liquified Natural Gas (LNG) with QFC.
The Qatar Financial Centre (QFC) is an onshore business and financial centre located in Doha, Qatar. A world-class platform for companies, QFC offers its own legal, regulatory, tax and business environment, contributing to the decisive economic development and diversification prescribed by Qatar National Vision 2030.
---