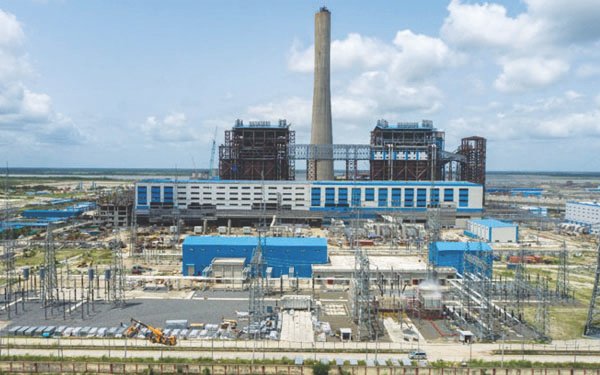 The Bangladesh-India Friendship Power Plant (PP) at Rampal in Bagerhat, a mega project of Tk 160 billion, will start electricity production by October 31, a top official has said.
"We have already completed financial progress by 78 percent and physical progress of 83 per cent. We expect to begin electricity generation from unit-1 of the Rampal power plant on October, 2022 and unit two by February, 2023," Bangladesh-India Friendship Power Company (Pvt) Ltd (BIPCL) managing director Engr. Sayeed Akram Ullah told a local newspaper.
A workforce of 6250 people including 1625 experts are presently deployed at the site to put final touches to the unit-1 of the power plant that faced delays to commission several times due to Covid-19 outbreak.
Power transmission system through Payra-Gopalganj-Rampal 400kV to 230kV Khulna line through Rampal has already completed from April 7, 2022 to June 16, 2022. The power flow is on shutdown from June 16, 2022 for completing balance works of unit-1 and 400kV switchyard, sources said.
---