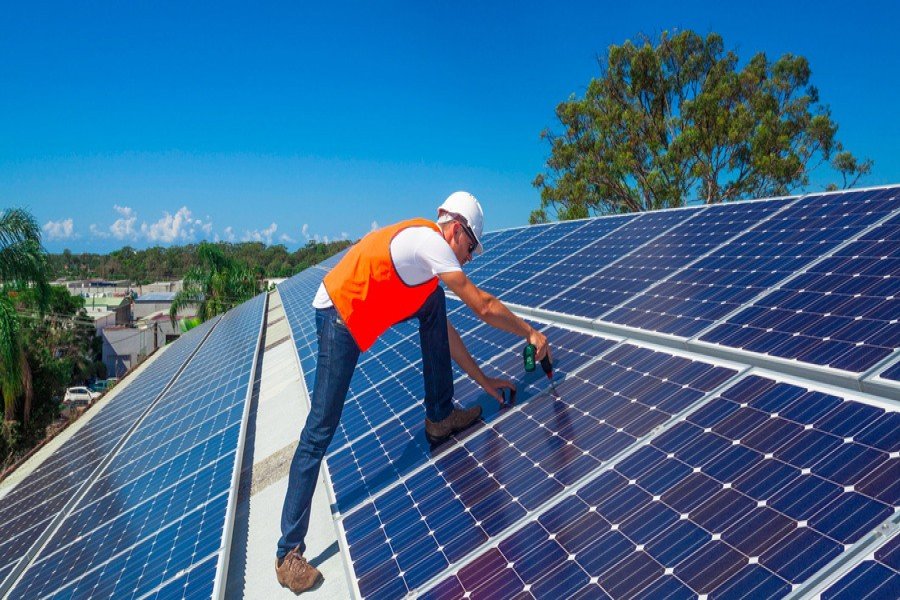 3rd January 2022
Ishtiaq A Chisti, P.E., Energy Consultant Professor (Retired) Ijaz Hossain, Chemical Engineering De
Overview: The Power Sector of Bangladesh
Bangladesh's economy is booming, and it was one of the countries with the fastest GDP growth in the world in 2019. Bangladesh is on its way to becoming a middle-income country, with the goal of being a developed country by 2041. Even the COVID-19 pandemic did not affect Bangladesh as much as it did in neighboring countries and similar economies. Bangladesh has weathered the worst fallout of the pandemic in 2020 and is well on its way to recover by 2022. According to the 2016 Power Sector Master Plan (PSMP)[1], total new installation capacity would reach 55,138 MW by 2041. This indicates that an average of more than 2000 MW of capacity will have to be added annually over the next 20 years to meet the expected demand until 2041.
Due to the tonal shifts in the global economy in a post COVID-19 world and the gradual decline of the fossil fuel industry, including a shift away from coal all around the world, Bangladesh also changed its stance by canceling major coal power projects in favor of Renewable Energy (RE)[2] and Cross-Border power trading. Bangladesh will diversify its power mix, lower the risks associated with variable fossil fuel prices, reduce the negative environmental impacts of fossil-fuel-powered generation, and remain competitive in global markets by switching to clean energy.
According to the Bangladesh Power Development Board (BPDB) and Power Cell, Bangladesh had 22,391 MW of mostly grid-connected and some off-grid RE installed capacity as of September 15, 2021,[3] with natural gas accounting for 50.7%, diesel and furnace oil accounting for 32.8%, coal accounting for 7.9% and renewable accounting for 3.5% of installed capacity.[4] It is worth pointing out that there is more than 3,000 MW of gas-based auto generation in industries known as "Captive Generation". These are not connected to the grid and are operated by the industries because they consider grid power to be unreliable. The government has a long-term plan to stop captive power generation and bring these industries to the grid. SREDA had originally included captive power to total 11% of the total power capacity mix, which was not considered in this study.
At 3.5%, RE consisted of the entire (both grid and off-grid) installed capacity of the Bangladesh power sector, but the fact that 1.1% is hydropower, which has remained static in generation since 1967, there has been very little actual progress. In addition, of the claimed 542 MW in solar power, grid-tied solar parks only contribute 195 MW (see Figure 2). Thus, of the target Bangladesh set itself for 2021 to install 10% of electricity capacity to be renewable, the country could only achieve 3.5%, majority of which is off-grid RE in that mix. Needless to say, Bangladesh has a huge challenge to increase its RE share. RE in Bangladesh is dominated by solar and the 230 MW hydro with other sources being very small in comparison, as shown in Figure 2.
---
---