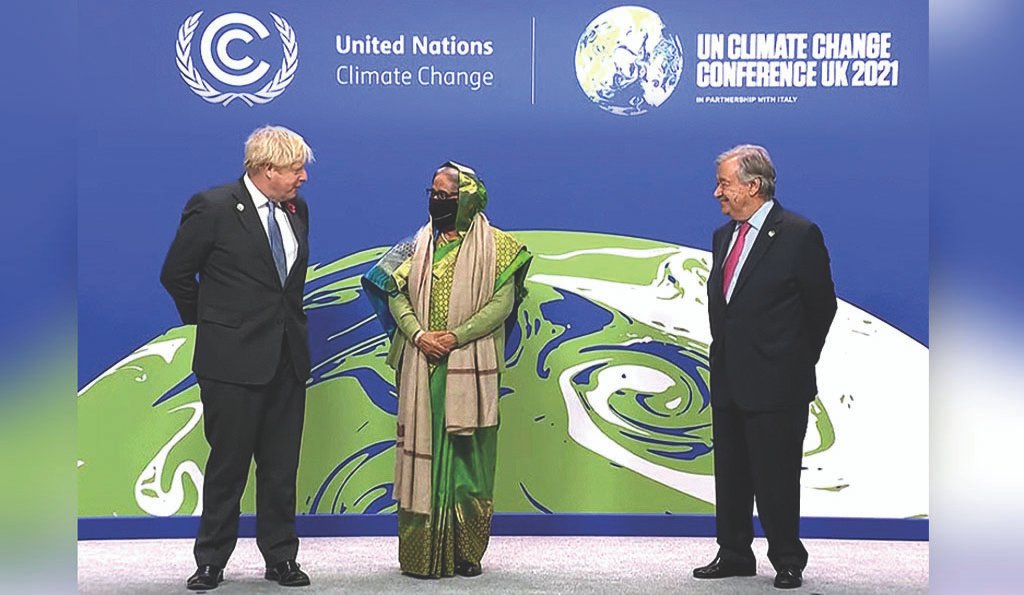 24th November 2021
EP Report
Bangladesh Prime Minister Sheikh Hasina has joined the world leaders in UK's Glasgow for what is dubbed as "last, best hope" climate summit against the backdrop of growing worries about the fate of the planet earth.
UK Prime Minister Boris Johnson and the UN Secretary-General António Guterres have been greeting world leaders as they arrive in Glasgow as they met around 120 world leaders with fist bumps as the COP26 summit prepares to get into full swing.
Sheikh Hasina attended the event as a key-stakeholder being the chair of 48-nation Climate Vulnerable Forum's (CVF) with demands seeking richer nations' recognition to climate vulnerable countries need.
---